Back to selection
2014 Sarasota Film Festival Award Winners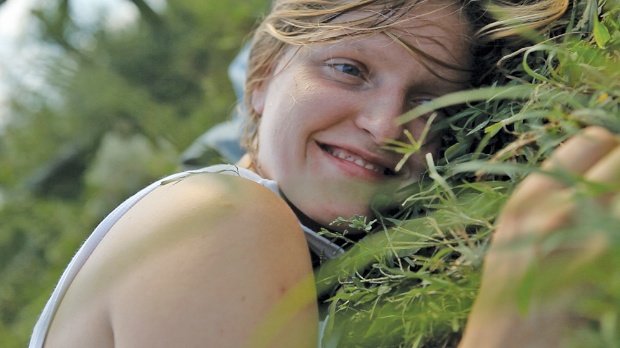 Thou Wast Mild and Lovely
I made the un-journalistic decision to forgo last night's closing awards ceremony at the Sarasota Film Festival for a screening, but judging by the recipients alone, the event was a successful one. Sarasota's programming, while eclectic and strong, can prove an interesting match for its respective audience. I witnessed about 10 walkouts during the astonishing Stray Dogs, and when the credits arrived after a languid 138 minutes, someone shot up in the back of the theater to wonder, "did anyone like that film?" I chuckled but did not raise my hand. Other hybrid, art house films faired better. Nearly every local I spoke with gushed over Robert Greene's Actress and the Q&A I attended for Jessica Oreck's opaque The Vanquishing of the Witch Baba Yaga was effusive. It left me wondering whether the tolerance threshold for experimentation has a little more lee-way in the realm of the documentary.
But onto the awards. The Independent Visions jury — comprised of Matt Grady, Kate Lyn Sheil and Sean Price Williams — bestowed its Grand Prize upon Josephine Decker's Thou Wast Mild and Lovely, which, for my money, has the best sound design this side of Under the Skin. Decker, who also scooped up Tangerine Entertainment's Juice Award, will receive distribution for her film through Grady's Factory 25. The jury also gave a prize to B.F.E for its ensemble and another to the much-deserved Tallie Medel for her improvised performance in the conjugal yarn Joy Kevin (which my short — shameless plug — had the pleasure of prefacing).
The Narrative Competition jury — a.k.a. Nick Pinkerton, Nigel Smith and Stephen Witty — win brownie points for doling out a prize for Best Ensemble to the endlessly charming We Are The Best! which, beyond being the absolute best, features some of the best child acting I've ever seen. Best Feature went to Pawel Pawlikowski's Toronto hit Ida.
At the Documentary end, journalists Logan Hill, Joe Neumaier, and Tatiana Siegel gave the Grand Prize to Amir Bar-Lev's Happy Valley, and a Special Jury Prize for Direction to the Sundance Grand Prize winner Rich Hill.
The full list of winners is below.
Best Narrative Feature: Ida
Special Jury Prize for Best Ensemble: We Are The Best!
Narrative Audience Award: Ping Pong Summer
Best Documentary Feature: Happy Valley
Special Jury Prize for Direction: Andrew Droz Palermo and Tracy Droz Tragos, Rich Hill
Documentary Audience Award: Supermensch: The Legend of Shep Gordon
Independent Vision Award: Thou Wast Mild and Lovely
Special Jury Prize for Outstanding Performance: Tallie Medel, Joy Kevin
Special Jury Prize for Best Ensemble: B.F.E.
World Cinema Audience Award: Bicycling with Molière
Short Film Audience Award: Chub
Tangerine Entertainment's Juice Award: Josephine Decker, Thou Wast Mild and Lovely
Terry Porter Visionary Award: Michael Tully, Ping Pong Summer