Back to selection
Cannes Announces Un Certain Regard and Critics Week Awards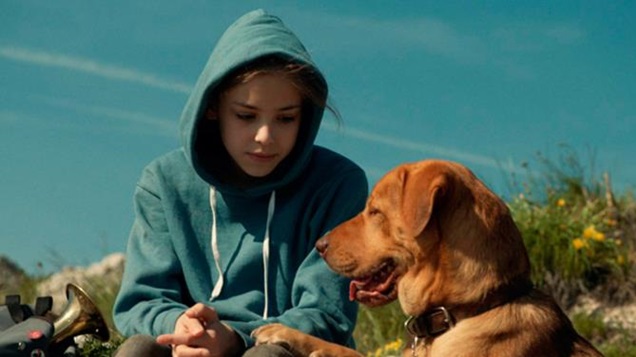 White God
Ahead of Saturday's Competition ceremony, the Cannes Film Festival sidebars Un Certain Regard and Critics Week have announced their prizewinners. Critics are often want to beat the drum for various UCR selections, decrying their supposed relegation from the main slate, and this year was no different. Hotly tipped titles such as Lisandro Alsono's Jauja and Jessica Hausner's Amour Fou nonetheless went home empty-handed, as Kornél Mundruzcó's more divisive White God scooped up the Prix d'Un Certain Regard. Also the source of critical contention was the opening night selection Party Girl, whose writing-directing trio comprised of Marie Amachoukeli, Claire Burger, Samuel Theis received an ensemble prize.
Over in the Critics Week section, Myroslav Slaboshpytskiy's Ukranian sign language drama (sans subtitles) dominated the slate, taking home three awards, including the Andrea Arnold conferred Grand Prix and Rebecca Zlowtoski's Revelation Jury prize. Jonathan Romney at Film Comment called it "the most surprising, the most inventive, and in many ways the most disturbing film I've seen at Cannes this year."
View the full list of winners below.
Un Certain Regard
Jury: Pablo Trapero, Peter Becker, Maria Bonnevie, Géraldine Pailhas and Moussa Touré .
Prize of Un Certain Regard
Fehér Isten (White God) by Kornél Mundruczó
Jury Prize
Tourist by Ruben Östlund
Un Certain Regard Special Prize
The Salt of the Earth by Wim Wenders and Juliano Ribeiro Salgado
Ensemble Prize
Party Girl by Marie Amachoukeli, Claire Burger and Samuel Theis
Prize of the Best Actor
David Gulpill in Charlie's Country by Rolf de Heer
Semaine de la Critique 
Grand Prix Nespresso
The Tribe by Myroslav Slaboshpytskiy
The Revelation Prize
The Tribe by Myroslav Slaboshpytskiy
SACD Prize
Hope by Boris Lojkine
Discovery Prize for a Short Film
A Ciambra by Jonas Carpignano
Prix Canal for a Short Film
Crocodile by Gaëlle Denis
Distribution Grant from Foundation Gan
The Tribe by Myroslav Slaboshpytskiy