Back to selection
RIP Ruby Dee (1922-2014)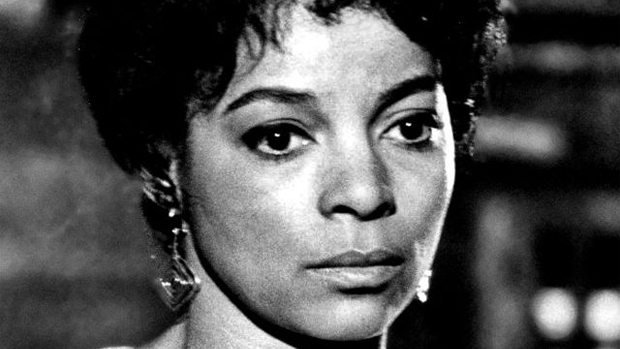 Iconic actress Ruby Dee died yesterday at age 91 in her home at New Rochelle, New York. For a comprehensive overview of her life and work, start with Sarah Halzack's obituary in the Washington Post. Her achievements on stage, TV and movie screens were inseparable from her political work alongside late husband Ossie Davis. The couple were famously friends with Malcolm X and Martin Luther King Jr., and politics were a non-negotiable constant in their lives. "We believe in honesty," Davis explained in 1988. "We believe in simplicity. We believe in a good breakfast when we can get it. We believe in not going heavily into debt. We believe in education. We believe in love. We believe in the family. We believe in Black history, and we believe in involvement."
Solo, Dee wasn't at a loss for words about what she believed. Her longtime marriage to Davis was a subject for many articles, like this fascinating profile/photo spread in the February 1961 Ebony. But though the pair were often inseparable in their activist work, Dee's strong voice didn't require support. For an example, look at a piece she wrote for the April 1966 Negro Digest (later Black World). In the forthrightly titled "Some Reflections on the Negro Actress: The Tattered Queen," Dee minces no words in calling for more parts (and more kinds of parts) for black women:
The Negro actress is still acting on the fringes, not really a part, only occasionally let in, better off portraying the prostitute, the second — roles written with not enough imagination and truth. We can point to no one of us who has the remotest chance of reaching the prominence of Helen Hayes, Ethel Barrymore, Bette Davis, etc. No one with that kind of economic opportunity either. We dream, we scream, we pretend, we picket.
Dee's capacity to summon empathy and urgency was impressively consistent. Researching this post, I came across an interview from 1972 where the actress talks about contemplating going vegetarian (and provides a soup recipe, for the curious) — not for reasons of health, but on grounds of solidarity:
I would become a vegetarian for no other reason than that meat is becoming an exclusive commodity. Women on welfare cannot afford to buy meat. That means white, black and Appalachian women. I would like to say, if you cannot afford it, do not buy it. Let us refuse, therefore, and put the butchers out of business. We don't need it. No thought is being given to human beings.
Here's Gil Scott-Heron on the short-lived PBS show With Ossie and Ruby: he performs and they're spoken-word participants, then they chat. RIP Ruby Dee.