Back to selection
What's in the Summer Issue of Filmmaker?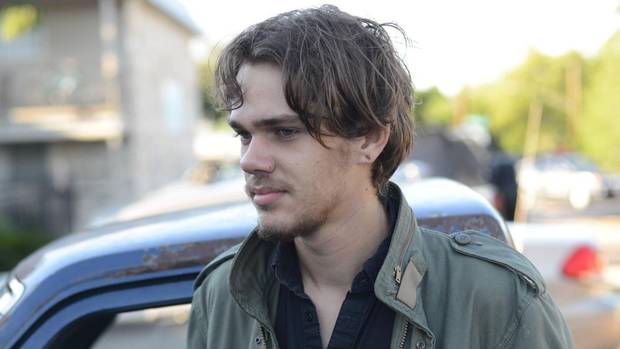 Boyhood
What's in the summer issue of Filmmaker?
Well, first of all, our 2014 25 New Faces, but you already knew that. (If you didn't, click here and find out who they are.)
But there's a lot more to be found in our print edition. On the cover is Rick Linklater's chrono-masterpiece, Boyhood. My interview is 5,000 words or so, and maybe the best things about it are just the rhythms of Linklater's voice and the little bits of filmmaking — and life — wisdom he departs along the way. Our Managing Editor, Vadim Rizov, has been obsessively checking out all the other Linklater profiles and he assures me there is stuff here you won't find elsewhere.
Speaking of Rizov, he interviews Texas-based Italian ex-pat Robert Minervini about his fascinating Stop Your Pounding Heart. I'd refer to is as hybrid doc/fiction, except Minervini prefers I don't. Read it to find out why. Miriam Bale went to Paris to nab a rare interview with Philippe Garrel, whose Jealousy opens here next month. He speaks about his extremely individual way of working, which includes lengthy rehearsals, multiple screenwriters and single takes only. Ray Pride gets the whole story on Ned Benson's three (or is it four?)-version The Disappearance of Eleanor Rigby. (Pride, by the way, is confirmed as the film's first binge watcher, having seen His, Her and Them back to back.) Finally, Todd Solondz interviews Ira Sachs about Sachs' ruminative relationship comedy drama, Love is Strange. It's a great interview, with Sachs taking you back to his earliest days as a filmmaker and telling you what he's learned after making each of his pictures.
In our Line Items section, Esther Robinson continues her series on filmmakers and personal finance with a story updating an article she wrote five years ago on filmmakers and their second jobs. She went back and interviewed a number of directors from that issue and tracks how their lives have changed. One of them, Joe Swanberg, gave particularly fascinating and honest responses, and we'll post those long form on the web this week. (By the way, the first article in this series, "Cash Poor, Creativity Rich" has leaked from the paywall; read it here.)
And then there are three articles having to do with screenwriting and development. Kishori Rajan speaks to a number of independent producers about the role development plays in their producing practice. With budgets dropping and so many filmmakers wanting to just pick up a camera and work it out during production, where does the careful honing of a screenplay through multiple drafts fit in? Read and find out. Screenwriter Marc Maurino gives you a lesson in doing your first water-bottle, or couch, tour. (That's when you've done or made something to make people in L.A. want to meet you.) It's a blend of illusion-puncturing and helpful advice from not just Maurino but a number of other veterans of the general meeting. Finally, screenwriter and director Eva Vives gives advice on an essential skill for any working writer or director: the ability to take notes.
There's more, of course, including our regular columnists. Heather Chaplin's Game Engine is particularly powerful this issue, and, as always, Lance Weiler's Culture Hacker can be found online as well.
Our Summer, 2014 issue is on newsstands now. You can also read it by subscribing to our digital edition. And we'll have a new iPad-only edition ready in the next few weeks.