Back to selection
Rip Torn and the Indignities of Product Placement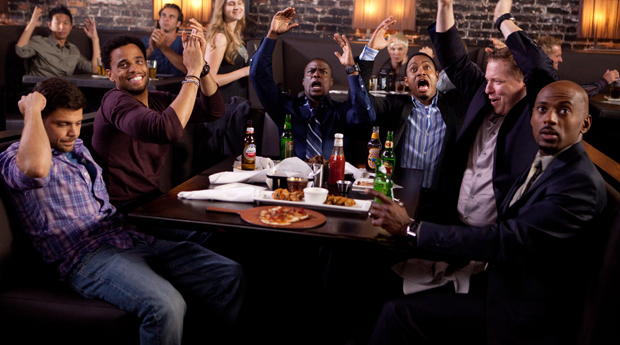 Think Like A Man
Forty-ish years on, Rip Torn's thoughts on the demeaning nature of product placement (as told to Studs Turkel in his classic oral history Working) remain relevant, with no contemporary amendation necessary:
I remember doin' a television show, oh, about ten years ago — I haven't worked on network television for about eight years. I was smokin' a cigar. I was playing a Quantrell-type character, so I had a long Cuban cigar. I got up on a horse and we had to charge down a hill. It was a long shot. The director and the producer both hollered, "Cut! Cut! What're you doin' with that cigar in your mouth?" I said, "I don't naturally smoke cigars, but I'm doing it for the role. They didn't have cigarettes during the Civil War." They said, "You don't understand." I said, "Oh, now I do understand. But this isn't a cigarette program." […] They didn't want a Civil War character smoking a cigar because they might resell it to a cigarette company and my act might damage their commodity. They insisted I get rid of the cigar. We're nothin' but goddamned shills.
Product placement, paid or at least not objected to, dates to the movies' very first years; as scholar Leon Gurevitch notes, two Edison shorts from 1897 foreground advertising for Dewar's and Admiral cigarettes. The history of product placement's varying levels of obnoxiousness is too extensive and nuanced to unpack here, but we're currently at some kind of peak for sheer crudity and emphasis.
This soft science is expanding its global reach, with notable recent growth in the expanding Chinese market. Like it or not — response to similar plugs in Iron Man 3 was mixed, to say the least — audiences in China will have to get used to it like their American counterparts, since Chinese product placement spending grew 27.2% last year. As a South China Morning Post article by Alan Yu observes, Transformers: Age of Extinction's egregious plugs include the unlikely sight of Mark Wahlberg using a China Construction Bank ATM deep in the heart of Texas. Yu quotes Melanie Lo, media committee chairwoman at the Association of Accredited Advertising Agencies in Hong Kong, who makes the questionable claim that mainland audience would maybe "feel a little bit proud that a [Chinese] brand is appearing in an international movie. In that sense, that works."
Torn's complaints echoed through my head while watching some recent freelance review assignments that were periodically interrupted by especially inelegant shilling. 15 years after Freaks and Geeks began, I never expected to see the once-nervously-endearing Jason Segal repeatedly singing the praises of the iPad, but that's easily the most substantive component of Sex Tape, whose dialogue makes sure to spell out the consumer benefits of higher-resolution display screens. It's odd to watch a Sony film that relentlessly plugs Apple products, especially since the Sony logo now unwisely/oppressively precedes the Columbia Pictures lady. The company's been cynical enough to promote their own wares with the line "This is the new Sony tablet. It's the future" in Battle of the Year, but apparently vertical integration is optional.
How did the cast of Think Like A Man and its sequel feel about the bizarre whiplash caused reciting Steve Harvey's loathsome relationship advice while conspicuously holding their beers so that Heineken, Dos Equis and Amstel Light logos can be clearly seen at all times? On their blog, Corbis Entertainment makes the plug a "case study," noting that "the product placement targeted young males in the dating scene, and certainly maintained the Heineken cool factor by being featured alongside stars like comedian Kevin Hart and ladies' man Michael Ealy." As a result, "the scene earned Heineken 11.5 million viewer impressions." When Kevin Hart drinks vodka, he does it out of a brown paper bag: no liquor sponsor, presumably.
Think Like A Man Too takes a different tack, promoting the hell out of Las Vegas as an exciting destination, with Hart enthusing in voiceover over the city's premiere desirability as the wedding location of choice for couples. The city's tourism board is going all-in after The Hangover sent business at Caesar's soaring, and the production accommodatingly wrote in no less than 17 locations.
There's dignity in labor, even on such low-tier, low-reward comedies, but how do people keep their spirits high when they're reciting dialogue that sounds like it came out of a particularly underbudgeted commercial? How do the cast and crew feel when it's time to stop the narrative and do their promotional duty? What kind of discussions are had? Is anyone warned ahead of time, and are there company representatives standing by to ensure appropriate enthusiasm?