Back to selection
Should Documentary Films Strive For Social Change?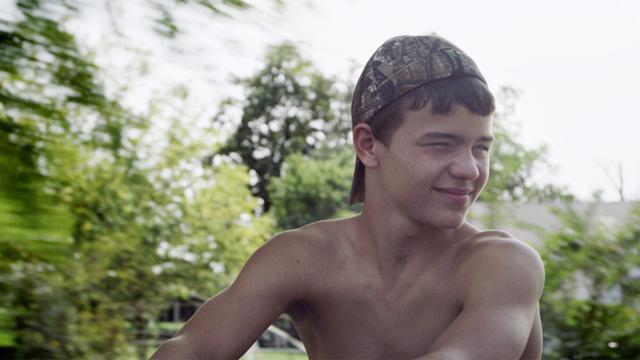 Rich Hill
It's a widely recognized fact that today's low-budget independent filmmaker can no longer delight in the luxury of simply getting from development through post. She may be the writer-director, but chances are, she also has a hand in the film's grassroots publicity efforts and even its release. In the case of documentary film, some are tacking 'public advocate' onto their ever-expanding CVs.
Aggregate, a Seattle-based policy firm that aims to promote social change, partnered with the True/False Film Festival to survey the 2014 filmmakers on how they saw their films in relation to public policy and advocacy. 56% of participants said they had no plans to conduct outreach despite their film's potential for change; one filmmaker even bristled at the concept of the survey, writing, "I believe…that a documentary film should be judged first by its artistic achievements. Please don't let this survey be a sign that you too are falling into the cul-de-sac thinking that documentary must not only be focused through someone else's definition of social change but now it must be measurable?!"
Is it a gross generalization to view documentary film as a vehicle for change? Well, that would depend on your definition of "change." As the survey notes, it can mean anything from seeing things from a new perspective to inspiring action on a government level. Putting Aggregate's immediate efforts aside, impact is also a highly nebulous concept to measure. How can we be sure that a particular film acted as the leading influence in measure towards social change?
The Bully Project is a sort of best case scenario, in which a filmmaker crafts a campaign around the deployment of his very film. After releasing Bully, director Lee Hirsch expounded upon his commitment to the widespread issue by pledging to raise awareness amongst 10 million children. In her writeup at the Aggregate blog, however, founder Alison Byrne Fields notes that sometimes audiences need a little handholding. They can watch Blackfish, recognize the indiscretions of Seaworld, and boycott the park, but what about greater, "intractable problem[s]," like economic disparty? We can watch Rich Hill and bemoan the poverty rate and the threadbare fabric of the American dream, but how can that sentiment be mobilized into change? The makers of Rich Hill are currently working to build a corresponding campaign, and Alison argues that this is where the advocate should come in: "Enabling people to understand how they could have a TRULY meaningful impact requires understanding the players and the policies that need to be changed. THIS is the job of the advocate: to take the baton from the filmmaker – who has generated the energy – and to share their knowledge and know how – to direct that energy wisely."
For filmmakers who are hesitant to adopt another job description, the best scenario seems to partner with an outside organization, like 77% of the survey participants plan to do. Still, the fervent desire for social change is not one size fits all deal; it is not a supplemental requirement simply because a filmmaker elects to portray a topical issue. Just ask Steve James.