Back to selection
"Books First and Experience Second": Edward Zwick's Advice To Young Filmmakers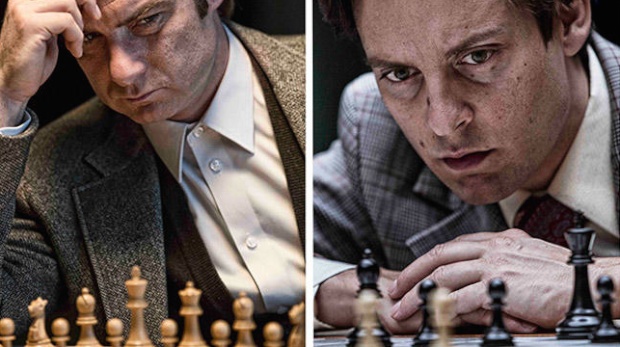 Pawn Sacrifice
Edward Zwick is at TIFF to premiere his chess drama Pawn Sacrifice, but over the weekend he spoke to young filmmakers from around the world at Films of City Frames. The Saturday morning event unveiled short films produced by New York University's Tisch School of the Arts, University of Southern California's School of Cinematic Arts, London's National Film and Television School, Rome's Centro Sperimentale di Cinematografia, Paris' Groupe Esra and the Hong Kong Academy of the Performing Arts. The films featured the new line of sunglasses of sponsor Giorgio Armani, who presented the event with Rai Cinema and Luxottica in association with TIFF. 
Best known for the films Glory, Blood Diamond and the TV series, Thirtysomething , the 61-year-old Zwick hosted a post-screening panel and fielded questions from an appreciative audience of budding filmmakers. His greatest piece of advice?  Read books. "Film," he explained, "has become referential to other films. It's very tempting to make an imitation of something you know works or like, and so your exploration becomes redundant."
When viewing films by newcomers, Zwick looks for a unqiue voice that reflects the filmmaker's personality. "Ask yourself about yourself and your point of view," he urged. "Books first and experience second — travel, relationships, politics and all the things of engagement with the world."
Zwick grew up in an age when watching movies was a rare, ephemeral experience. You were lucky to catch a movie on TV after it played the theaters. With so much content offered on so many platforms, Zwick counselled that today "good is not good enough. You have to distinguish yourself" with that unique voice.
The Chicago native dealt with a difficult childhood by escaping through cinematic storytelling: "Stories is how all of us organize the chaos of life. We take what is scary and random and put it into some digestible order." He likened filmmaking to "ministering" that harkens back to prehistoric times, when the ancient storytellers would weave tales to explain strange phenomena like a total eclipse. "They were trying to hold a mirror up to our experience that we could then look at. It's always been a journey outward that is also a journey inward."
He stressed "the journey inward," whether it meant expressing a painful love affair or tragic death. "Those things that you find the most personal — the most shameful, the most secret — end up being the things that everyone else relates to. It's about confronting your own shame and willing to be brave. That bravery you find is what unites you with everyone regardless of language, culture or age."
Surprisingly, Zwick notes that whenever someone comes up to him and says they want to be a filmmaker, he discourages them. "Only if they hear that discouragement and say, 'Screw you. I'm going to do this,' do they possibly have a chance of continuing." Zwick adds that he even he, an Oscar and Emmy winner, encounters rejection everyday. "This scene doesn't work when I write it. This actor doesn't like it when he reads it. The studio refuses to give money to me when I ask for it. It's a struggle, and you have to accept struggle and failure, and bring that into your process and become very hardened. At the same time, you're trying to learn from it."
He confessed that he himself was a lousy film student, making films that were embarassing. Internal critical voices inhibited him and only later did the help of creative partners lead to his breakthrough. "There is no continuing mentoral system after you leave school," he explained. "To remain each other's teachers in collaboration was the greatest gift I ever had, and I'm not sure I ever would have broken through."
Though school is useful, Zwick concluded that filmmaking can be learned, but not necessarily taught: "The only way it can be learned is in the doing of it."