Back to selection
Laura Poitras's CITIZENFOUR Will World Premiere at the New York Film Festival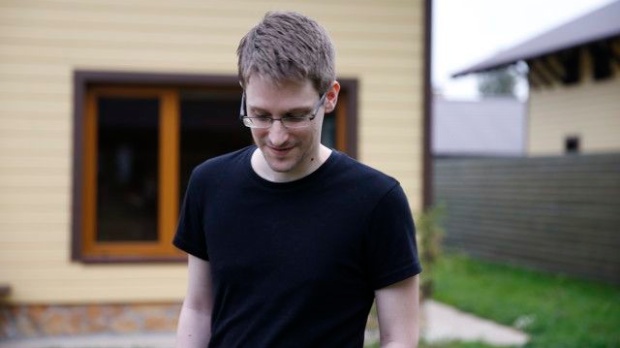 Edward Snowden, from CITIZENFOUR
Laura Poitras's long-anticipated third film in her trilogy dealing with post-9/11 foreign policies and the security state, CITIZENFOUR, will world premiere in the Main Selection of the 2014 New York Film Festival, the Film Society of Lincoln Center has announced. Poitras had been working on the film following her Oscar-nominated The Oath when she was contacted by a mysterious whistleblower, who later revealed himself to be Edward Snowden. That encounter changed the course of her film, to say nothing of our national dialogue concerning the limits of our freedom in the internet age.
From the Film Society of Lincoln Center:
In January 2013, filmmaker Laura Poitras was several years into the making of a film about abuses of national security in post-9/11 America when she started receiving encrypted e-mails from someone identifying himself as "citizen four," who was ready to blow the whistle on the massive covert surveillance programs run by the NSA and other intelligence agencies.

Five months later, she and reporter Glenn Greenwald flew to Hong Kong for the first of many meetings with the man who turned out to be Edward Snowden. She brought her camera with her. The film that resulted from this series of tense encounters is absolutely sui generis in the history of cinema: a 100% real-life thriller unfolding minute by minute on screen.

"Seeing CITIZENFOUR for the first time is an experience I'll never forget," said New York Film Festival Director Kent Jones, in a statement, "The film operates on multiple levels at the same time: a character study (of Edward Snowden)… a real-life suspense story… and a chilling exposé. When the lights came up, everyone in the room was alternately stunned, excited, and deeply troubled. A brave documentary, but also a powerful work from a master storyteller."
CITIZENFOUR will be released in theaters by Radius on October 24.