Back to selection
"Be Patient and Try Not to Hold Grudges": Marjon Javadi on Acquisitions and Production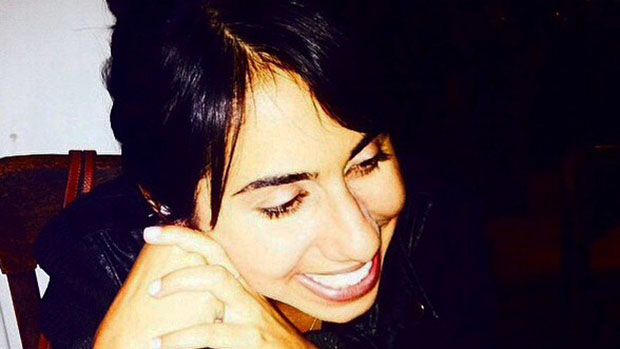 Marjon Javadi
I am at Mystic Journey Bookstore in Venice during my very first trip to Los Angeles, feeling appropriately like a Lost Angel. My close friend Marjon has fled New York, not for beachy weekends but for a career opportunity. With our trendy Intelligentsia coffees in tow, we pore over astrological renderings on the back sofas of Mystic Journey, and conversation takes a familiar turn. The Sheryl Sandbergs and Sophia Amorusos of the world may be providing smart macro-level discourse on workplace age, sex, and gender politics, but there's an equally vital conversation, I am discovering, happening between young women confronting these issues from the other end of the career spectrum. 
These women defy the twenty something coffee-shop-dwelling, hipster wannabe stereotypes found on popular TV shows, but they still share with their fictional cohorts a youthful existentialism — even as they are on their way to impressive and powerful careers. Instead of complaining about limitations, they are uniting, celebrating each other's successes, maintaining loyalties and rising through the ranks as the gatekeepers of tomorrow's projects. As the first eyes and ears on new material, these emerging development executives, sales agents, talent managers and festival programmers are among the most important people in the business — simply because their early opinions often determine a project's success or demise. 
Filmmaker aims to provide an insider look into the world of independent film. I hope to expand this perspective by uncovering the names and voices from the industry's top rising young women, many of whom blur the line between the commercial and independent markets.
I've chosen to name this column Persona Project. As I uncover the various personalities and voices impacting today's industry, I wonder the extent to which the industry affects the public, professional, and private lives of these young women at the forefront of film business. And I wonder how the perceptions of these identities affect the representation of the industry. Lastly, I wonder how the sum of their unique and specific experiences can collectively form a distinct yet uniformed wave. As I consider these large questions, I remind myself to scale back and just start with a conversation.
To kick off, it seems most fitting to introduce the very friend who inspired this series: Netflix's Marjon Javadi, who shares with me not just L.A. coffee and astrology dates but also a history that has cemented our friendship. At separate times, we've each been the singular female representative on producer Scott Rudin's team (I was his theater assistant, she was a creative executive).
Like me, Javadi is a NYU graduate. After school, she participated in UNESCO and One Race Film's Global Filmmaking Program in the Dominican Republic. There she met her first boss and mentor, Academy Award-winning documentary filmmaker, Ross Kauffman. Her growing interest and foundation in documentary work led her to Morgan Spurlock's production company, Warrior Poets, where she experienced firsthand the development, production, and post-production processes of non-fiction storytelling. She then worked at CAA's Film Finance Group before moving to New York to work for Rudin. 
Where do you work now?
I work in acquisitions and production on the Originals team at Netflix. My focus is documentary and stand-up comedy. 
What is most exciting about Netflix?
Discovering those stories that the world needs to see and figuring out how to put the puzzle pieces together. I'm lucky to look at projects from all over the world and give that creative elevation to directors who are capturing life.
How did you land at Netflix?
After working at CAA and for Scott Rudin, I felt that I was at a crossroads. I had learned so much but was unsure of the next step. My previous experiences had been a mix of documentary and narrative so I was aware of the different paths I could take. I had a lot of conversations and what emerged was that I missed documentary. It always felt natural to me — and there is something to be said about the remake potential for many of the documentaries being made and existing. However, it's rare to find that centralized platform in docs that operates as a business while taking risks on probably the riskiest of content to make. Also, I was looking forward to cultivating business skills, and when I met the Neflix team, I immediately felt inspired by what they were doing. The opportunity presented itself – a wonderful combination of timing and luck.
What is your biggest strength?
My curiosity. Being endlessly curious has allowed me to be weirdly resourceful.
How are you resourceful?
I seek out answers, and I seek out solutions. I have this intense curiosity to continue learning. I don't always know how to get to places, but the beauty about being in your 20s is the power of observation. 
Who do you observe or admire most?
Not necessarily one person, but I admire the senior female execs in our division. They're brilliant, hard working, kind, and can balance work and life — which I've found to be a rare thing in this world. It's refreshing to look up to and learn from them — being honest doesn't mean you need to be harsh (or the pejorative more commonly used to describe certain folks). Rather it means you will not sway from having the difficult conversations. I hope to have and maintain that steadiness (as well as the balance of a family life) as I advance in my own career.
What are you most looking forward to doing during the course of your career?
Having the ability to tell the stories I believe in and bring great people together to work on wonderful projects that hopefully impact an audience. My experience has been a mix of working in both narrative and documentary — I hope to continue that moving forward and have the ability to tell great stories through the eyes of different filmmakers.  
What is the biggest challenge in your work?
There's never enough time!
What is the best piece of advice you've received?
Don't lose your voice; continue trusting in your instinct no matter what atmosphere you're in. We are often thrown into very competitive situations that can be intimidating. Knowing yourself and trusting yourself is the most important thing you can hold onto.
Is competition something you feel regularly? I wonder if it's more present in NY or LA. Do you think you are more sensitive to it being a young woman?
There's an old and a new environment of this industry. There's the traditional "pay your dues" and endure, and there's this new competitive energy around standing out and being unique. I'm aware of my age and my gender, and I've seen how my peers have been held back. But if you keep your people together, you can block the noise that feels like a hindrance. Our male peers seem to have it easier having grown up with one another and making projects together. With girls, it's not always as encouraging, but you find the ones who are there for you and embrace tackling whatever challenges come ahead.
How do you know who's really there for you?
The winner of the rat race is still a rat at the end. Don't quote me on that (laughs). But people do change for the worse, so I try to stay true to myself. This industry is so much about networking and good taste. There are smart, brilliant, kind people who get stuff done. You don't need to feed into the culture of fear to survive.
What do you need to survive?
Be patient and try not to hold grudges. As hard as it may be to block out the noise that is often disheartening and discouraging, keep moving forward and focusing on the work, and continue surrounding yourself with good people. The latter is the key. I'm very lucky to know and hold near and dear to me a small group of people who I'm growing up in this sector with.
What would you ask your 40-year-old self?
I would ask my 40-year-old self what advice she would give her 20-something self. I also hope she would have the same close knit of folks by her side. That's going to be the best part of the journey — to look back and think "remember when…"
It's so crazy to think about us as 40-year-olds…
It is! But it's an adventure. The idea is moving forward. Life is too damn short to not be happy.