Back to selection
What Would Steven Soderbergh Watch? Learning from the Director's 2014 Media Diet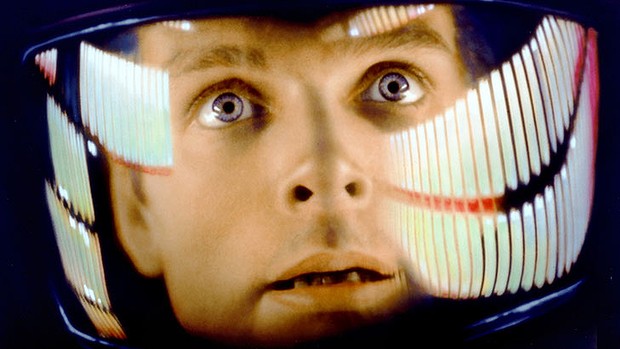 In a world of countless choices — and insistent demands by others on your viewing time — the simple act of choosing a movie, a TV show, a book, a play can be fraught with indecision. After all, you only have so many hours left… For fans of Steven Soderbergh looking to step away from the algorithmic in terms of their media consumption — or just anyone looking for insight on the relationship between that director's inputs and his output — there is his year published media diet, a list of everything he consumed the prior year. 2014's has just hit his website, and here are some takeaways:
* Appropriately for someone working predominantly in TV at the moment, he watches a lot of television. True Detective, Girls, The Americans, Arvingerne, House of Cards, Silicon Valley, Doll and Em, Inside Amy Schumer, Louie and Veep seem to the shows of choice.
* He's tight with Fincher. Soderbergh lists watching Gone Girl twice, on 3/23 and 3/29 — six months before its release — for what were most likely feedback viewings. And 2014 also included presumed rewatches of Panic Room and Se7en.
* When it comes to Karl Ove Knausgaard, he's a fast reader. Like pretty much all of my friends, Soderbergh has been caught up in the free-associating neo-memoirs of Norway's Karl Ove Knausgaard. I'll admit to picking up and putting down volume one of My Struggle for several weeks before firmly committing and knocking it off. Soderbergh finished volume one and then knocked off volume two in just three days — and on the day he finished the second book he managed to squeeze in two episodes of Portlandia and a rematch of The Parallax View. (Volume two I just finished, having been bogged down in it for about a month.) And Volume Three he finished just nine days later.
* Contemporary independent cinema isn't as prominent. When it comes to watching contemporary independent film, Soderbergh — who recently handed over exec producer positions for his Girlfriend Experience TV series to Lodge Kerrigan and Amy Seimetz — has excellent taste. But he's not watching a ton of it. Proxy, The Babadook, The Armstrong Lie, Finding Vivian Maier, Jaws, Under the Skin, Coherence, Whiplash, Nightcrawler, Inherent Vice and Selma are most of what he watched from the indie sphere. (And, yes, I know a couple of those are studio pics…)
* He watched Raiders of the Lost Ark twice in black and white. (And then "released" it.)

* He revisits '60s and '70s favorites. In addition to The Parallax View (watched twice in '14) there's Carnal Knowledge, Nashville, The Conversation, The Graduate, It's a Mad, Mad, Mad, Mad World, Klute, The Day of the Jackal, Red Desert, Night Moves, Point Blank and several others throughout the list.
* He went on a Coppola revisiting. The Godfather, The Rain People, Apocalypse Now, The Conversation all show up.
* 2001: A Space Odyssey. He watched it three times, throughout the year.
* 12/27 was a day of literary comfort food. After Christmas he read in an afternoon two short works by two greats: Roberto Bolano's A Little Lumpen Novelita and Haruki Murakami's The Strange Library.
* Politics, patterns and conspiracy. Certain themes emerge from the year, including a continuing interest in conspiracies and undercover work. In a year in which Citizenfour (on Soderbergh's list as he was also an executive producer) was the most memorable doc, Soderbergh watched repeatedly The Parallax View, read the last book by journalist Michael Hastings (whose auto accident death has been the subject of debate), and, on the same day he finished Glenn Greenwald's No Place to Hide watched the John Le Carre adaptation, The Spy Who Came in from the Cold.
What patterns and discoveries do you detect in Soderbergh's 2014 media diet?
(Note: piece has been updated to include the Raiders of the Lost Ark link and Soderbergh's Citizenfour credit.)