Back to selection
Soderbergh Posts His 110-Minute Recut and Rethink of Kubrick's 2001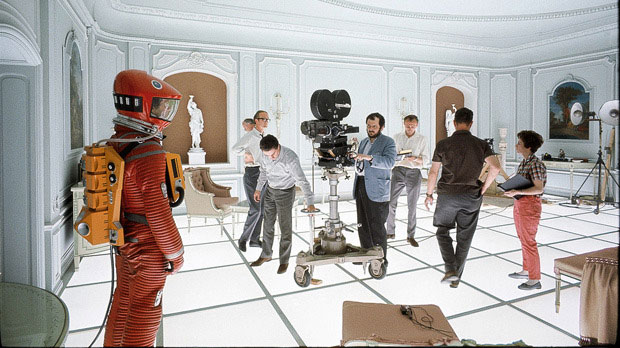 2001: A Space Odyssey
If you noticed that Steven Soderbergh watched Stanley Kubrick's 2001 three times in 2014, here's the reason why: he was working on his own recut. Just as he did with Raiders of the Lost Ark, Soderbergh has worked over Kubrick's masterpiece and he's posted his version over at his Extension 765 website.
He sets the bar high for his adaptation:
i've been watching 2001: A SPACE ODYSSEY regularly for four decades, but it wasn't until a few years ago i started thinking about touching it, and then over the holidays i decided to make my move. why now? I don't know. maybe i wasn't old enough to touch it until now. maybe i was too scared to touch it until now, because not only does the film not need my—or anyone else's—help, but if it's not THE most impressively imagined and sustained piece of visual art created in the 20th century, then it's tied for first. meaning IF i was finally going to touch it, i'd better have a bigger idea than just trimming or re-scoring.
As to what that bigger idea is, I will sit down with this new cut and attempt to find out. But I happened by chance to speak with a friend today who had already watched watched it. She approved of the 51-minute pruning and said Soderbergh does one thing throughout that changes the meaning of the film completely….
There's no embed, so watch Soderbergh's 2001 — and read his thoughts about the latest Blu Ray transfer — at his site.