Back to selection
NEISTAT BROTHERS TV SHOW SHOW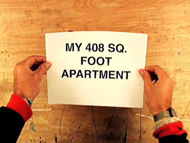 Though it's become a ubiquitous descriptor of anything short, visual,  funny or shocking, setting out to make a "viral" video is like trying to make a "hit" movie.  Videos go viral because they make people freak out a little bit. 2006 25 New Faces Casey & Van Neistat have made hundreds and hundreds of videos, earning their infectiousness the old-fashioned way: by getting forwarded, blogged, cited in court cases, covered on CNN, and — beginning this month — turned into a TV show on HBO. "I hate the word 'viral.' Any successful online short is 'viral.' A short that no one sees is just a short," says Casey.
The brothers see the transition from shorts to show as a natural progression. The HBO series is not a feature, not a collection of shorts, but an entirely original series based on the narrative of their lives. Over the years, their videos have returned to the same themes — mischief, machines, family, adventures — as the filmmakers have honed in on their own peculiar style of episodic autobiography. Lots of people make movies about their lives, but most focus on the mundane; Casey and Van live their lives like a movie, and make a movie out of that.
Though it's sold out, Rooftop Films will screen a sneak preview tonight, in advance of the June 4th premiere.