Back to selection
Amy Pascal Leaves Co-Chairman Post at Sony Pictures Entertainment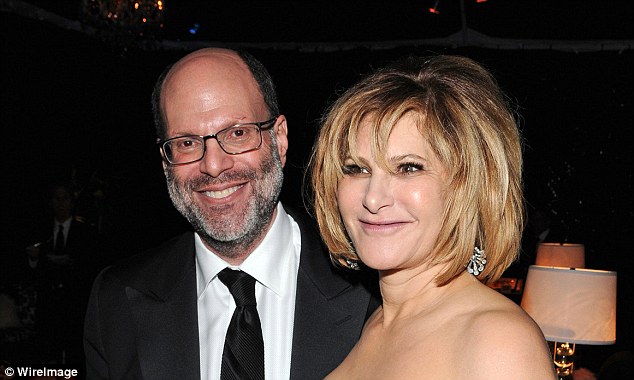 Scott Rudin and Amy Pascal
The timing of this is a little too close for comfort. I am of course referring to the late November/early December Sony hacks that exposed staff members' social security numbers, as well as Amy Pascal and Scott Rudin's unsavory email exchanges — damning, casually racist back-and-forths, that appeared to be ghostwritten by second graders. I'm not excusing Pascal's actions, but it is rather disappointing to see several major outlets reporting that Pascal is "stepping down" from co-chairmain to take over a producing post at Sony, working on upcoming ventures such as the female Ghostbusters reboot and the Amazing Spider Man franchise.
Whether or not Pascal has "always wanted to be a producer," as she said in a statement, this news smacks of an ousting, albeit one that is casually abetted by a new gig at the same address. To my knowledge, there weren't any intimations pre-hack towards a Pascal resignation (other than a necessary contract renewal), but regardless, Sony has now dismantled Hollywood's top female executive who, despite not exactly championing female filmmakers, was still a woman in the right corner.
In a four-year agreement, Sony Pictures will finance all of Pascal's productions and retain world rights to the films, which would suggest that her new capacity is just a more hands-on, creative, and most significantly, less powerful role than her last. And Rudin marches on.