Back to selection
Watch for 24 Hours: Die Wilderin vom Montafon and Sabbatical from the Eastern Oregon Film Festival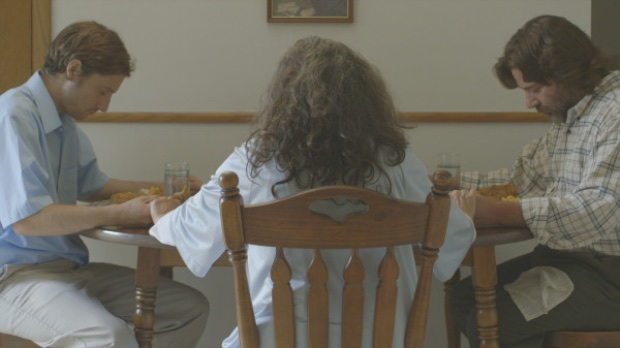 Sabbatical
DIE WILDERIN VOM MONTAFON
(dir. Evamaria Shaller)

Technical Info
2014 / Austria / 21min / Experimental Short

Synopsis
The Austrian mountains. Legend of itself. Powerful and wild. Dangerous and beautiful. She, the poacher woman, is part of this rich nature. She is the nature. And she has the power to kill. Myself. A free interpretation of the real story of the poacher woman of the Montafon.

Director Bio
Evamaria Shaller was educated in painting, photography, video, audio and film in Graz, Salzburg, Prague and Cologne. She co-founded the artist-run collective Raumfaltung. Her body of work consists of performances, films and installations. Schaller's work has been exhibited and screened worlwide.
SABBATICAL
(dir. Brandon Colvin)

Technical Info
2014 / USA / 71min / Narrative Feature

Synopsis
Ben Hardin (Robert Longstreet), a middle-aged Kierkegaard scholar, returns home to care for his ill mother during his scheduled writing sabbatical. While home, faced with the remnants of a life he left behind, Ben's relationships with estranged friends and family — his mother, his brother, his ex-lover, and his childhood friend — are tested, and he grows increasingly alienated. After opening old wounds and receiving new ones, Ben must confront his looming responsibilities and choose whether to engage or detach.

Director Bio
Originally from Kentucky, Brandon began plying his skills at filmmaking in high school by writing scripts and making shorts. At Western Kentucky University, he met Tony Oswald. When he moved to Madison, WI for graduate school, he met Aaron Granat. The three of them made FRAMES (2012), the first film from Moss Garden Productions. SABBATICAL is the group's second collaboration. In addition to being a filmmaker, Brandon is a PhD student in film studies and a film production instructor at the University of Wisconsin-Madison.