Back to selection
IFP Announces Documentary Line-Up for Annual Independent Filmmaker Labs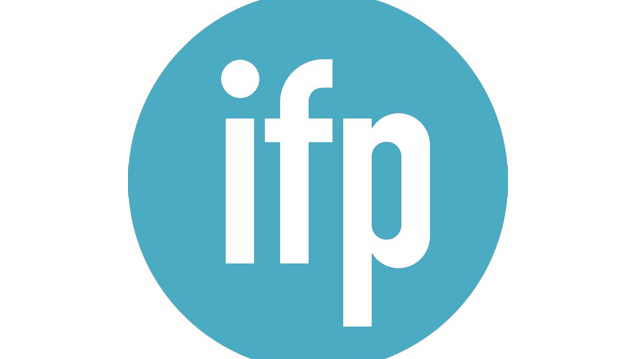 The Independent Filmmaker Project (IFP) announced today the ten documentaries selected for the 2015 Independent Filmmaker Labs, IFP's annual yearlong fellowship for first-time feature directors. The creative teams of the selected films are currently attending the first week's sessions – The Time Warner Foundation Completion Labs – taking place May 11-15 in New York City.
The Independent Filmmaker Labs are a highly immersive, free mentorship program supporting first-time feature directors with projects in post-production as they complete, market and distribute their films. The Labs provide filmmakers with the technical, creative and strategic tools necessary to launch their films and careers. As part of IFP's ongoing commitment to diversity, the Independent Filmmaker Labs also seek to ensure that at least 50% of the participating projects have an inclusive range of races, genders, sexual orientations, ethnicities and physical abilities in key creative positions. Comprised of both documentary and narrative strands, the Narrative Lab selections will be announced in June.
This year, for the first time in the Lab's 11-year history, the Documentary Lab contains the largest number of women directors – eight of the ten project directors. Including the other team members of the selected projects, women comprise 64% of the attending 25 fellows.
"While diversity is one of several goals that go into project selection, the increased number of women participants speaks as much to the documentary form and doc creative community itself as long having being a place where women artists have been welcomed and have distinguished themselves," says Milton Tabbot, Senior Director of Programming for IFP, who oversees the Documentary Lab.
The labs provide multiple levels of mentorship throughout the process. Supervising 2015 Documentary Lab leaders include Jon Reiss, director/producer and author (Bomb It!; Think Outside the Box Office), Lori Cheatle, producer (112 Weddings; Captivated: The Trials of Pamela Smart), and Maureen A. Ryan, producer (The Gates, Man on Wire) and author of Producer to Producer. Individual workshop mentors include, amongst others: composer T. Griffin (E-Team; The Overnighters); Music Supervisor Barry Cole (Blue Caprice); film editors Penelope Falk (Joan Rivers: A Piece of Work; Maidentrip); Mary Manhardt (American Promise, Street Fight); Jonathan Oppenheim (The Oath, Paris Is Burning); and David Teague (Cutie and the Boxer; E-Team); Sound Designer Tom Paul (Cartel Land, The Wolfpack); deliverables (HBO's Barbara Caver); experts on audience building and outreach (Sara Kiener & Merrill Sterritt of Film Presence); marketing and PR (RJ Millard of Obscured Pictures); festival strategy (programmer Basil Tsiokos); and workshops on theatrical, digital and international sales; distribution case studies, and career sustainability.
The selected projects for the 2015 IFP Documentary Lab and Lab Fellows are:
Boone
Boone explores the unsentimental journey of three young goat farmers and the complex reality of living off the land. The goal is the experience; dealing with the realities of a season of farming and the physical and emotional grit born of self-reliance. Filmed over two years, Boone is a sensual homage to the liberation inherent in self-discipline and risk. Fellows: Christopher LaMarca (Director), Katrina Taylor (Editor). Portland, OR
Decade of Fire
Throughout the 1970's fires consumed the South Bronx, and New York City let it burn. Black and Puerto Rican residents were blamed for the devastation, even as they battled to save their communities. Now, Bronx native Vivian Vazquez is setting the record straight: uncovering NYC's legacy of neglect, lifting up stories of resistance, and returning the truth to the people. Fellows: Gretchen Hildebran (Director, Producer, Writer, Editor), Vivian Vazquez (Producer, Writer). Brooklyn, NY
Distant Constellation
A photographer who cannot see, an aging playboy who still tries to charm and seduce, an Armenian woman who lived through the genocide 100 years ago afraid to this day of telling her story… Time slows down and dreams mix with routine as the world outside rapidly changes. Fellows: Shevaun Mizrahi (Director, DP), Shelly Grizim (Producer), Deniz Buga (Producer). Brooklyn, NY.
Kivalina
Kivalina is a feature documentary film that explores the lives of the Inupiaq Eskimo people of Kivalina, Alaska, whose tiny island is disappearing into the warming of the modern Arctic. The film begins its telling a century after the ancestors of the people of Kivalina were forced to abandon their nomadic way of life and settle on a fragile barrier island. Fellow: Gina Abatemarco (Director, Producer), Nadav Harel (Editor). Brooklyn, NY.
Memories of a Penitent Heart
Twenty-five years after my uncle Miguel repented of being gay on his deathbed, I go looking for his long-lost partner Robert in order to hear his side of the story. The first-ever documentary to tackle the unresolved wounds of family conflict wrought by AIDS, Memories of a Penitent Heart is a nuanced exploration of faith, love, and redemption. Fellows: Cecilia Aldarondo (Director), Patricia Benabe (Producer), Hannah Buck (Editor). Brooklyn, NY.
The Nine
The Nine is an intimate, at times disturbing view into an America most would rather ignore. Raw, poetic, direct and unnerving, the film is as much a window into a forgotten world as it is a distorted mirror, reflecting a shared human experience. Fellows: Katy Grannan (Director, Writer, Producer, DP, Editor), Marc Smolowitz (Producer), Eli Olson (Editor). Berkeley, CA

Raising Bertie
In Raising Bertie, we follow three young men over the course of five years as they grow into adulthood in Bertie County, a rural African American-led community in North Carolina. Through their stories, we see the complex issues facing America's rural youth, and the repercussions of a woefully underfunded rural educational system. Fellows: Margaret Byrne (Director, Writer Producer), Leslie Simmer (Writer, Editor), Jon Stuyvesant (DP, Co-Producer). Chicago, IL.
The Road from Hainan
Traveling across southern China, a cadre of seasoned activists led by Haiyan Ye (aka Sparrow) stage protests to call attention to a scandalous affair where a school principal took six schoolgirls to a hotel for a night. Given the intense censorship in China, Sparrow becomes an enemy of the State. But detentions, interrogations, and evictions are no match against citizen media as pictures of Sparrow's protest go viral. Fellows: Nanfu Wang (Director, Writer, Producer, DP, Editor), Kuan He (Composer). New York, NY
Supergirl
Supergirl tells the coming of age story of Naomi "Supergirl" Kutin, an 11-year-old Orthodox Jewish girl and world record-holding power lifter. The film follows Naomi's transformation into a young woman and her struggle to find her identity within two disparate worlds. As she faces a series of complex challenges, from religious obligations to serious health issues, Naomi's true strength is revealed. Fellows: Jessie Auritt (Director, Producer, Editor), Carmen Osterlye (Producer, DP), Justin Levy (Co-Producer). Brooklyn, NY.
Swing Low
On the eve of his 50th birthday, Tim, once a successful opera singer, finds himself homeless in San Francisco. Attributing his demise to a "lethal combo of sex, drugs and opera," Tim presses forward in the present by busking and selling used goods from the shopping cart he pushes around the city. The music of Tim's past lives on inside him, his interpretation of arias and roles evolving in the flux of his unsettled everyday life. Swing Low weaves together the music of Tim's vocal repertoire and paints a uniquely operatic portrait of the low-life, recalling both Tim's descent into the underworld and his present day struggles to climb out. Fellows: Javid Soriano (Director), Manuel Tsingaris (Editor) San Francisco, CA.