Back to selection
MUBI CEO Efe Cakarel on the Move to Theatrical Distribution with Arabian Nights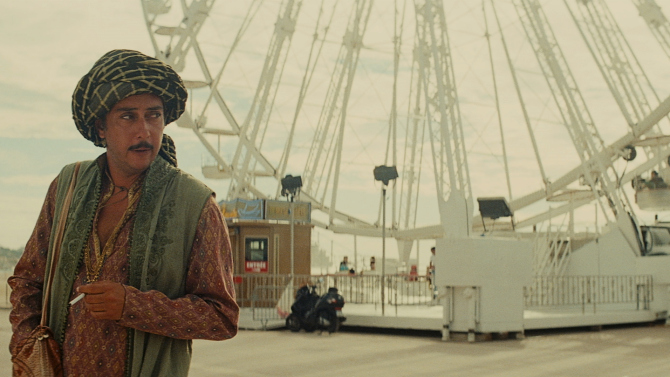 Arabian Nights
Yesterday, the SVOD service MUBI announced its foray into theatrical distribution with the acquisition of Miguel Gomes' much lauded Cannes triptych Arabian Nights. The move, in line with the recent trajectories of larger services such as Netflix and Amazon, points toward the ever expanding influence of online platforms. Filmmaker spoke to MUBI CEO Efe Cakarel about partnering with New Wave Films to distribute what some might term a challenging title, given its six hour runtime.
Filmmaker: There seems to be yet another paradigm shift happening in independent distribution, with online services, formerly an alternative to theatrical exhibition, now entering that very arena. Why did you decide it was time for MUBI to broaden its bandwidth?
Efe Cakarel: MUBI has always been a supporter of independent films. We pride ourselves on curating the best possible content and with the success of the global distribution on MUBI of Lav Diaz's Locarno Global Winner in 2014, From What is Before, and The Second Game by Corneliu Porumboiu, alongside the evolution of audience behaviour and expectations, coupled with, crucially, a great film, are all factors that make this moment the right one.
Filmmaker: Given its six-hour runtime, some might argue that Arabian Nights might be a harder theatrical draw than the average film. Do you have plans to release it in parts, as it screened in Cannes, or will you give viewers the opportunity to see it all in one sitting?
Cakarel: Gomes' film represents an incredible opportunity to continue to redefine the parameters and methodologies of film releasing. Audience tastes are evolving at a breakneck speed, and this is precisely what make it so exciting. We are currently in the process of planning how exactly this film will be released in the best way possible for our users and theatrically.
Filmmaker: New Wave Films also recently released the Bruno Dumont serial P'tit Quinquin. Were they a natural partner for the job? Is it a platform release or a day and date?
Cakarel: We have a long-standing relationship with New Wave, we share their taste and values, so we're delighted to be working with them on such an exciting project.
Filmmaker: Arabian Nights will be available to stream in all territories, but you are only partnering for theatrical in the UK and Ireland. Do you still retain exclusive international SVOD rights? Are you looking into any stateside theatrical partners?
Cakarel: This is a deal for the UK and Ireland only.