Back to selection
NYC Filmmakers Supporting One Another: Ani Simon-Kennedy at IFP Independent Film Week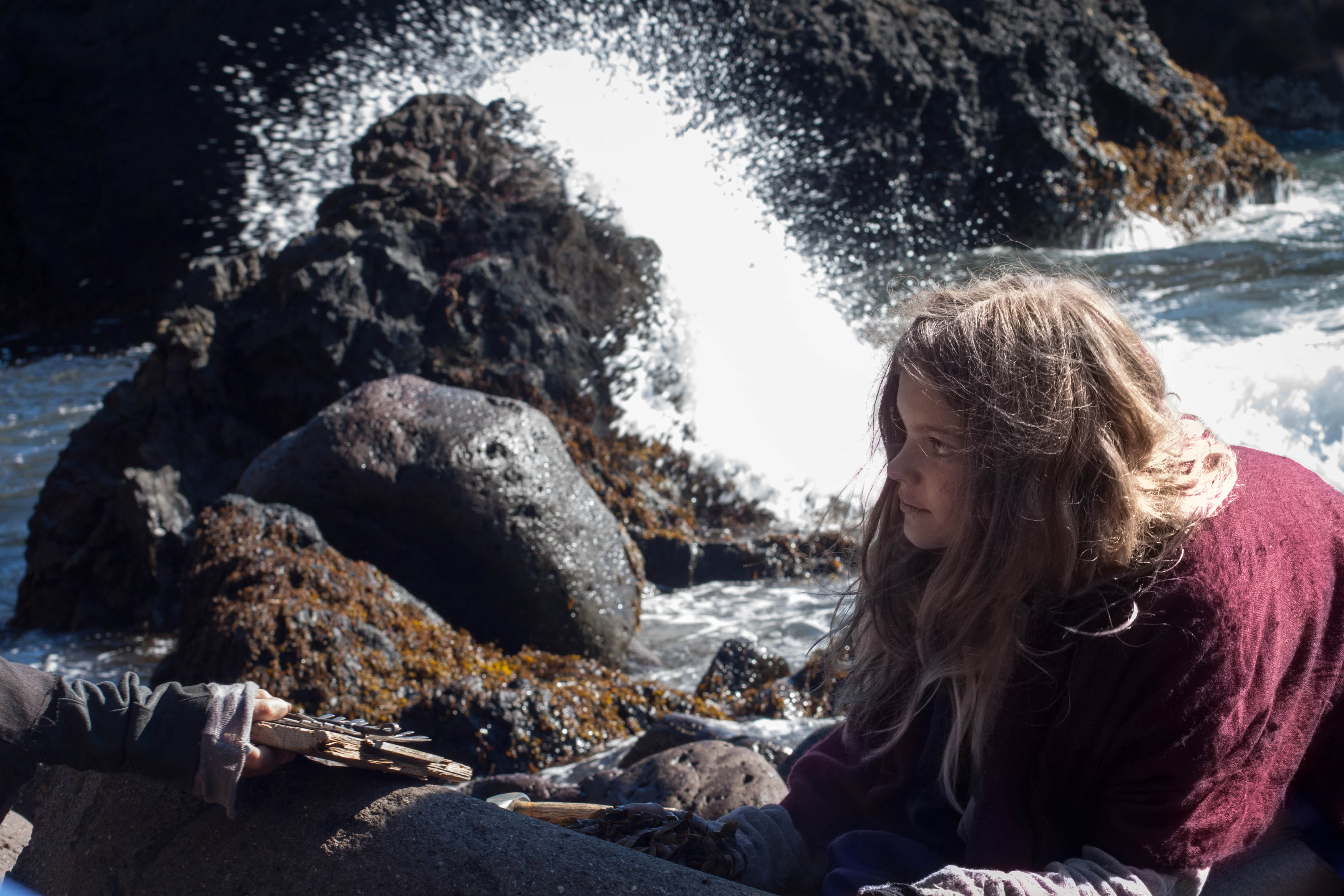 Days of Gray
[As IFP Independent Film Week comes to a close, Ani Simon-Kennedy shares her experience there in this guest post.]
"I think coffee counts as a food group."
As we enter Day 3 of IFP Film Week, talk is of the fuel that keeps us going.  It's been a mad dash from meeting to meeting with my partner-in-crime, Cailin Yatsko, who has the badass title of cinematographer/producer on our next feature film The Short History of the Long Road.
As one of the 25 projects selected for RBC's Emerging Storytellers, ours is in good company and part of the fun of this week has been getting to know our fellow participants. Everyone we've met with so far has been really incredible. The whole format of the week has been both surprising and productive. Industry people choose to meet with you because they've checked out your project profile, so everyone knows what they're getting themselves into. The speed-dating metaphor is apt. You're assigned 30-minute slots, which, given how much there is to exchange, always seem to go by way too fast.
IFP Film Week is coming at an interesting moment in the life of this project. I wrote the first draft of The Short History of the Long Road as my first feature film Days of Gray was nearing the end of its festival life. Our first feature film is a dystopian coming-of-age movie set in a world where language no longer exists. We filmed in Iceland and Hjaltalin, a seven-piece orchestral pop band (think Arcade Fire meets Sigur Ros) performed their original score live during our screenings. We loved showing Days of Gray all around the world as a ciné-concert, where each screening was slightly different, in homage to how silent films used to be shown back in the day.
For this next project, we've taken a new approach but we're still exploring the same theme: what it means to become an adult and choose your tribe. Only this time, the story takes place in the American South and follows Nola, a 16 year-old who has only ever known life on the road, living out of a van with her father Clint. When he suddenly passes away, she has to decide if she wants to keep living this life or get off the road for the very first time.
It's more Wendy and Lucy than Little Miss Sunshine and having our look-book to show during our meetings has really helped set the tone, especially with producers who are looking for their next project. We've been in such awe of the people we've met so far. They are behind some of our favorite films in recent times: Susan Lewis who produced Pariah, Laura Wagner from It Felt Like Love, Darren Dean from Tangerine and the list goes on… One of my favorite things about the independent film community in NYC is how tight-knit it is, and so far (knock on wood) the people we've been connecting with really feel like they're cut from the same cloth as we are.
It's also been amazing seeing how supportive IFP is of female filmmakers. As a member of Film Fatales, a New York-based collective of women directors, it's been awesome coming out to support other members as they get their projects off the ground. Watching Olivia Newman accept the first Durga Entertainment Filmmaker Grant while holding her 5-week-old daughter or listening to Debra Kirschner pitch her hilarious new comedy to a panel of talented industry leaders (including Janet Grillo, whose beautiful film Jack of the Red Hearts will be in theaters in December) really made my heart smile.
Despite the whirlwind, Film Week is coming at a perfect time for us as I finish writing The Short History of the Long Road. The script won the Dernsie Award for Best Screenplay sponsored by Bruce Dern and Geena Davis at the inaugural Bentonville Film Festival and I was one of ten filmmakers selected for the 2015 Cine Qua Non Lab International Screenwriter's Workshop (which every filmmaker needs to apply to – it's seriously life-changing). We've still got a long road ahead of us (pun very much intended) since I head back to Los Angeles on Sunday to finish Film Independent's Screenwriting Lab. But having met at Film Week all of these new potential collaborators to send the script to once it's really, really done is the best kick-off a girl could ask for.