Back to selection
American Movie to Receive Cinema Eye Honors 2016 Legacy Award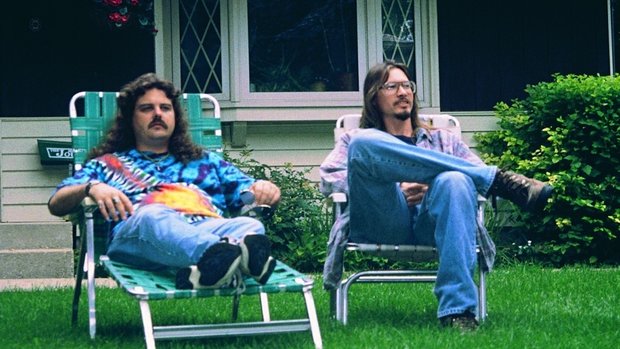 Chris Smith's American Movie
Cinema Eye, the nonfiction film organization behind the annual Cinema Eye Honors, will present the 2016 Legacy Award to American Movie, Chris Smith's 1999 chronicle of an independent filmmaker pursuing his passion project.
Smith will accept the award on behalf of the film at the Cinema Eye Honors Lunch, on Tuesday, January 12, 2016 in Manhattan.
Award-winning documentary filmmaker Steve James (Hoop Dreams, The Interrupters, Life Itself) will serve as host and master of ceremonies for the 2016 Cinema Eye Honors, which will be held Wednesday, January 13, 2016 at the Museum of the Moving Image in Astoria, Queens.
Meanwhile, today marks the second day of voting for Cinema Eye's Audience Choice Prize, where fans can vote for their favorite documentary of the year. This year's nominees include a number of films on the Oscar shortlist, including Alex Gibney's Going Clear: Scientology and the Prison of Belief, Liz Garbus' What Happened Miss Simone? and Michael Moore's Where to Invade Next. You can see the full list of nominees and cast your vote here.
This is the seventh year that Cinema Eye will present a Legacy Award, intended to honor classic films that inspire a new generation of filmmakers and embody the Cinema Eye mission: excellence in creative and artistic achievements in nonfiction films.
Tickets are now on sale at cinemaeyehonors.com for the 2016 Cinema Eye Honors Award Ceremony, which includes a pre-reception hosted at the Museum of the Moving Image by HBO Documentary Films, the Premiere Sponsor of Cinema Eye Week.