Back to selection
Finding The Right Music for Your Film Just Got Personal (Sponsored Post)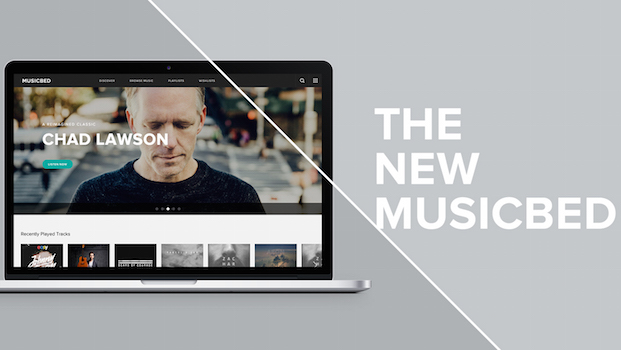 Over the years, Musicbed has become a go-to source for licensable tracks for two simple reasons: they carry nothing but great music, and their library is easy to navigate. With new updates out today, Musicbed has capitalized on their strengths and added a few key conveniences that make them the best and most intuitive music licensing service out there right now.
For readers of Filmmaker, they're offering a 20% discount on your first music license. Use the code FM50 at checkout.
Here are a few Musicbed features, new and old, that set the site apart:
Rapidly Growing Curated Library
It's pretty hard to find a track on Musicbed that you won't want to use in a project. Their curation standards are high (accepting less than 1% of musician applications), so it's surprising how quickly their library continues to grow. This month alone they're adding 100+ new artists and albums, including some recognizable icons from the '50s & '60s eras.
Personalized Recommendations
Musicbed has always been known to have one of the fastest browse experiences, but the new updates have added a new layer of personalization that makes finding those unexpectedly perfect tracks much, much easier. The new site gets smarter the more you use it, and it's the first music licensing site to curate suggestions based on your listens, interests, and purchases. The new Musicbed also allows you to follow artists you like and receive automatic updates whenever they release new albums or tracks. If you're not sure where to start your music search, Musicbed is continually releasing and refining playlists curated by real human music specialists. And if you need a great track fast, you can chat with one of those specialists live on the website and get recommendations based on your specific needs.
Lyrical/Instrumental Discounts
This is new and potentially a big deal for filmmakers who often license both the lyrical and instrumental versions of a track. Musicbed is now offering a 50% discount when you buy both together.
Preloaded Account Balances
In early 2016, they will also be adding the ability to preload a balance into your Musicbed account. That means you no longer have to pry the company credit card out of your boss's hand every time you want to purchase a license. It's a great feature for in-house creative teams.
Musicbed Sessions + Blog
If you spend much time on Musicbed's site, you realize pretty quickly that they're not just about music licensing. They're about film and music as a whole. The Musicbed blog consistently features insightful interviews with influential filmmakers and film portraits of visionary creatives. And they've recently started releasing "Musicbed Sessions," cinematic performances by their artists. Come to Musicbed for the great tracks, stay for the show.
Check them out and use code FM20 to get 20% off your first license.