Back to selection
Tech on The Beach: The FilmGate Interactive Creative Conference 2016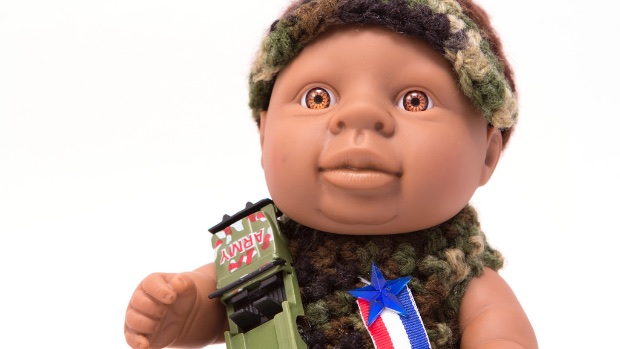 The Story of the Stuff
"Tech Up, Make Stories, Get a Tan" was the accurate tagline of this year's cutting edge FilmGate Interactive Conference (which ironically took place at a '50s-era throwback, the Deauville Beach Resort Miami this past February 20-28). Now in its third year, the event boasts of being "the first conference in the USA to focus solely on interactive and immersive content." While this might conjure up images of gear heads discussing the latest drone technology – and there was indeed a Tech Playground for those so inclined – most events were not only free but, refreshingly, open and quite welcoming to the lay public.
Not to mention diverse and abundant. In addition to the Ver's Tech Playground, one could visit the Fordistas' Virtual Reality Pavilion, participate in a Percolator Pitch Session, check out Interactive Workshops, Interactive Screenings, Interactive Installations – and the list went on. And the truly immersive intrepid could even chow down at an Invasive Species Dinner starring lionfish – a fish which is rapidly destroying Florida's marine life – caught by a local diver/hunter and prepared by a local chef. (The supper also included the berries and veggies of invasive species gathered by a local forager, as well as lionfish-focused films from Kerrin Sheldon and Elaine Sheldon – who also presented a "She Does Live" podcast earlier in the day.)
In fact, for me, there was almost too much to choose during the three days I attended. (The eight-day event hosted a whopping seven VR projects and seven installations, 13 workshops, 20 screenings, and 30 exhibitors at the Tech Playground.) And while panels such as Interactive Documentaries X Digital Journalism – moderated by MIT Open DocLab director Sarah Wolozin – were highly informative, I found myself mostly preferring to, say, actively engage with immersive journalism itself rather than to passively listen to any discussions. Fortunately for me there was One Dark Night, Nonny de la Peña's latest Oculus Rift project available daily in the VR Pavilion.
Culled from 911 calls, trial testimony, and architectural renderings of the condo complex where Trayvon Martin was killed in cold blood by neighborhood watch volunteer George Zimmerman, One Dark Night is a touchingly restrained reenactment of the evening on which the unarmed Martin was gunned down. The piece is shocking for its utter lack of sensationalism. Rather than force us to witness the confrontation in all its horror, de la Peña instead coldly focuses on the external environment, transporting us to forlorn suburban streets, or inside a nervous neighbor's kitchen (Van Gogh print hanging on a nearby wall). This virtual ecosystem also includes a Zimmerman avatar speaking quietly on the phone with police as he sits in his car racially profiling Martin, and skittish eyewitnesses peeking out windows while relaying information to emergency dispatchers – all elements that add up to a surprisingly relative calmness encompassing the entire tragic event. Which is precisely what makes One Dark Night all the more chilling.
Also in the Pavilion – and as light and enjoyable as One Dark Night is weighty and important – was Nick Hardeman's The Bermuda Tapes (now available for download on iTunes), an interactive album app viewable via iPad that takes us on a trip back in time to Bermuda, June 1980. That was where and when John Lennon, heard here in the early demo recordings he made after arriving in the midst of a mid-Atlantic storm, became inspired to create what would ultimately be his musical swan song, "Double Fantasy: A Heart Play." Ingeniously, Hardeman's piece simultaneously serves as a whimsically animated journey to a paradise island, an oral rock history lesson, and an artistic endeavor in itself.
Another interactive project notable for its aural element was (Dis)Locate: A Participatory Slow Installation. Birthed from the conference's Sound for the New Media Frontier workshop presented by sound designer Billy Wirasnik, the piece is also a showcase for the classically trained musician's SLO ("See. Listen. Observe") production venture, which aims to make observational films with natural sound both visually and aurally cinematic. The resulting piece featured meditative images and found sounds captured by the workshop participants as they interacted with the city – which we as visitors could in turn interact with in the darkened room. With the flick of a knob we could rearrange, fast-forward or rewind, projecting our own desired tales of Miami onto the hotel wall.
And right down the hall from the Sound for the New Media Frontier project was a striking feat of cinematography titled The Helheim Experience. Nasreen Alkhateeb's NASA-sponsored installation, projected throughout the room, was filmed from the agency's c130 during last year's Operation IceBridge expedition. It's both a breathtaking and oddly relaxing look at a vast Greenland expanse (near Helheim Glacier) that feels as foreign as a trip to the moon.
Back on earth there were several interactive screenings that proved equally entrancing. WEI OR DIE: The Hell of French Hazing, both an American premiere and the ultimate winner of FilmGate's Best Interactive Narrative prize, probed the fictional death of a business school student during a traditional hazing initiation (known as a "wei"). Created by French filmmakers Simon Bouisson and Olivier Demangel, the detective story begins with horrified students discovering the body of a classmate drowned in a lake – and ends with what really happened. Though what happens in between is up to us.
At the screening I attended director Demangel served as a sort of DJ, "sampling" the different clips denoted by icons in order to create a tale from multiple POVs. (The icons ingeniously represented the characters' iPhones, video cameras, GoPros, etc. – 11 cameras in all – that the fictional police had confiscated.) He was even able to seamlessly switch back and forth between characters within the various timelines. Of course, theoretically, we participants could go online and do the same in the isolated comfort of our own devices, yet WEI OR DIE is one of those smart web-based pieces that work equally well, if not better, with a crowd. (The hypnotic house music, playing throughout the nonstop-partying footage, even intensified the feeling of being guided by a deft MC at a rave.) Indeed, WEI OR DIE should serve as an inspiration to other artists from diverse backgrounds. Mixmasters spinning narrative films along with their records? Sounds like a PS1 event in the making to me.
Finally, there was my biggest find of the fest, The Story of the Stuff, Ashley Maynor's interactive screening that delved into the fascination America (and a few other western countries) has with temporary memorials. Maynor, a native Tennessean who introduced herself as a "librarian by day, filmmaker by night" – accompanied by a sparkling graphic of Tennessee's own Dolly Parton – is an engaging speaker who possesses a remarkably upbeat personality given the story behind The Story of the Stuff.
Maynor's exploration of our need to make the outpouring of grief concrete began from personal experience – she was on campus during the Virginia Tech shooting and lost several colleagues and students that day. When Sandy Hook happened five years later she noticed a pattern. Not just of crazed lone gunmen stalking educational havens, but with our collective response to mass tragedy. Thus, she decided to follow the trail, starting with the "500,000 cards and letters, nine semi-trucks of paper snowflakes, 65,000 teddy bears" and more that was sent to Newtown, Connecticut soon after the shooting. She wanted to know what exactly happened to all these items. Who catalogued them? And who sends all this stuff and why?
Interestingly, what originated as an investigation into grief became Maynor's own poignant obsession with our particular cultural obsession. (One section of the site, titled "A Timeline of Stuff: Key Moments in the History of Temporary Memorials," begins with the Vietnam Veteran's Memorial, takes us right through to Princess Diana's death, and on to the Charleston Church Shooting. As of this writing, at least.) The screening was even complemented with an installation, giving us an up close and personal look at some of this unusual stuff – such as the many origami cranes related to the Japanese legend that anyone who folds a thousand paper cranes will be granted a wish.
And while The Story of the Stuff can be viewed online for free, Maynor was quick to stress that she also ensured that the website is easily accessible to people from all walks of life (including those with disabilities) – and not just to the "digital elite" with high-speed internet. At heart The Story of the Stuff is a thrillingly populist project, and one that serves as a living document of remembrance in the wake of incomprehensible death.