Back to selection
Sundance's Missy Laney Joins BitTorrent to Collaborate with Filmmakers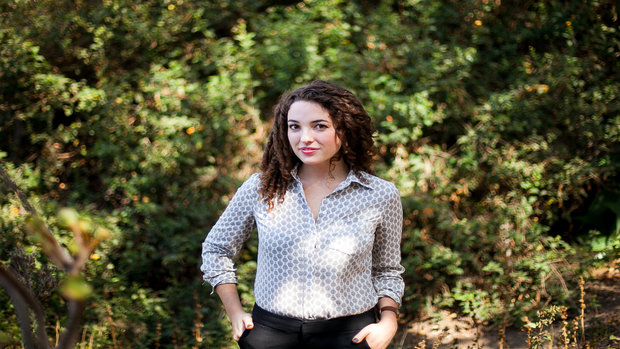 Missy Laney
Last week, BitTorrent announced that it had hired Missy Laney as the company's new Director of Creative Initiatives. Laney, who has spent years at the Sundance Institute as the Manager of their Artist Services Program, will focus on collaborating with filmmakers to build sustainable distribution strategies and guide platform development for creators.
While at Sundance, Laney led their creative funding initiative with Kickstarter and oversaw digital and direct-to-fan distribution efforts. During that time, Laney guided over 250 filmmakers through successful crowdfunding campaigns, including Sean and Andrea Fine's Oscar Award-winning Innocente, Adam Nimoy's documentary For the Love Of Spock, and David Alvarado and Jason Sussberg's Untitled Bill Nye Documentary.
Though for some people BitTorrent is synonymous with piracy, the company has been trying to distance itself from its past stigma and align itself with creators. Since 2011, BitTorrent has collaborated with artists, inventors, studios, labels and distributors on BitTorrent Bundle, a file format that embeds digital storefronts inside downloads. BitTorrent has partnered with high-profile filmmakers and distributors of documentaries such as The Act of Killing and The Crash Reel on BitTorrent bundles. In her new role at BitTorrent, Laney will continue to work on direct-to-fan distribution. Filmmaker recently reached out to her to learn more about her new position and her goals at BitTorrent.
Filmmaker: How did you get connected with BitTorrent and what drew you to the company?

Laney: In 2014 at SXSW, I met the BitTorrent Bundle team at the Driskill bar. The details are fuzzy but I remember making the mental note that these folks were up to some important work. That May, Sundance Institute invited BitTorrent's Straith Schreder to join a panel at our #ArtistServices Austin Workshop, where she and Tim League talked about The Act of Killing Bundle, which was downloaded by over 3.5 million fans. The demonstrated power of the BitTorrent Bundle is real and impressive and the Sundance filmmakers totally got it.
More than 200 million users are actively seeking fresh content. Unlike other "household" distribution platforms, BitTorrent Bundle created a one-of-a-kind ecosystem where creators retain their rights, keep the lion's share of the generate revenue (90/10 split), and own 100% of their customer data.  These Workshops kicked off an emerging relationship between BitTorrent and Sundance and Straith continued to join #ArtistServices across the country.
Filmmaker: How will your experience at Sundance help you in your new position?

Laney: Sundance Institute has always stood for artist sustainability since it was founded in 1981, and at the core of its mission is to connect audiences with independent films. Under the leadership of Keri Putnam, and working with Chris Horton and Joe Beyer, the #ArtistServices Initiative became the support program to foster and guide filmmakers willing to challenge the norm when it came to distributing their work and making that special audience/artist connection.
I was lucky enough to work with some of the "direct-to-fan'"pioneers such as Lisanne Pajot and James Swirsky (Indie Game: The Movie), Heidi Ewing and Rachel Grady (DETROPIA), and Shane Carruth (Upstream Color) and then evolve the strategy with the next wave of filmmakers such as Madeleine Olnek (Codependent Lesbian Space Aliens Seek Same, Foxy Merkins), Charles Poekel (Christmas, Again), and Bill and Turner Ross (Western).  In my time at the Institute, the #AS program supported the release of over 150 independent feature films, each one with a customized creative distribution strategy helped shape and evolve my view of the ever-changing distribution landscape.
Filmmaker: What exactly will you be doing at BitTorrent? I'm guessing you'll be reaching out to the film community and educating them about the options available via the BitTorrent bundle. Is that the case?

Laney: I'll continue to champion the work of independent creators and probably will for the rest of my career. As BitTorrent's Director of Creative Initiatives, I'm going to be collaborating directly with the creator community to actually build impactful, sustainable products and features as part of the Bundle platform.
We have some very exciting initiatives upcoming later this year to support filmmakers and foster film fans in a myriad of ways.  All I can say now is, stay tuned.
Filmmaker: For some people, BitTorrent is synonymous with piracy (even though I know that's not the case). Is part of your job going to be explaining that BitTorrent is not pro-piracy?

Laney: I believe the general public's baseline understanding of BitTorrent is evolving. BitTorrent, of course, has no affiliation with piracy and do not support it. BitTorrent is a technology that's core to the Internet as we know it. Facebook, Twitter, and Amazon use BitTorrent to deliver content. And if you're a fan of indie music or films, you've probably heard of BitTorrent partnering with music labels or film companies (and if you haven't, where have you been? Madonna and Oscar Award-winning filmmakers are using it!).
My job will be be driving awareness of the talented creators using BitTorrent, and the way in which the platform can add meaningful value to digital distribution strategies. Part of this is public education. But the bigger piece is innovation: how do we, together with artists, build a sustainable ecosystem for creativity?
Filmmaker: What are you most excited about in the new role?

Laney: To me, what sets BitTorrent Bundle apart from other direct to fan platforms is the audience of 200 million. And when it comes to distribution, we all know it isn't about reaching largest audience, it is about reaching the right audience. Indie-loving, alternative-seeking, underground cool kids. And that is basically the makeup of the BitTorrent user base.
And yes, there are many ways to reach and build your audience and we all know that kid-cousin who has millions of subscribers on YouTube. The technology has evolved, reducing what was once a common barrier to reach your audience. Companies like Kickstarter, Tugg, and Quiver Digital have all played a huge role in empowering the indie content creator to access their audience.
But the audience behaviors and business models are changing. It is getting harder by the day for artists to have sustainable careers and for audiences to discover new content.  The independent ecosystem needs to evolve where investors are being paid, creators are being paid, and audiences are being rewarded with an engaging experience. We need to get to a place where "artist" doesn't mean poor.
What if BitTorrent could change that? With the brilliant technologists and massive indie fanbase, BitTorrent is poised to lead the next round of innovation and I'm excited to be on the literal cutting edge.