Back to selection
Five Questions for Stephen Elliott about The Rumpus Lo-Fi Film Festival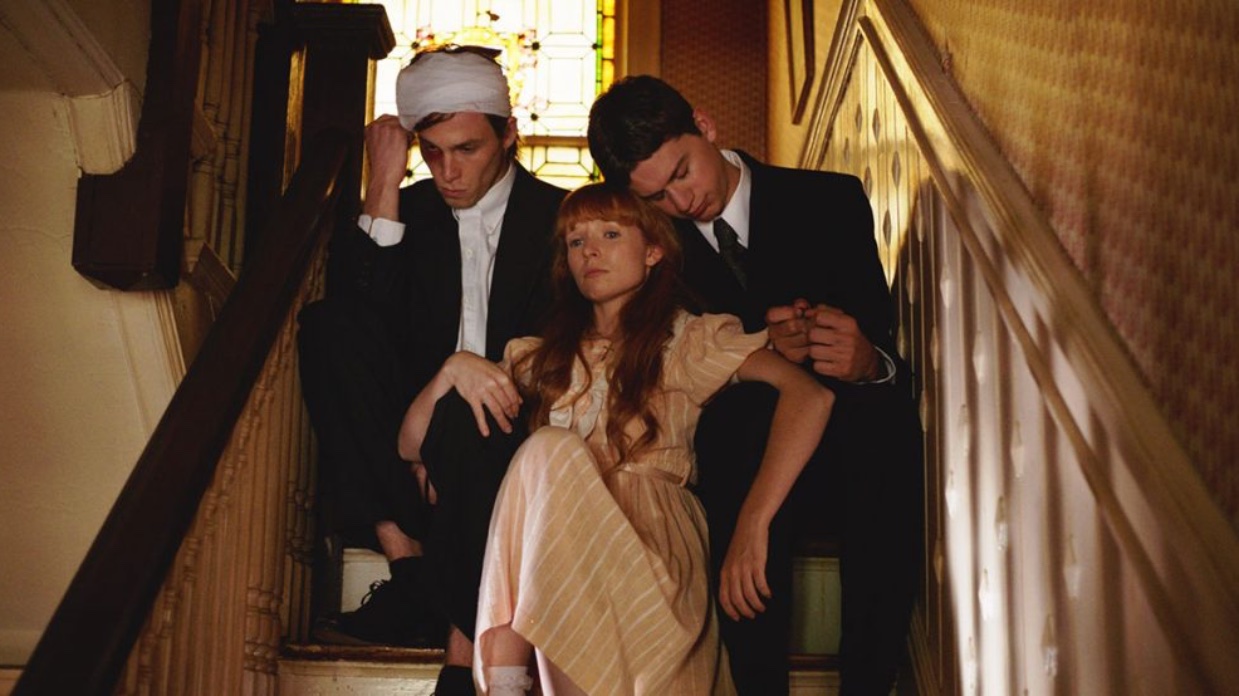 Creedmoria
The debut edition of The Rumpus Lo-Fi Film Festival unspools this coming Saturday, July 30, at the Brewery Arts Complex in Los Angeles. Encompassing four features and two panels, the one-day event is, according to author, filmmaker and The Rumpus founder Stephen Elliott, an extension of the literary site's personality and ethos into the film festival world as well as a kind of a DIY battle cry. Frustrated by the festival rejection notices he was receiving for his third feature, After Adderall, Elliot surveyed other filmmakers about their festival submission experiences. He published the results in a much-debated blog post alongside an announcement that he was creating a festival for not only his film but others that skated below the horizon lines of independent film's A-list premiere spots. (Read Paula Bernstein's interview with Elliott about the article here.)
Screening at the festival are Russell Brown's holiday-themed, social media satire, Search Engines; Michelle Ehlen's kinky, poly relationship comedy, S&M Sally; Alicia Slimmer's heartfelt '80s pop romance, Creedmoria; and, finally, Elliott's After Adderall, a meta-deadpan comedy starring Elliott playing himself in a story about the personal dramas and philosophical questions resulting from having his acclaimed memoir, The Adderall Diaries, produced for the movies by James Franco. (The latter film's lo-fi bona fides include a $10,000 budget and no releases or contracts used for any of the participants, which makes an event like the Lo-Fi Film Festival one of the only places the public can actually see the film.) The two panels consist of one on the inner workings of film festivals with Josh Mandel (programmer Narrative Features, Slamdance), Leslee Scallon (co-founder Dances With Films), Frances Levy-Vine (programmer Moonfaze Feminist Film Festival); and one on book-to-film adaptation with Janet Fitch (White Oleander, Paint It Black), Jerry Stahl (Permanent Midnight), Evan Wright (Generation Kill), Elliott (The Adderall Diaries) and Anthony Swofford (Jarhead).
We asked Elliott five questions about his festival's origin story, his favorite festival and the differences between making a movie and writing a book.
Filmmaker: Tell us about the origins of The Rumpus Lo-Fi Film Festival. You've written about the frustrations of seeing After Adderall rejected from other festivals as a motivating factor for launching your own. But what else are you trying to do with the festival? What other missions does it serve?
Elliott: I started writing about film festivals just out of curiosity. I figured we had done something wrong with our movie, and I just wanted to understand them. I interviewed over 150 filmmakers whose movies had played at a variety of film festivals. I started keeping statistics on their experiences and what I found, over and over again, is that the movies that played at film festivals almost never paid a submission fee. The notable exceptions among major festivals were the movies that played at Slamdance, Dances With Films and Cinequest.
The submission fees for some of these festivals were insane. Places like Chicago charging $100, $200 for late submissions. But people paying submission fees weren't getting in. I wanted to show that you didn't need to swindle filmmakers to have a good film festival.
I invited movies I came across while researching my film festival article. In particular Creedmoria. A movie that always paid submission fees for festivals and got into some really difficult festivals, including both Dances With Films and Cinequest, winning audience awards at both. By this point I knew that what Creedmoria had accomplished was way more impressive than premiering at Sundance, but Creedmoria was made by filmmakers without connections. They never had a chance at getting into Sundance or TriBeca. I also wanted to highlight edgier movies that didn't get to play mainstream festivals, but deserved to, like S&M Sally. Here's the article I wrote about film festivals. It's the most heavily researched thing I've ever written. I was really shocked by what I found.
Filmmaker: What kind of synergy exists between The Rumpus and the festival and, more broadly, the literature community and the film community? Are there things you've learned by running a literary site that are proving helpful when launching this festival?
Elliott: Well, The Rumpus is really a community. Originally I thought it was a magazine but it's really much more than that. So that gives us a base for getting the word out about the festival. It's also similar in that The Rumpus is a very DIY operation. I started the site with $2,000. I didn't take loans or have any funding. We started the film festival with a similar amount of money.
There is definitely a more literary focus on the festival than most fests. There's a panel of authors whose books have been made into movies featuring Jerry Stahl, Janet Fitch, Evan Wright and Anthony Swofford. And it's the world premiere of After Adderall, a movie about James Franco making a movie from my memoir The Adderall Diaries. If we do the festival again next year, and I think we will, we'll definitely continue that focus on the intersection of film and literature.
Filmmaker: What's the best film festival experience you've personally had, and has it informed anything you're doing at the Lo-Fi Film Festival?
Elliott: Probably Slamdance. Everything about Slamdance is authentic. You know every film got into that festival honestly. And the movies are consistently better than the movies playing up the road at Sundance.
Filmmaker: Is there a curatorial philosophy or sensibility that unites the films you've chosen? Why these particular films?
Elliott: Like on The Rumpus I wanted to highlight movies that weren't appreciated. They're all very low budget. Basically grit, a camera and a sound guy. Also, they're queer. Two of the filmmakers (out of four) are gay. Two are women. Try to find a festival where half of the movies were made by women. The movies are edgy, but very accessible. There's definitely a particular aesthetic that fans of The Rumpus will recognize.
Filmmaker: Having made three films, and as you're about to premiere After Adderall, what are you thoughts about being a film director as opposed to being a writer? Of course, in your case the two are intertwined, but what's surprised you about the differences between these two types of art making and the business and culture surrounding each?
Elliott: It's really different. First off, you have to raise the money to make a movie. If you write a book, and it's good someone will publish it. It might not be a best seller, you might not get a big advance, but it will generally find its audience. That's much harder with movies. It's hard to get the word out. And you're limited by finances. My first movie cost $750,000. My third movie, After Adderall, cost $10,000. The cheaper the movie the more it approximates literature.
What I love most about filmmaking is the collaborative nature. All the great, creative people that come together to make a movie. What I love about writing is the exact opposite. You can write a book sitting alone in your cave.
But on some other level they're exactly the same. Writing a book and making a movie both take about two years. And about the same amount of effort. You end up with a single, huge creative project. And sometimes you look at it and say, "Why did I do that?"