Back to selection
Redford Center Grants Program Backs Features with Environmental Bent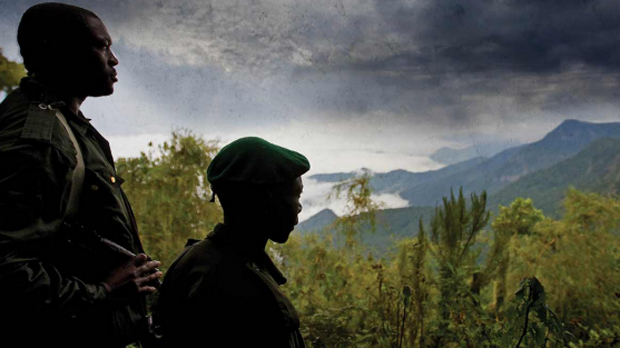 Virunga
Last month, The Redford Center announced the launch of Redford Center Grants, a grant program aimed at supporting the production of films that seek to raise global awareness of environmental issues.
Funded by The New York Community Trust, The Redford Center Grants program will support filmmakers with feature-length projects that are in early stages of development and that are focused on driving awareness, education and action on environmental topics. Though there is no specification that the films must be non-fiction, on the list of Films We Love, The Redford Center highlights documentaries such as Super Size Me, Gasland, Virunga, The Cove, and others.
"New ideas and information must become stories that touch the human heart in order to change things," said Jamie Redford, Co-Founder of The Redford Center. "It's in these early stages of the filmmaking process when funds are often most difficult to secure, and when these teams of storytellers can benefit most from mentorship, story support, and making the right connections."
Five filmmaking teams will be chosen to participate in the pilot program in which each team will receive:
A $15,000 development grant to produce a written film treatment and a short proof-of-concept film over a 3-month timeframe
Mentorship from issue experts and industry leaders to refine project narratives and impact goals
A GoPro Hero 4 Black camera to support filmmaking
Film distribution as part of The Redford Center Grants programs' series of shorts
A travel and lodging grant to attend a Story Development Summit at the Sundance Mountain Resort
An opportunity to be considered for co-production with The Redford Center, and/or to receive an additional production grant
"Some of the most moving and inspirational environmental stories are the ones that highlight what people are doing every day to ensure the health of our planet for generations to come," said Robert Redford, co-founder of The Redford Center. "I'm pleased that Redford Center Grants will enable us to support the development of films that showcase solutions and demonstrate what's possible."
The Redford Center will be accepting inaugural submissions until 5:00 PM PDT on Wednesday, August 10, 2016. Applications are free. Find out more and apply here.