Back to selection
"Shorter is Better": Sundance Programmer Mike Plante Offers Advice on Short Film Strategy at the Sundance NEXT Festival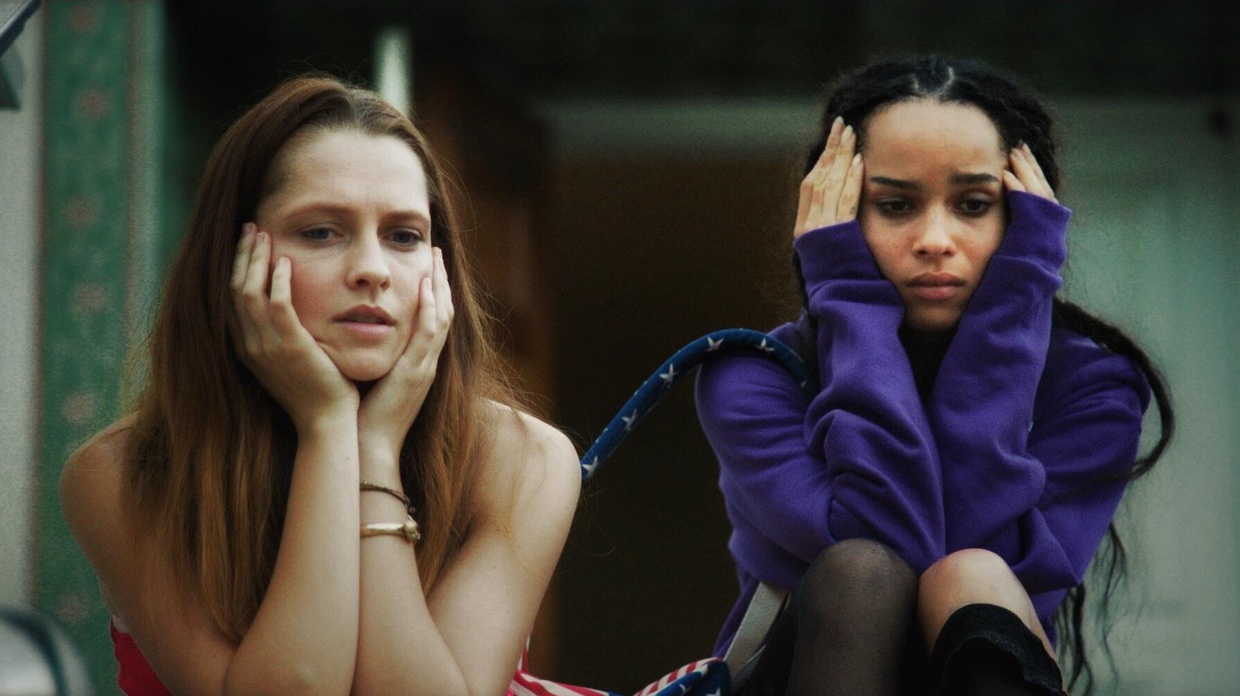 Frankie Shaw's Too Legit
A calling card to showcase proficiency and ambition, a vehicle to find resources for a larger project, or simply the most appropriate, or simply cost effective, way to tell a story, short films continue to be crucial for the development and discovery of emerging storytellers. The lack of access to more substantial budgets and the relative democratization of the medium via new technologies are major reasons why filmmakers continue to rely on short form narratives to fine-tune their craft at a lower risk.
Today, festivals are receiving more and more short film submissions, making standing out from the pack increasingly important and difficult. Earlier this month, during the Sundance NEXT Fest at the Ace Hotel in Downtown Los Angeles, Senior Short Film Programmer for the Sundance Film Festival, Mike Plante, conducted a two-part master class breaking down the construction of the seven different short film programs at the festival and offering advice on how filmmakers can use festivals as a tool for their success.
Plante, who has been working in the festival world since 1993 and for Sundance since 2001, opened the conversation by providing harsh numbers that prove how coveted a spot in the Sundance program really is. Of the 8,700 short film submissions they receive each year, about 70 of those films will play at the festival. With no first-round screeners for shorts, every single submission is seen by at lest one of the ten programmers working with Plante. "If you want to be rich and famous you gotta get out of film," Plante said. "There are so many easier, quicker ways to do it." He went on to remark about many filmmakers' misguided Sundance expectations, "A lot of people don't really know what we do; they treat us more like an agency."
With only about 90 minutes per shorts block, the Sundance selection process is an arduous debate about what films create a diverse experience while still forming a cohesive program. There are shorts that function as openers because of their content or approach, and there are others, which, due to their production value or difficult subject matter, are better programmed as "anchors," because they can't be followed by anything else. Out of the seven programs, four are comprised of a variety of shorts in all genres and mediums, while the other three focus on specific niches: animation, documentary, and genre (Midnight shorts). A handful of shorts are screened before a feature as long as they pair well with the longer piece and are shorter than 10 minutes.
Shorter is better, Plante assured, because a film that's less than ten minutes has double the chances of being programmed; however, he confirmed the average length of the shorts submitted to Sundance is 12 minutes. Anything that goes over 15 minutes must be especially impressive in order to beat out other films that could play in that time. For Plante the problem with many longer short films is that "you start introducing plot points, characters, and a feeling like you are watching a feature… and then you gotta end the film. Almost always something about the plot is unfulfilled, or something about the characters is starting to grow, and then the film ends. Don't try to do a mini feature. Nobody got their feature made or got an agent because [someone said], 'Oh I can see everything in your feature in a 10-minute film.' That never happens. What happens is: 'You made a good short, what else do you have because we really like this 10-minute film?'"
On the other hand, Plante and his team are more receptive to longer documentary shorts. "We do often show documentaries that are 15 minutes or longer, and it's almost purely because of the weight of a true story. [Long documentary shorts can be] more fulfilling. You can tell a complete story arc in a documentary inside 20 minutes, unlike a narrative film. It's just a different type of film language."
At Sundance, there is no premiere requirement for shorts. Films can play at other festivals and even be available online prior to being submitted to Sundance, with that prior exposure not affecting their chances of being selected. As for cover letters from filmmakers, Plante said he doesn't read the ones accompanying films submitted through Withoutabox. However, he believes that programmers at regional festivals that don't receive such a large number of submissions might, using information submitted in such supplementary materials to make a decision in case two shorts are too much alike. In terms of deadlines, Sundance doesn't differentiate between those submitted early and those that wait till the last minute, but early bird deadlines save filmmakers money.
Given that filmmakers can self-distribute their work online and act as their own publicists on social media, what is the role of film festivals, particularly for short films? As Plante explains, festivals provide screenings in theaters with large audiences, and they help raise awareness. "If you put your short online the good news is many people can watch it," he said. But, "the real news is that ten people will watch it — even if you are the hottest thing. There is just so much stuff online. Putting something online just isn't enough. Putting something online and being part of a festival, or having a bunch of festival laurels, does help get [a short] seen."
Beyond these intrinsic benefits, Sundance also offers filmmakers whose short is accepted $500 to help with travel expenses, and it provides staff to help them navigate the festival and press opportunities. And if a film is not selected, but made an impression with programmers, that filmmaker might be among the 100 or so that receive a letter expressing the festival's interest in seeing what they create in the future.
But Sundance is not the only path for a short filmmaker, acknowledges Plante. Filmmakers have become successful without Sundance's support or with their support after submitting multiple films. According to Plante, Pete's Dragon director David Lowery was rejected on nine occasions: a feature, shorts, and even screenplays for the Sundance Lab. Other promising alternative festivals include the Clemont-Ferrand Shorts Film Festival in France, which screens 400 shorts and offers cash prizes. "[Submit] to any festival that shows work similar to what you are making. If you made a short that's very Jeunet and Caro, if it feels like Delicatessen or The City of Lost Children, find where those features played. When they made Delicatessen nobody knew who they were so what festivals played them?"
Near the end of his solo presentation Plante addressed perennial questions over whether Sundance programmers watch all of the films submitted and if certain seasoned filmmakers have preference over new voices, "You love your film a lot, and when it doesn't get into a lot of festivals you start finding reasons why it didn't get in," Plante said. "I think these myths get perpetuated because it fucking sucks when you worked so hard on something and it doesn't show at big festivals." Plante, a filmmaker himself, has also submitted his works to a number of major film festivals and has often been rejected, despite his inside knowledge and contacts.
One of the components of NEXT Fest 2016 was a program titled, "Downtown and Dirty Shorts," which showcased five comedic bite-size works from the most recent festival in Park City and which was hosted by comedian an actor Nick Kroll. The selection included Jim Cummings' Sundance Jury Prize winner Thunder Road and Frankie Shaw's Too Legit, as well as Andrew Laurich's A Reasonable Request, Calvin Reeder's The Procedure, and Bridey Elliott's Affections. Following the screening Cummings and Shaw joined Plante for the second half of the master class to discuss the specific hurdles they overcame to create a Sundance-worthy short film.
"I have this eagerness in me to impress people, so I'm always making shorter stuff to make people laugh or make people cry," said Cummings. "[Making a] feature is a different ballpark because you have to get a lot more money to make them, and you have to ensure that it's going to make at least that amount of money back." Thunder Road, about a police officer who sings a Bruce Springsteen song at his mother's funeral, was written during Cummings's commute to work using his phone's voice memo app. Short in six days by his friend Drew Daniels, the single-take short, in which he also stars, earned him deserved attention at the festival that then developed into getting representation from William Morris as an actor, writer, and director.
Thunder Road has garnered a lot of attention because of the long time it took to clear its use of the eponymous Springsteen song. "The song is integral to the movie, and I always knew it had to be that song," Cummings said. "I didn't think that it was going to be an issue. I just shot it not thinking at all. It was just this weird play that I happened to be recording. Then it got into Sundance and I was like, 'Oh, we might not be able to put it online.' And then it won Sundance and I thought, 'Now we are really not going to be able to put it online.' That was heartbreaking. I can't really say too much else, all I can say is that I'm extremely happy that it's on Vimeo now." Cummings recently finished a series for Full Screen consisting of six more one-shot films.
Working on a satire about the dialogue surrounding sexual assault in contemporary society, the making of Shaw's Too Legit road to production wasn't as straightforward as Cummings's. "I went to a lot of film financers who do lots of good advocacy work with documentaries, and they wouldn't touch the script," she said. "They all read it and were like, 'Sorry this is too dangerous for us to support.' They didn't want to be associated with something that could be [seen as] making fun of assault, even though that's obviously not my intention." Too Legit confronts the stigma and pressures placed on female sexual assault victims, but it does so with an underlying comedic tone that is as uncomfortably humorous as it is thought provoking.
"All it really took was one producer who really got it and believed in it," said Shaw, referring to Elizabeth Destro. Once she was on board other companies joined the venture. "We had 24 pages that we shot in less than three days. We had nine or ten locations. It was crazy. None of us had done much prep." Having Zoe Kravitz and Teresa Palmer as leads, Shaw embarked on a mission to tackle this issue through a fictional world in which the bizarre and offensive ideas held as true by some segments of the population are taken as fact. "In my lifetime I've gained consciousness to prejudice and the marginalization of women that I wasn't even [previously] aware of as a woman," she added. Shaw, whose short films have been recognized across numerous festivals, admits that because she had had another short play at Sundance the year before more people felt compelled to help her. In an industry that's so fickle and unpredictable, a stamp of approval from Sundance goes a long way.