Back to selection
IFP Film Week: Lance Weiler on His Emergent Creative Process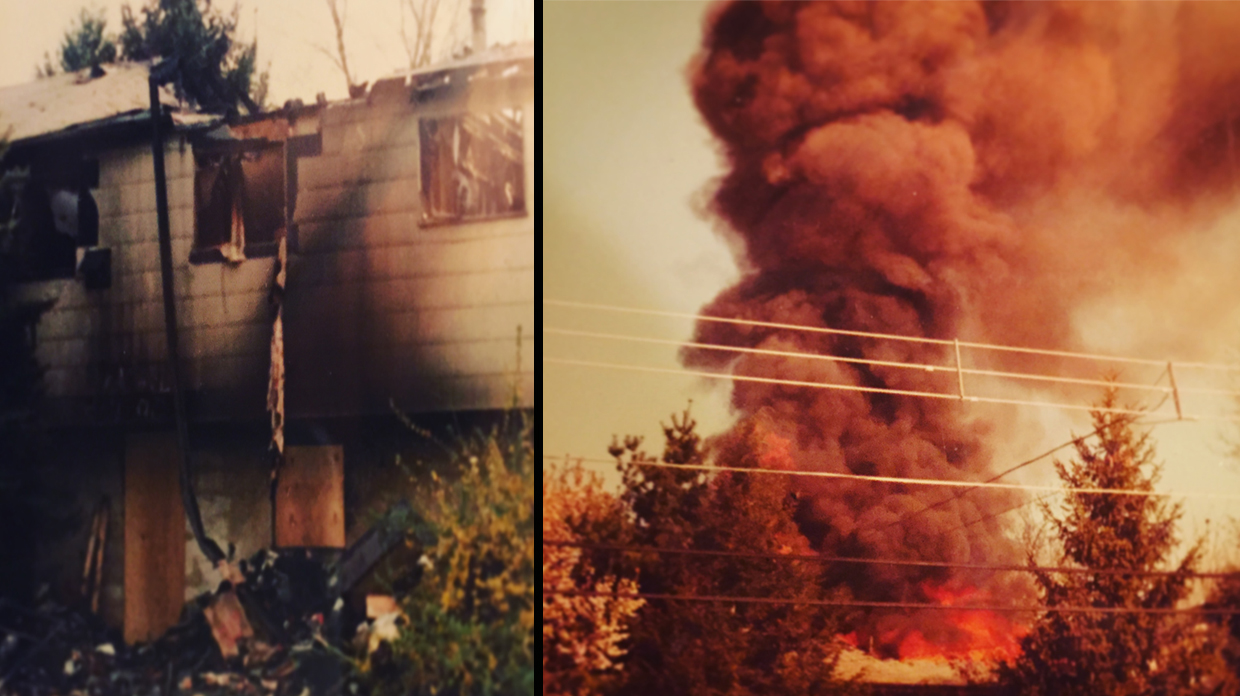 Lance Weiler's Where There's Smoke
In 1983, Lance Weiler's van burst into flames during a family vacation. Eleven months later his house burnt to the ground. His latest project, "Where There's Smoke," mixes theater, film, gaming, and emergent technology story in an attempt to uncover the truth about those two incidents.
On Sunday, September 18 as part of the IFP Film Week's Screen Forward Conference, Weiler will discuss the creative process behind the immersive storytelling project and present hands-on opportunities for participants to experiment.
Weiler has been the creative force behind some of the most innovative projects in the new immersive storytelling space. An alumni of the Sundance Screenwriters Lab, Weiler is also the director of the Columbia University Digital Storytelling Lab. His recent collaboration with David Cronenberg, TIFF and the CFC Media Lab entitled Body/Mind/Change, is traveling the world for the next four years.
In advance of IFP Film Week, Filmmaker reached out to Weiler to get a preview of "Where There's Smoke" and what he's got planned for Sunday's session.
Filmmaker: Can you talk a little bit about the inception of "Where There's Smoke"?
Weiler: This project is something that I've been working on for quite some time and trying to find the right vehicle to tell it. I grew up in a firefighting household, in a firefighting culture. My dad was a volunteer firefighter for about 26 years and an amateur photographer. He taught me photography and he also would take pictures of things in all different stages of burning. We had scanners in the house. He would hear radio calls and go out and shoot slides of blazes. He also helped and did some after-the-fact documentation of fires.
"Where There's Smoke" is about memory. It's a very complex story, which, in some ways, is a strange sort of homage to my father. My dad introduced me to pulp and noir and has been in a couple of my films and we've collaborated at different times, so this story is really looking at our relationship. It goes back to two real moments in my life: my van burst into flames while we were on vacation in 1983 and then 11 months later, my house burnt to the ground. It looks at these two inidents to see if there's any potential connection between them and in doing so, starts to dig up all this really wild stuff that I never knew about my family, that I never knew about my father. Out of it comes this very interesting balance and challenge in terms of how I tell that story.
Filmmaker: So how did you determine the best way to tell the story? Or is that still emerging?
Weiler: It's a rich world that I'm looking at. And I'm almost storytelling-agnostic. I don't have one particular form that I work in. I'll do immersive-based things. I'll do participatory things like Sherlock Holmes & the Internet of Things where there is no story and we shape the story together, to this notion of "How do I convey and share what the story is at the same time that I'm finding what the story is?" For me, it's an emergent creative process. I think what's fascinating about it is it's allowing me to challenge the notion of how I think about story. It's like what Godard said: "A story should have a beginning, a middle and an end, but not necessarily in that order."
I'm fascinated by the idea of building worlds and thinking "What does a potential world look like?" In the case of this project, I've been working on an immersive theater piece around it. I've been working on a graphic novel that comes out of it and I have a feature-based script that I've worked on too. It started as a feature script, and then I realized there was a lot more there in terms of serialization. It mixes fact and fiction in some interesting ways and the fact of it is really wild to begin with, but then I build on it with some of the fiction.
Filmmaker: What will participants experience on Sunday?
Weiler: On Sunday, I will be pulling from a repository of a whole bunch of images that my father has shot. I'll be weaving in these fragmented narratives and telling pieces of different parts of the story and then I'll have a participatory layer where people will be able to engage and be part of that process. The immersive theater piece — at least how it works currently — is that you come into a place that's totally destroyed. You can tell there's been some sort of a blaze and there's a series of objects that are in the space in various states of decay. There might be a teddy bear that's soaking wet and singed, so you can tell it's some kind of a stuffed animal, but not what kind. There might be a record that's melted so you can't really see what the name of the band is. There will be an assortment of these various objects that will either be water-logged, charred, melted, or in various states of decay. When you interact with them, it's almost like you're going through the rubble, sort of like when I went through my house after it burned down and you're trying to see what's left. You're trying to see what parts of your life still exist and this element in the immersive theater piece, as you find these pieces, they'll start to glow in subtle ways.
There's this idea that every time these things are found or come near each other, the room has projection mapping and the whole narrative changes, the space changes, the stories are kind of released by a discovery by the actual audience, as though you're moving through a space and uncovering and exploring that space. It's kind of like going back through your own memories and the recesses of your own mind and unlocking things. Memory shifts with time. There's a narrative that comes out of it. This project is really trying to figure out the balance of how I can dig through an autobiographical thing that comes from my real life and find a way to create emotional resonant pieces of it that then will come into a larger whole.
Sunday is really an exploratory session. I'll share how I'm approaching these types of things and how I'm thinking about using technology as a way to shape humanity, as opposed to technology shaping us. It's kind of a talk meets a participatory session, but in a certain sense, it's me testing mechanics and different ideas and sharing. It's mixed performance and participation and process. It's this opportunity to explore. I think the IFP Film Week is a great place to do that.
I will go into four core principles that I've found that I'm using in my work and I'll talk about my emerging creative process. I'm really open to embracing ambiguity in the creative process. How can you push through it? It feels like a lot of it needs to drive from an emotional place, an emotional connection. To make something that is emotionally resonant is my overarching goal.