Abby Harri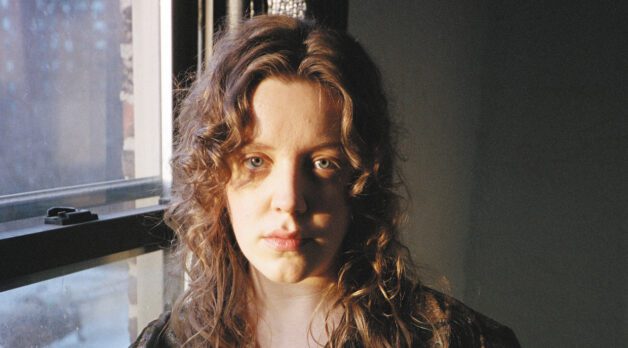 Abby Harri

In one of her first professional film jobs after graduating film school at Johns Hopkins University, Minnesota-born Abby Harri was working as a PA in Oklahoma City on a hybrid feature by the Australian director Amiel Courtin-Wilson. "It was a really tiny crew, maybe fewer than seven people, and they threw me into a room and had me do casting," she remembers. Harri grew up "painfully shy," so for a moment the job seemed a mismatch. "But, being in a room with total strangers who were speaking about their lives, getting really deep and revealing a lot of personal things kind of exploded my brain. In the Midwest, people don't talk openly in general; they keep a lot inside." Harri realized then: "Maybe it's just that I don't like small talk, but I do really like talking about life and things that matter to me."
A number of other film jobs followed—producing and working in the art department—but when Harri returned to Baltimore to work on Matt Porterfield's Sollers Point, she did local casting again. Later, when casting director Jennifer Venditti was doing Baltimore casting for White Boy Rick, Porterfield suggested she bring on Harri, who "ended up finding the kid who [acts] alongside Matthew McConaughey in the movie." Says Harri, "I realized at that point, 'Maybe I'm kind of good at this.'" 
In the past two years, Harri has moved from scouting and additional casting work to full casting director credits on a trio of extraordinary independent films. For Gina Gammell and Riley Keough's Cannes-winner War Pony, alongside casting partner Eléonore Hendricks, she did casting of Oglala Lakota members of the Pine Ridge reservation. For Jane Schoenbrun's We're All Going to the World's Fair, for which she was also a co-producer and did costume design, she and Schoenbrun discovered lead Anna Cobb, who went on to appear in Luca Guadagnino's Bones and All. And for Savanah Leaf's Earth Mama, she did research on local Bay Area rappers with casting partners Geraldine Barón and Salome Oggenfuss and spotted Tia Nomore, the film's transfixing lead, in a music video. When she and Barón met Nomore in person, "It was one of those slo-mo moments that burns into your mind." Says Harri, "Certain people have this ability to bring an emotional truth to something—you can tell sometimes right away if they have that ability." 
With the above listed collaborators — Hendricks, Barón and Oggenfuss — Harri is now part of "a loose kind of casting directors collective, who form different combinations of ourselves on different projects. We refer to it as a more 'horizontal' approach than the top-down-one-boss-in-charge method, and see our contributions as equal. It's really weird to have two, three and sometimes four casting directors on a project to most people, but a really valid way of doing the work, we feel."
After working on the set of We're All Going to the World's Fair, Harri partnered again with Schoenbrun when the latter executive produced her short, Side Hustle, which premiered this past June at Palm Springs ShortFest. It's not only a showcase for Harri's incredible eye for talent—lead Eden Martinovsky, a dancer, has a natural magnetism—it's also a nuanced look at the identity-shifting and psychological strategies that go into sugar baby/daddy relationships. The most casual of overnight encounters between a sugar baby and her client (Sean Edward Lewis) opens up unexpected notes of both late-life melancholy (his) and economic anxiety (hers, as she realizes her client is experiencing financial troubles). Bracketing their encounter are quiet moments capturing dance rehearsals, Instagram-scrolling and the voices of the sugar babies and sex workers Harri interviewed about their work as research for this project.
Harri became interested in the topic of sex work when she realized how many people she knew worked as sugar babies and how that afforded them creative pursuits in an otherwise unaffordable city like New York. "I was fascinated with what allowed people to be able to do this sort of work, which is why from the beginning, and as someone who is not from the world of sex work, I wanted the audio interviews to be part of the film."
Harri says her working class background is the source of her interest in stories around labor and also movies in general. "As someone who grew up working class, where we were struggling to get by as a family of eight, and where my parents needed to hang onto their jobs, I'm super interested in the idea of labor," says Harri. 
"I grew up one of six kids and spent a lot of time at home watching movies. That's how we got through life, really." Her list of early favorites includes Eraserhead, Cool Hand Luke, Eternal Sunshine of the Spotless Mind and "low-brow" pics like Drumline, too. "I probably watched that movie a million times," she says. "I think people are sometimes embarrassed about their early viewing history, but that's how so many of us enter the film world and find more adventurous stuff down the line. And that's part of why I think the death of midbudget films is so devastating—they were such an important entry point for me." About her own aspirations, she says, "I want to make it all—art films, midbudget dramas, the weird and esoteric, and the stuff that would have been more accessible to me as a kid."—Scott Macaulay/Image: Eléonore Hendricks