Anthony Banua-Simon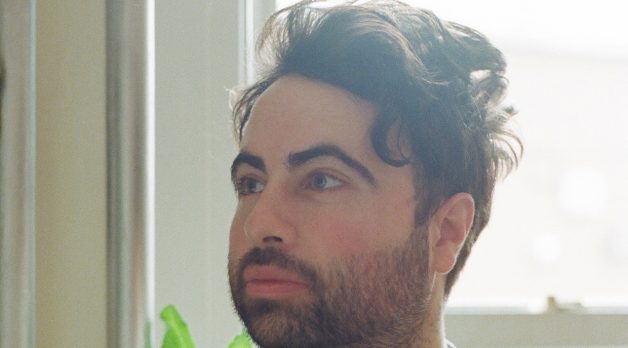 Anthony Banua-Simon

The commodification and exploitation of the sugar business is a recurring preoccupation of nonfiction director Anthony Banua-Simon, whose debut feature, Cane Fire, premiered at Hot Docs in 2020 and recently played MoMA's Doc Fortnight. With its primary subject the labor movements and activist strikes that arose from sugar plantation mismanagement and employee abuse, Banua-Simon's documentary is laser-focused in its interests but expansive and sprawling in mapping out key players and historical ramifications. Dissecting the colonization of Kaua'i, the picturesque Hawaiian island known for its once-thriving sugar production (and the site of several whitewashed Hollywood films), Cane Fire is both a historical record and a warning about the imperialistic pursuits still taking place.
Born in Bremerton, a city outside Seattle whose naval base employed his father, Banua-Simon grew up watching classic Hollywood films with his mom and—as a huge fan of Mystery Science Theater 3000—picking apart cheesy horror schlock with his grandmother. His public high school provided students with access to cameras and editing equipment, and Banua-Simon directed short films with his friends. One was a post-apocalyptic thriller that had a single screening at an organization he was interning for, run by local filmmaker (and 2014 New Face) Annie Silverstein. Banua-Simon's website says that the film was "shown to a small audience… and never shown again."
Desperate to indulge his cinephilia instead of cramming for chemistry exams, Banua-Simon made a documentary about the chemical processes involved in celluloid deterioration. "I was able to interview a film preservation society for the project," the filmmaker recalls, "and used excerpts of Bill Morrison's Decasia as my B-roll." Throughout high school, Banua-Simon's interest in archival material grew. By creating audio collages out of different samples, he discovered an impulse for fusing "disparate sounds, commenting on them and creating something new" that still informs his work.
After studying film at The Evergreen State College in Olympia, Banua-Simon moved to New York City, getting a part-time job at the IFC Center and an internship with documentary organization Arts Engine. Under the mentorship of editor Tyler H. Walk, Banua-Simon accumulated assistant editing jobs and landed a fellowship with UnionDocs. Living Los Sures (its title a nod to Diego Echeverria's 1984 Williamsburg-set documentary, Los Sures) was a planned UnionDocs series of shorts to be produced over five years by 60 artists that would honor Williamsburg's past while analyzing its rapidly gentrifying future. For the project, Banua-Simon, intrigued by the shuttered, decaying Domino Sugar Refinery on Kent Avenue, decided to make Third Shift, a short documentary tracing the factory's tumultuous history via two elderly factory workers who revisit their cavernous former space of employment.
Cane Fire extends the sugar throughline of Third Shift while probing Banua-Simon's family history and including himself (off-camera) as a central character. Titled after a now-lost film directed by Lois Weber, Cane Fire is set, like Weber's 1930s film before it, on Kaua'i, where Banua-Simon's great-grandfather, Albert, emigrated to work for one of Hawai'i's "Big Five" sugar plantations. As worker conditions worsened, Albert organized several protests. Fearing negative PR, the island's sugar companies enlisted the persuasive help of Hollywood studios to shoot gorgeous-looking movies that would distract from, and gloss over, the deterioration of this tumultuous paradise.
When he visited the island in his youth, Banua-Simon was most excited to see it because "I had just seen Jurassic Park and that was filmed there!" Returning as an adult, Banua-Simon made Cane Fire as a corrective to its namesake and the various Hollywood movies that followed. Incorporating an exhaustively rich array of archival material into his 90-minute film, Banua-Simon draws on his lifelong fascination with editing pre-existing material for new contexts. One connection between Cane Fire and Banua-Simon's home base in New York is labor organizing. "Living and struggling in New York, I'm always reminded of the city's strong workforce here, of people who are representing themselves," Banua-Simon says. "I'm influenced and excited by that. Looking at my great-grandfather's situation, I felt like, 'Wow, here was this man who was thrown into a situation, completely alienated, and yet was still able to organize.' That felt really exciting and empowering to me. It's something that feels very relevant to today, and it gives me drive."— EL