#8 "Capturing the Friedmans"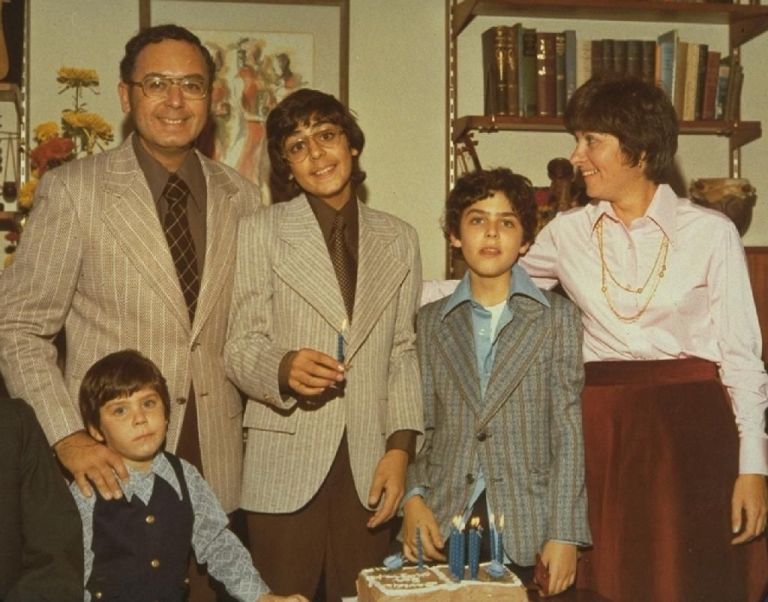 #8 "Capturing the Friedmans"
After the Sundance screenings of "Capturing the Friedmans," its director,Andrew Jarecki, was asked point-blank if he thought Arnold Friedman was guilty of child molestation. He said he didn't know. Neither does the viewer of this film. It seems clear that Friedman is guilty in some ways and innocent in others, but the truth may never be known–may not, indeed, be known to Friedman himself, who lives within such a bizarre personality that truth seems to change for him from moment to moment.
The film, which won the Grand Jury Prize at Sundance 2003, is disturbing and haunting, a documentary about a middle-class family in Great Neck, Long Island, that was torn apart on Thanksgiving 1987 when police raided their home and found child pornography belonging to the father. Arnold was a popular high school science teacher who gave computer classes in his basement den, which is where the porn was found–and also where, police alleged, he and his 18-year-old son, Jesse, molested dozens of young boys. Of the porn possession there is no doubt, and in the film Arnold admits to having molested the son of a family friend. But about the multiple molestation charges there is some doubt, and it seems unlikely that Jesse was involved in any crimes.
Followups
All Good Things (2010)
"All Good Things" is based on one of those true stories like Dominick Dunne used to tell so intriguingly in Vanity Fair. Let me begin with a brief summary, based on the film because I know nothing about the reality. It involves David Marks, the son of a New York family that owned valuable 42nd Street real estate in the 1970s. The property at that time was rented to strip clubs, porno shops, massage parlors and so on. The family, wealthy and private, moved in the best circles and the nature of its holdings was not widely known.
Media
Official Trailer – Capturing the Friedmans
Official Trailer – All Good Things
Did You Know
*The movie caused some theatre patrons to remain in their seats to argue the innocence of Arnold and Jesse Friedman. This caused theatre owners to complain to the films distributor, Magnolia Pictures.
*Director/producer Andrew Jarecki was in the process of making a documentary about people who work as children's birthday party clowns in New York which led to the discovery of David Friedman's story. David Friedman was considered the most successful of the city's party clowns. The resulting clown documentary, Just a Clown, is included as an extra on the DVD for this movie.
*The song played by Arnold Friedman at the piano is Irving Berlin's "Cheek to Cheek".