Charlotte Glynn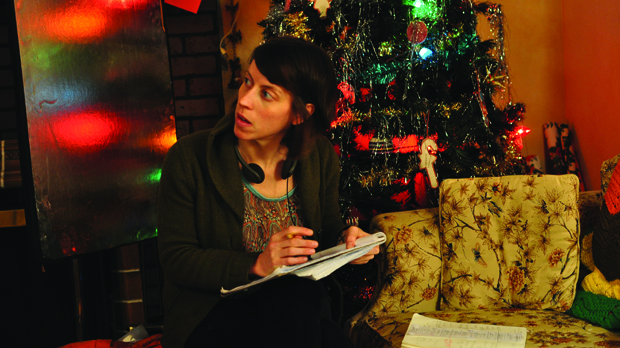 Charlotte Glynn

Straddling the doc and narrative factions of American independent cinema is difficult, but Charlotte Glynn does it with ease. A Pittsburgh native invested in representing her hometown on screen, Glynn has made a pair of festival-traveling pictures in the Steel City showcasing a dexterous and unusual filmmaking sensibility.
"I want to tell the stories of people who generally don't have stories told about them," Glynn says. "Disabled people, boys who are not typically masculine, working class women; that's what I do." Her feature doc Rachel Is, about the difficulty of placing her developmentally disabled younger sister in an appropriate assisted living facility, premiered at True/False 2010 before airing on PBS earlier this year. Her short narrative The Immaculate Reception landed at Sundance this past winter, earning Glynn — a graduate of Columbia University's graduate film program and the State University of New York-Purchase's Conservatory of Theatre Arts and Film — a sweep of the Columbia University Film Festival: best film, best director and the Adrienne Shelly prize for emerging female director.
The story of an awkward Rust Belt teenager's loss of sexual innocence, The Immaculate Reception takes place on a wintery Sunday afternoon in late 1972. It derives its title from Franco Harris' miraculous catch of a ball deflected from quarterback Terry Bradshaw's intended receiver John Fuqua in the 1972 AFC division playoff game — a turning point in the fortunes of the city, the team and, as it turns out, 16-year-old Joey (Deema Aitken). Not nearly as charismatic as his older, dope-smoking brother, Joey simply wants to bed a neighborhood girl who's at his house with her family for the big game. Shot in appropriately gritty 16mm by regular Greta Zozula ("We wanted to evoke the look of NFL Films shows from the era," Glynn explains), the movie evokes the era in its production design, writing and textures, building to an ending that's both ambivalent and satisfying. Rarely have the complexities and disappointments of young masculine sexuality been so deftly portrayed.
Glynn is at work on another movie set in Pittsburgh, the capstone to what she hopes will be viewed as a trilogy of sorts. "It's set in 1995, and it's about a young woman who is on her way to becoming an Olympic gymnast and her father, who is a tattoo artist. It's about what happens to their relationship and how it's tested by the path she's chosen." — B.H.
Photo by Jane Bernstein