Heidi Saman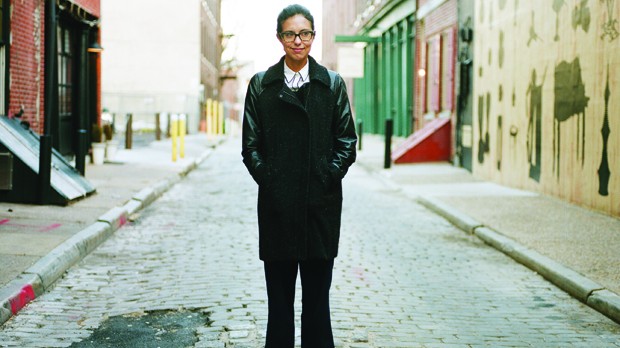 Heidi Saman

After studying literature at University of California-San Diego, Heidi Saman moved to Cairo, where she worked for a short time as a freelance journalist for an English-language newspaper. Having fallen in love with Italian neo-realist films she studied in an undergraduate film class, Saman struck on a movie idea while in Egypt. "Women didn't occupy the streets at night," she remembers. "Only the men were out. I wanted to know where the women were."
Four years later, Saman returned to Cairo to turn that idea into The Maid, her thesis film for Temple University's graduate film program. She submitted the short to Cannes, played the festival's 2008 Cinéfondation program, screened at a number of other festivals…and then thought about a feature.
Cut to the summer of 2014, when Saman is busy prepping that debut film, Namour. Why the six-year gap? The intervening years had been spent developing several screenplays, Saman says, but also, simply working a full-time job. Saman is an associate producer at NPR Radio's Fresh Air, which she describes as "pretty great." "It's a daily show, and I edit the tape, do some basic research for Terry [Gross, the host], write some copy — basic production tasks. And I pitch sometimes." (Before being employed on staff, Saman had pitched Fresh Air filmmaker guests such as Amreeka director Cherien Dabis and The Hurt Locker screenwriter Mark Boal.)
To keep her film passion alive amidst her nine-to-five, Saman began in 2012 a playfully thoughtful Tumblr, Four Eyes. "It had been several years since I had been in film school," Saman says. "I wanted to make a feature, and I thought maybe the Tumblr could be a promise to myself to think about film once a day. Also, it had been several years since film school, and I was really craving a film community again."
The Tumblr community was among those who supported Saman's successful Kickstarter earlier this year, and now Saman will take seven weeks off from Fresh Air to prep for a September shoot in Los Angeles. If The Maid focuses on women inside, Namour does the opposite, telling the story of an Arab-American valet at a slick L.A. restaurant, trapped between his dreams of the player lifestyle and the demands of his immigrant family. With its focus on alienation and a man at work, it touches on Schrader-esque themes — "Taxi Driver, it's the first film I broke down in script analysis [class]," Saman says — while also referencing her favorite Italian filmmakers. "I think of La Dolce Vita, and how Marcello Mastroianni in that film is just a kind of passive receptor. And for style [the reference is Michelangelo] Antonioni — how he shows how people feel stuck in themselves."
Beyond the stylistic references, however, Saman intends to grapple with issues specific to today's muddle-through economy. "I was drawn to the idea of the economic collapse," Saman says. "My parents moved here in the '70s from Cairo, and they worked hard and moved up. For my generation, it just doesn't feel the same, and I want to get into how that makes a character redefine his moral universe." — S.M.
Photo by David Ewan McDowell
Links