Dustin Guy Defa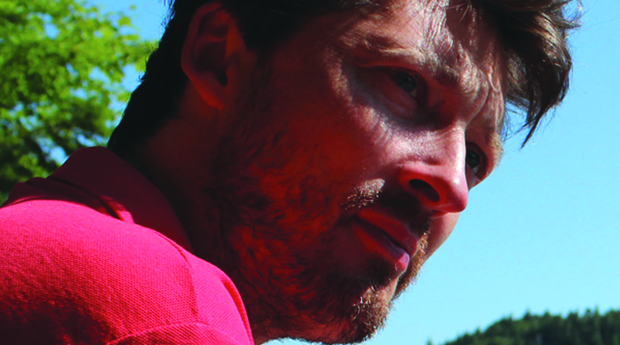 Dustin Guy Defa

Writer, director and actor Dustin Guy Defa has been on our radar for a little while. We took note in 2011 when he premiered his first feature at SXSW, the off-kilter tragicomedy Bad Fever. That film's eccentric rhythms and ability to access the most private thoughts and feelings, however, didn't prepare us for the devastating short that came next. Watching Family Nightmare is like rubbernecking a psychological car wreck — you can't look away, and you can't not wonder about the people trapped inside. In this case, those people are Defa's own Salt Lake City family, captured in various seamy and intoxicated behaviors on VHS home movie clips Defa edited and himself revoiced. It's both obituary and act of liberation. Next was another found footage short, Declaration of War, which uncannily manipulates applause moments from President George W. Bush's Afghanistan war speech to Congress. And then came two more strong shorts that are both their own rewards and expectation-raisers for the feature Defa says he's working on next.
Lydia Hoffman, Lydia Hoffman — an indelible, all-night-long encounter between a jilted poet (Hannah Gross) and an itinerant party girl (Dakota Goldhor) — had its roots in a short story, but Defa reshaped it for the two actresses. Wrote Richard Brody in The New Yorker, it "packs the emotional amplitude of a feature film into its 15 minutes."
Person to Person, which played Sundance and SXSW this year, is a scruffy, '70s-style chronicle of a garrulous record store owner's exasperated attempts to kick out the somnambulant young woman who crashed in his apartment one night. The ephemeral (relationships, vinyl) and the permanent (what Tom Waits would call "that feel") both collide and are embodied by downtown denizen Bene Coopersmith, Defa's old roommate. "He's a non-actor, an engaging and vibrant person to be around," Defa writes. "It continually gives me great joy to know that people are able to get at least a little slice of him."
But to hear the filmmaker tell it, refining his voice through short films wasn't a deliberate career path. "Turning to the short form after making a feature has been both to keep in practice and to keep frustration at arm's length," he emails. By using the four shorts to experiment with different tones, storytelling formats and performance styles, Defa says "he's had a little more space to grow and figure out how I want to work and what kind of films I want to make."
Defa is nomadic at the moment, but "hopes to call New York City home again the Fall." He continues to act in others' films — most recently he played a louche vampire in Onur Tukel's Summer of Blood. "Acting has given me an enormous gratitude for actors and their work," he writes. "But acting is also a natural part of me. Though I've been reluctant to actively pursue it, I'm thankful when I'm given a part in a film by someone whose work I like and who I can trust. I'd like to continue to grow as an actor, but it's not something I'd be upset about if I never did again."
Defa says his new feature follows the direction established by Person to Person. "I feel like I've found a style I want to continue working in," he writes, "which perhaps I've always been chipping away at but now feel more precise about." And while he says that he hasn't made these shorts "to get a feature made — which is evidently the reason a lot of people make short films these days," that may be what winds up happening. "They've been successful in their own ways and have gotten noticed," he writes. "So on their own they've decided to become calling cards." — S.M.
Photo by Keha McIlwaine
Links