Lily Henderson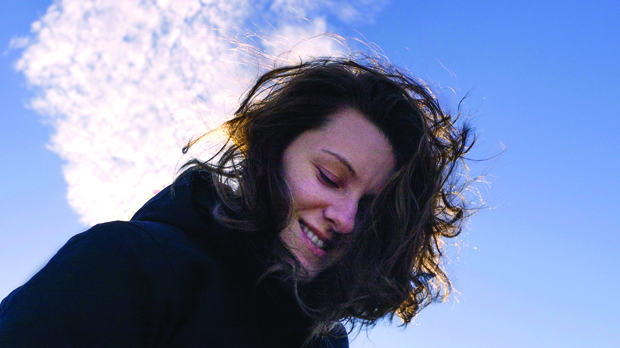 Lily Henderson

"There's a mood board above my desk that has a map of Las Vegas and then various notes, articles of inspiration, photographs from over the years," says filmmaker Lily Henderson. "Dead center is a quote from the author John D'Agata that states: 'I think the reason we've never pinpointed the real beginning to this genre is because we've never agreed on what the genre even is. Do we read nonfiction in order to receive information, or do we read it to experience art? It's not very clear sometimes…I am here in search of art.' And I am very much in agreement with that for my doc-narrative-hybrid film."
For Henderson, the quote is an apt one because in her forthcoming film, an adaptation of the author's much-praised, yet controversial, About a Mountain, she embraces D'Agata's thorny questions as her own. A work of narrative nonfiction, D'Agata's About a Mountain elides the tale of the writer's mother's move to Las Vegas, the controversy surrounding Arizona's Yucca Mountain nuclear waste dump and the suicide of a teenage boy who threw himself off the tower of the Stratosphere Hotel. Expanded from an essay in The Believer, the book includes a note from D'Agata stating that chronological events are "conflated…for dramatic effect only." Even given the wild-and-wooly world of creative nonfiction, that admission provoked some critics to assail the book's journalistic integrity.
Just such temporal techniques, however, are routinely found in nonfiction documentary films, an irony that isn't lost on Henderson. "Documentary film is still narrative," she argues. "Everything is dramatized, and that's what makes it exciting to watch. But in [journalistic nonfiction], a writer trying things out and framing facts in a different way is really shocking."
The recipient of a Cinereach development grant, About a Mountain is currently in production with producers Joey Carey, Keith Miller and Elisabeth Holm. Henderson's husband, Ed David, is shooting. So far, the project's dreamy assembled scenes, weaving dramatic recreations with archival and voiceover, beautifully reveal a Las Vegas that, says Henderson, "is a microcosm for all our present woes."
From East Hampton, the Hampshire College graduate has been a curator at Union Docs and, for six years, a co-organizer at the Brooklyn Filmmakers Collective. She's also been making a living as a commercial director, lately creating author portraits for Open Road Media. Henderson credits these jobs, which include a recent short film about the writer and one-time Air Force pilot James Salter, to her "sensitivity to story." "I'm not just following around a subject but carving a story. I'm directing [my subjects] almost like they're actors. For example, Salter told me about his first solo flight, but I interpreted [his line] to be about him leaving the Air Force to become a writer." It's a lovely moment in the piece, with the metaphor made visible by archival flight footage cutting to Salter at the typewriter. "I showed it to him and he said, 'That's not really what I meant…' But he approved it!" — S.M.
Photo by Maris Hutchinson