Nadav Kurtz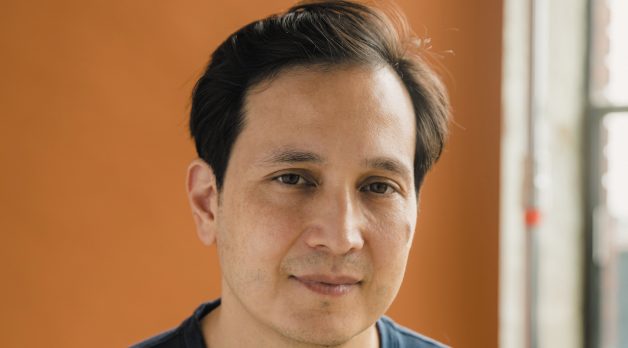 Nadav Kurtz

In 2006, Nadav Kurtz was 23 years old and working his first full-time film editing gig in Chicago. The movie, a crime thriller mockumentary called Street Thief, was "a fake documentary that followed the everyday life of a burglar in Chicago," Kurtz recalls. "Even more intriguingly, the two brothers" making the film—director Malik Bader and his producer brother Sam—"hinted that it was based on real experiences of people that they knew." The first-time fraternal filmmakers were thrilled when Street Thief was selected for competition at that year's Tribeca Film Festival, but the excitement was quickly extinguished when, five weeks before the premiere, Sam was arrested for "armed" robbery—allegedly using a prop gun from the film. 
Nearly 15 years later, Kurtz has reunited with the Bader family on another project. His debut (untitled) feature-length documentary, currently in production, follows Sam, who continues to serve a 24-year sentence in an Illinois prison, and the family that struggles with his extended absence. Sam's son Omar, is, "just like his father and uncle, a self-taught creative person: an actor, a musician and a rapper," Kurtz notes. He plans to follow Sam and Omar "over the course of the next year as they work on a short script together," while also filming "short moments from their screenplay, with Omar playing his father." At 22, Omar is "close to the age I was when I met Sam and Malik, which brings the story full circle for me," Kurtz says.
Kurtz's commitment to exploring Chicago and the diverse population that inhabits the city has been an ongoing facet of his career. Born in Israel and raised by his artist mother, he lived in Switzerland and England before moving to the United States in his youth. Nostalgic for Europe, he became particularly attached to Wim Wenders' Wings of Desire as well as Werner Herzog's film commentaries, which he would often fall asleep listening to. Kurtz studied English language and literature at the University of Chicago but fell in love with filmmaking, making work with a collective that took advantage of the school's 16mm and early DV equipment. After graduating, he got an internship at Kartemquin Films, eying a future in documentary directing, then transitioned into editing. "My initial ambitions to direct were put aside for many years, but then I decided to make a short doc," he says, "which ended up being Paraíso." The short, which chronicles the daily tasks and inner monologues of high-rise window cleaners in Chicago's downtown, played at Sundance and can currently be streamed on the Criterion Channel. 
While Kurtz hopes to pivot to narrative filmmaking in the near future, he intends to keep filming his documentary for another year. Kurtz pledges that intimate home movies filmed by the Bader family, along with Street Thief dailies and archival footage, will make their way into the final cut. "We were able to gain access to film in the prison where Sam is currently incarcerated and began filming there in January, one of the first crews they have allowed in," he notes. "After a pause [owing] to the pandemic, we began filming other parts of the story again recently and hope to get back to the prison to film once it is safe to do so." —NK/photo by Nolis Anderson