Back to selection
New Horror Film Festival Will Debut at The Shining Hotel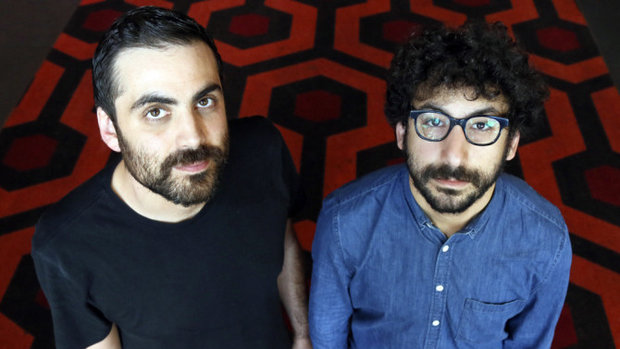 Michael Lerman and Landon Zakheim, The Overlook Film Festival
Festival co-directors Michael Lerman and Landon Zakheim chose Halloween to announce The Overlook Film Festival, a new genre festival that will open April 27 at Oregon's Timberline Lodge.
The historic hotel at the base of Mt. Hood was used for the exterior setting of the Overlook Hotel in Stanley Kubrick's The Shining.
The four-day festival will feature a weekend-long immersive game from Bottleneck Immersive and an original live version of the radio play Tales From Beyond the Pale by Glass Eye Pix. Live programming will also include musical performances, panel presentations, live podcasts, escape room challenges, magic shows, trivia night, games, brunches, an interactive gallery, virtual reality installations, and more.
Lerman and Zakheim previously ran the now-defunct Stanley Film Festival, which was held annually from 2013-2015 at the hotel in Estes Park, Colorado that inspired Stephen King to write the novel The Shining, on which Kubrick's film was based.
The Overlook Film Festival advisory board includes actor Elijah Wood, director Joe Dante, Sundance Film Festival programming director Trevor Groth, Alamo Drafthouse CEO Tim League, and director Leigh Whannell.
According to the new festival's web site, "As a summer camp for genre fans, The Overlook is a community event bringing the best of horror in all its forms to an enthusiastic and appreciative audience within an intimate and inspirational environment."
The Overlook Film Festival accepts both features and shorts. Find out more about the festival and how to submit here.