Back to selection
Finding Some Post-Election Perspective at the 59th DOK Leipzig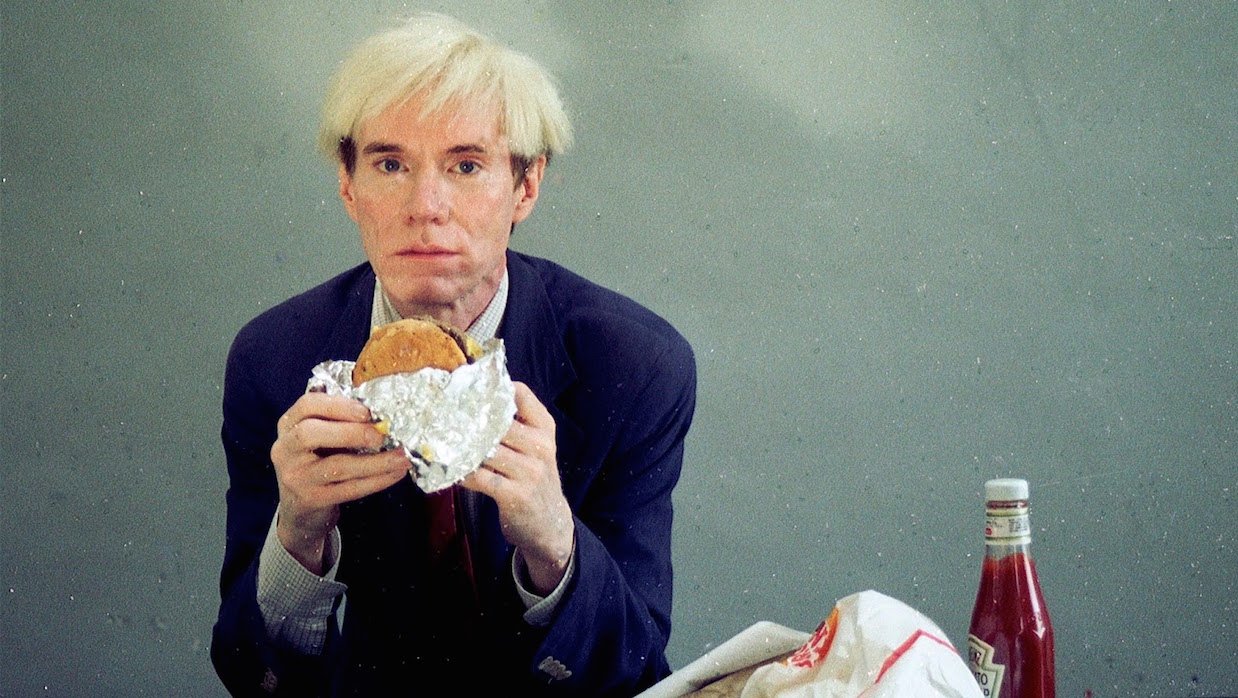 66 Scenes from America
Following the election returns via airplane TV (and hitting turbulence over the battleground states, no joke) on the second leg of my journey back from DOK Leipzig was surreal, to say the least. I'd just wrapped five whirlwind days at the oldest documentary film festival in the world (founded in 1955, also making DOK Leipzig the first independent film festival in East Germany) in a country heavy with a historical weight few Americans raised in the US could ever comprehend. Traveling outside my birth country – including through the terrific array of international films DOK Leipzig has a reputation for showing – truly put some perspective on the political tragedy unfolding stateside. As unimaginably horrific as the reality of a Trump presidency is, we should never forget that Trump is still very much a First World, democratic problem.
Watching the massive protests across the US also made me realize how lucky we Americans are. While at DOK Leipzig, which spotlighted Turkey with its "Shadows of the Half Moon: Films from Turkey" sidebar, another spontaneous protest took place when news spread that the country's autocratic president had decided to arrest two major leaders of the opposition party. The Turkish delegation took to the Leipzig streets, issuing the following statement: "It's no coincidence that all the films in the Country Focus Turkey program are politically motivated. We as the directors from Turkey and Kurdistan are trying to create some fresh air with our films under this extreme repression. I am shocked by the arrests against HDP – People's Democratic Party but this will only make us more keen in our struggle for democracy and peace in Turkey." It goes without saying that being on German soil allowed these courageous filmmakers to stage an act we Westerners take for granted that would have been dangerously consequential in their homeland.
Then there were the highly informative DOK Talk Specials. I happened to stop by one titled "The Language of Protest: Artistic Forms of Expression in the Ukrainian and Russian Context," which featured an accompanying art exhibit, "Sentsov's Camera." The series of haunting photographs in the upstairs gallery of the Galerie für Zeitgenössische Kunst (Museum of Contemporary Art) mourn the loss of public spaces – and were inspired by the May 2014 arrest of Crimean film director Oleg Sentsov, who was abducted by Russian security services, arrested for being a terrorist organizer, and sentenced to 20 years imprisonment in a show trial. Sentsov now resides in a penal colony in Siberia.
I also had the good fortune to visit the Zeitgeschichtliches Forum, a museum that traces the fraught history of Germany from post-WWII division to reunification. Located just down the street from Nikolaikirche (St. Nicholas Church) – where the "Monday Demonstrations," the center of peaceful revolt against the communist rule occurred less than three decades ago – the museum is free and open to the public (though obviously focused on catering to Germans learning their history, as much is not translated into English). It boasts everything from the famous Checkpoint Charlie sign to a smartly edited video montage of government ceremonies and military parades, juxtaposed with regular (white) folks heartbreakingly fleeing what seems on the surface to be an orderly civilized society.
Zeitgeschichtliches Forum is also where my favorite industry panel took place. "The Leth Legacy" featured (you guessed it) Danish doc provocateur Jørgen Leth, in town to serve on the International Competition: Long Documentary and Animated Film jury, along with his award-winning, doc and drama series producer, daughter Karoline and Hollywood director son Asger (better known to us nonfiction nerds for helming Ghosts of Cité Soleil). It was a cozy – the trio sat on couches in a living room-style setup onstage – and freewheeling, no-nonsense discussion, to put it mildly.
When I arrived the patriarch was just starting to screen a clip the entire clan adored – Warhol daintily eating a Burger King whopper in 1982's 66 Scenes from America. Leth then declared, "I see Jesus in it." (He was referring to Warhol's ability to "suffer" valiantly without a drink, as the director had forgotten to provide the artist with anything to wash down the burger.) But that amusing kumbaya moment soon turned surprising as Asger admitted that he actually hated his father's The Erotic Human, deeming it "lazy filmmaking." With which Karoline adamantly agreed!
Asger was quick to note that a film can be ugly – as long as it's done on purpose, not through slacking off — and also that it's the duty of the Leth family to criticize its patriarch/serve as an "in-house jury," since he's now considered an "icon" in documentary filmmaking. If the family doesn't critique, then who will, he rhetorically wondered. Karoline then discussed the importance of a scriptwriter in Danish documentary, offering that too many filmmakers rely on editors (i.e., just shoot everything) rather than think through their film before starting production. She urged that filmmakers must "know your story."
The moderator, festival director Leena Pasanen, then asked if subject matter is important. Karoline immediately responded that it's the storyteller that's ultimately important. Jørgen agreed, lamenting the fact that there were too many "issue films" done by bad filmmakers these days. (Amen to that, I thought, as activist docs lacking in artistry have long been a pet peeve of mine.) Asger spoke about his unique approach to fiction work – which involves creating a reality, then simply letting his actors inhabit that world.
As the panel came to a close Jørgen reminded the audience that he's not retired yet, and is always eager to explore "new methods of filmmaking." He's now working on an experimental diary documentary about the Haitian earthquake that destroyed his house – not the tragedy itself but how it affected him, a First World filmmaker bearing witness in a foreign land.
At the beginning of one of my fave docs of the fest, Rodnye (Close Relations) – a cinematic road trip that turns the political truly personal – Ukrainian director Vitaly (Under the Sun) Mansky states that he wishes he hadn't been forced to make his latest film. Trekking across his homeland for a full year (starting around the time of Oleg Sentsov's arrest) he checks in with various relatives, from western Ukraine to Crimea (some of whom have stopped speaking to one another), to find out how the "most important year since WWII ended" is going for them. As he asked one of his elderly kin in the recently annexed territory what it's like to "go to sleep in Ukraine and wake up in Russia," I realized we in the US have much more in common with the rest of humanity than our rising nativist sentiment might lead us to believe.