Back to selection
Recommended on a Friday: National Bird, Uncle Kent 2, The Love Witch, DOC NYC, L.A. Rep Screenings and More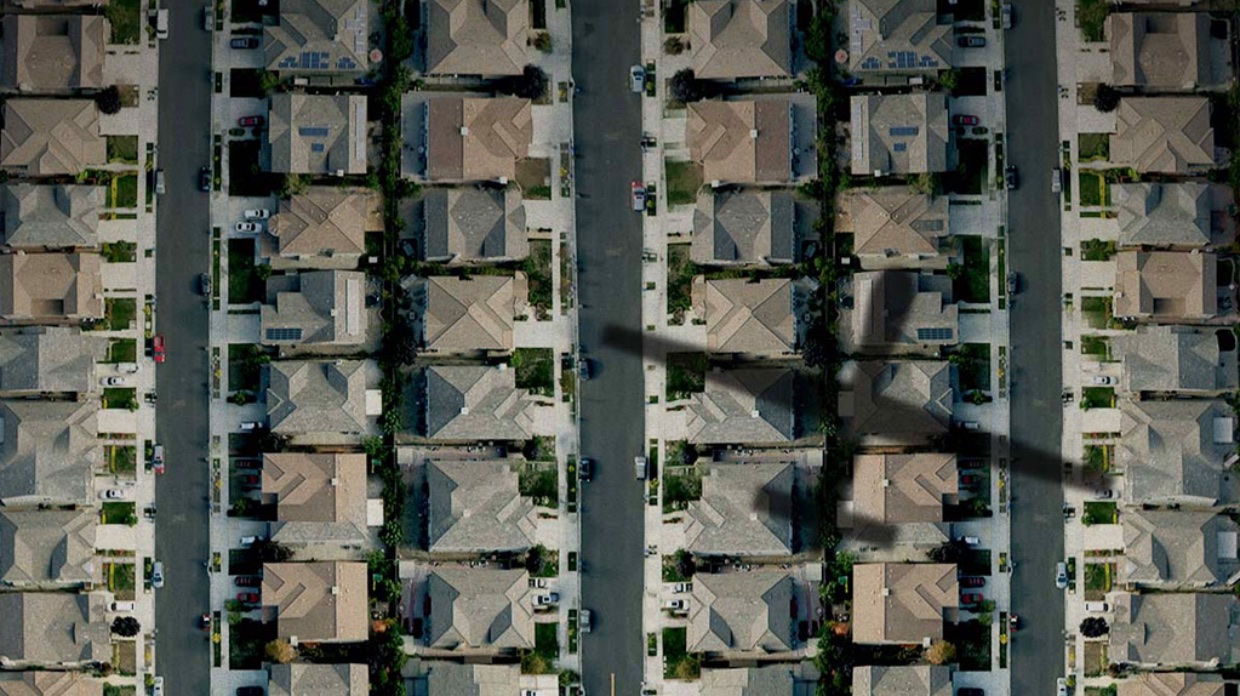 National Bird
This week writing "Recommended on a Friday" is a way of tempering myself before tackling this week's newsletter, which will be some form of screed about the election. Depending on your reaction to the surreal and seismic week, you may or may not be in the mood to go to the movies. If you are, however, there's a lot in theaters we can recommend.
I'll start with 25 New Face Sonia Kennebeck's National Bird, a provocative, thoughtful and cinematically ambitious documentary about the U.S. Air Force's drone warfare program that focuses on the impact the program has had on the psyche of three military drone operators. However, as I wrote in my 25 New Face profile of Kennebeck, "… to its great credit, the Tribeca-premiering National Bird expands its scope well beyond these subjects, capturing the pain and mental dislocation experienced by survivors in targeted areas as well as the more insidious effects that the secret use of drones as a foreign policy instrument is having on our American body politic." First-time feature director Kennebeck was able to connect with Errol Morris and Wim Wenders, who both signed on as executive producers, which should tell you something about this film's artful power.
Speaking of documentary, the vital New York festival DOC NYC kicked off yesterday and continues through next week. I'm a juror in the Metropolis section, so I've had to focus on those films, but there's great curation across the festival, including a DOC NYC Pro section of panels and symposiums that we'll be reporting more thoroughly on in the days ahead.
Opening today at New York's Alamo Drafthouse is a meta comedy I absolutely loved out of SXSW 2015, Todd Rohal's Uncle Kent 2. "An anarchic indie sequel with a joyously and immodestly funny credit sequence that will surely inspire more than a few flabbergasted Jeff Wells' posts, if he ever sees the movie," I wrote then, and, somehow, I imagine this film's gleeful sense of apocalypse might sit right at the current moment.
Also at the Drafthouse as well as L.A. theaters is Anna Biller's festival hit, The Love Witch. Along with directors like Hélène Cattet and Bruno Forzani, and Peter Strickland, Biller is mining the formal and stylistic qualities of various '70s sub-genres to make her own personal and very contemporary cinema. In the preface to his interview with Biller here at Filmmaker, Steve Macfarlane wrote:
Shot in widescreen 35mm, the picture proffers a unique seduction: it concerns the pains of being written off as a beautiful woman in a tightjacket-straight man's world, vis-a-vis the titular Elaine (newcomer Samantha Robinson), who sets out to avenge the psychic flotsam of an abusive marriage. The costumes and decor, painstakingly designed by Biller over years of pre-production, harken back to coastline apparitions like Clint Eastwood's Play Misty for Me or late-Technicolor musicals like Vicente Minelli's On A Clear Day You Can See Forever; the politics are immersively complicated, made hilarious by moments of leaden passivity that wouldn't be out of place in an episode of Hawaii Five-O.
Speaking of '70s sub-genres, Paul Verhoeven updates the rape-revenge drama with his Isabelle Huppert-starring Elle, also opening today. Reviewing the film out of Cannes, Blake Williams wrote:
While it could surely be regarded as a female empowerment narrative, it's one that practically spits in the face of what we've come to expect of said narratives, with Verhoeven — here reappropriating Philippe Djian's novel, Oh… — opting for an approach so complicated and risky that I'm tempted it resist squeezing it all into so few words; this is a movie, if there ever was one, requiring essay- and book-length analyses rather than film reviews.
Outside the arthouse, two larger-budget movies worthy of your attention are in theaters. The first is Ang Lee's Billy Lynn's Long Halftime Walk, which I've yet to see. I will be buying a ticket though, and at the Lincoln Square, where it is showing in Lee's controversial high frame rate version, which our David Leitner dubbed the future of cinema. The second, of course, is Arrival, shot by 2009 25 New Face Bradford Young. "Intellectually rigorous and emotionally resonant science fiction with aliens, directed by one of the most consistently interesting current directors, Quebec's Denis Villeneuve," is how Audrey Ewell describes the film in her print magazine wrap out of Fantastic Fest.
Finally, here's Jim Hemphill's L.A.-centric picks for the week:
Jim Hemphill's "Recommended on a Friday" for November 11, 2016
If you're in Los Angeles, this weekend provides several opportunities to take fresh looks at a quartet of tried and true classics. First off, the American Cinematheque's Aero Theatre will be presenting a pair of terrific in-person appearances: Saturday Mel Brooks will introduce a double feature of Young Frankenstein and Blazing Saddles, and on Sunday Tippi Hedren will appear in conversation with film scholar Alan K. Rode at a screening of Alfred Hitchcock's The Birds. Get tickets and more information at the Cinematheque's website.
Also on Sunday (Sunday afternoon, so you can hit it before The Birds), the AFI Film Fest is presenting a new 75th anniversary restoration of Citizen Kane, Orson Welles' groundbreaking, endlessly fascinating study of power and its abuses — a timeless masterpiece that's more resonant than ever given this week's seismic electoral upset. The 4K DCP that AFI Fest will screen is taken from the film's original nitrate elements and preserves Gregg Toland's exquisite cinematography in all of its subtlety and detail; it's the best I've ever seen Kane look after a lifetime of studying the film. The screening at the historic Egyptian Theatre will include an "AFI Master Class" on Welles conducted by Peter Bogdanovich. Tickets and info can be found at the AFI's website, and if you can't make it to the screening, the restoration arrives on an indispensable, extras-packed Blu-ray two days later. — Jim Hemphill