Back to selection
One-Eyed Jacks and Dreams: Jim Hemphill's Home Video Picks for Friday, December 2, 2016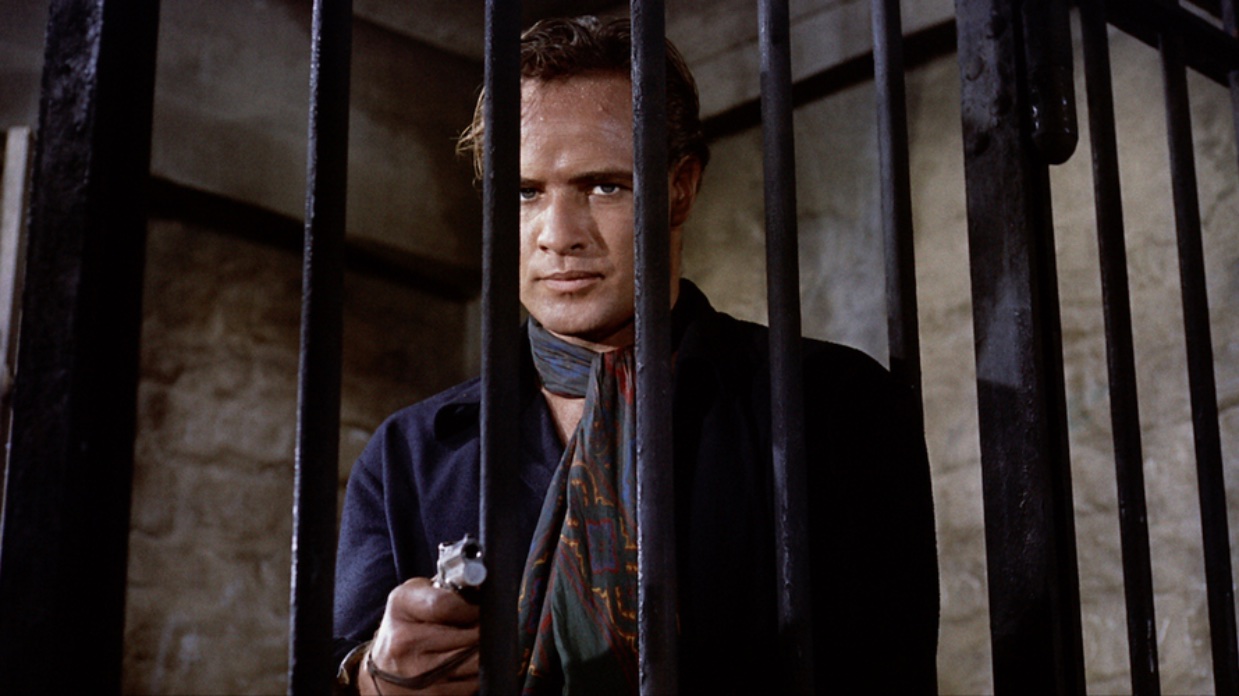 One-Eyed Jacks
One of the major film restoration events of 2016 was Universal's digital overhaul of Marlon Brando's One-Eyed Jacks (1961), an important bridge between the classical Westerns of John Ford and the genre-busting revisionism of Sam Peckinpah and Sergio Leone, not to mention Arthur Penn, who would work with Brando on another great iconoclastic Western, The Missouri Breaks, around 15 years later. Like The Missouri Breaks, One-Eyed Jacks is an unruly passion project filled with idiosyncratic touches and auteurist preoccupations. Yet since Brando never directed another movie before or after, the motifs connect not to his other work behind the camera but to the subtext of his many roles as an actor. His vengeful cowboy Rio, who escapes from prison to face down the man who put him there, has the same combination of sensuality, arrogance, insecurity, petulance, charm and intelligence one finds in other Brando characters from A Streetcar Named Desire's Stanley to The Wild One's Johnny Stabler and Last Tango in Paris's Paul, who serves as a kind of compendium of all of Brando's parts to that date. (When Brando's character lists his former occupations in Bertolucci's masterpiece, they're all jobs he's played in the movies.) But One-Eyed Jacks is no mere vanity project; as a director, Brando shows an exceptional sense of rhythm, space, and movement, using the expansive detail of the VistaVision frame (this was the last film shot in that glorious format) to create a Western that is alternately claustrophobic and sweeping, an erotic thrust of romanticism and violence unlike anything else in American movies. Until now it's been difficult to see One-Eyed Jacks properly; aside from a decent Paramount Laserdisc release in the mid-1990s, it's never had a remotely passable video transfer, and it fell into the public domain for a time, resulting in horribly muddy copies. The new restoration, shepherded into existence by Martin Scorsese and Steven Spielberg, premiered at Cannes earlier this year and has been stunningly preserved on Criterion's new Blu-ray. The disc is, quite simply, a flawless presentation of a magnificent film, and its supplements are outstanding: an introduction by Scorsese, whose Gangs of New York bears the mark of Jacks' influence; fascinating audio of Brando working on the script and character; and a pair of visual essays that untangle the movie's complicated production history and distinctive place in the Western genre. Only a month ago I praised Criterion's Boyhood as one of that company's finest releases; this one is just as good, and just as essential.
Criterion's other superlative new release is Akira Kurosawa's Dreams, a revealing late film by the great director. It was released in 1990, and followed only by Rhapsody in August (1991) and Madadayo (1993), all films that find the director in a more confessional, impressionistic, contemplative and experimental mode than one finds in his earlier work. An anthology film made up of eight segments allegedly based on Kurosawa's dreams and memories, Dreams alternates between self-critical expiations of guilt (most powerfully in a story about soldiers who don't know they're dead that reflects the director's ambivalent feelings about avoiding action in World War II) and outwardly directed condemnations of environmental neglect and societal ignorance. A superficially lyrical film that is at heart confrontational and unsettling, Dreams is an old man's film of reflection with the go-for-broke experimentation one might expect from a director 60 years younger. It's also a technological marvel — at this stage of his career, elder statesman Kurosawa had the support of George Lucas's Industrial Light and Magic and executive producer Steven Spielberg to realize his aggressively noncommercial vision — and it looks and sounds incredible thanks to a new 4K restoration supervised by cinematographer Shoki Ueda. Once again, Criterion provides a wealth of valuable supplementary materials, including a terrific commentary track by The Cinema of Kurosawa author Stephen Prince and a superb 150-minute making-of documentary by Nobuhiko Obayashi (director of another Criterion standout, House). The disc is, like the man whose name is above the title, a real treasure.
Jim Hemphill is the writer and director of the award-winning film The Trouble with the Truth, which is currently available on DVD, iTunes, and Amazon Prime. His website is www.jimhemphillfilms.com.