Back to selection
Mayor's Office of Media and Entertainment and Feirstein Graduate School of Cinema Launch Women's TV Pilot Contest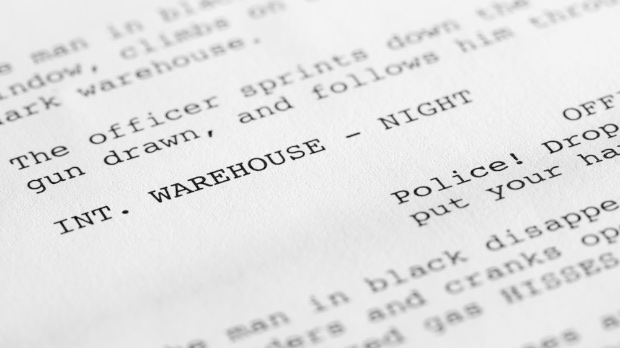 Image: Shutterstock
The Mayor's Office of Media and Entertainment (MOME) and Brooklyn College's Feirstein Graduate School of Cinema have launched a contest that will award two New York City screenwriters the development and production of their scripts as pilots to be aired on NYC Media. One of the two winners will see their pilot be developed into four further episodes. The scripts — which must be "by, for and about women" — will be selected by a panel of industry leaders, says the press release, and will be produced by graduates of the Feirstein School "under the mentorship of Jonathan Wacks and Jamie Zelermeyer, former Vice President of Physical Production at Focus Features/Rogue Pictures." There's also a $15,000 cash grant.
IFP, publisher of Filmmaker, is facilitating the contest in partnership with Feirstein and MOMA, and the application deadline is January 13. Details and the application can be found here.
"We are focused on increasing access and opportunities for women writers, as well as written work about women and their shared experience," said MOME Commissioner Julie Menin in the press release. "This screenwriting competition will provide up-and-coming writers with a key opportunity to have their work viewed by millions of New York City residents. I encourage New York's creative community to get involved with this and other programs from our office to elevate women's role in the industry."
"The film and television industries have clearly failed to provide opportunities for women and people of color to have their voices heard. This initiative is a small step towards redressing that inequity and advances one of our core values at Feirstein, which is to educate and create opportunities for diverse new voices in the industry," said Jonathan Wacks, Founding Director of the Barry R. Feirstein Graduate School of Cinema.
"We are thrilled to work with the Mayor's Office and the Feirstein Graduate School of Cinema on the Made in NY: Series Competition, which seeks to provide creative opportunities to give voices to women and women's stories," said IFP Executive Director Joana Vicente. "The IFP recognizes that women, and particularly women of color, face unique challenges when working in the film and television industry, and we are determined to do all we can to change that. We hope that this endeavor will help to broaden and diversify the stories that Hollywood tells." 
Here is more on the organizations involved, from the press release:
The Feirstein School, which welcomed its inaugural class alongside Mayor Bill de Blasio, CUNY Chancellor James Milliken, and former MOME Commissioner Cynthia Lopez in fall 2015, is the first public graduate school of cinema in New York City and the only public graduate school in the nation located on a working film lot, at Steiner Studios, at the Brooklyn Navy Yard. The school aims to provide affordable access to career opportunities in cinema, while simultaneously creating a pipeline of diverse talent prepared to work in New York City's booming entertainment industry. Half of Feirstein's students are women, and 46% are drawn from underrepresented groups. The Feirstein School is a public-private partnership:  public donors include the NYC Mayor's Office – which has provided over $8 million to support facilities, scholarship, curriculum, and programming – as well as New York State, the NYC City Council, and the Borough of Brooklyn. The Feirstein Advisory Council includes such cinema luminaries as directors Steven Soderbergh and Darren Aronofsky, cinematographers Robert Richardson and Maryse Alberti, and actors, Fisher Stevens and Ethan Hawke, among others.

The competition announced today is one element of a groundbreaking series of initiatives announced by MOME earlier this year, targeting the underrepresentation of women in the city's film, television, and theater industries – and making the agency the first municipal entity in the country to address gender inequity in these fields. In both New York City and the larger American entertainment landscape, women, people of color, LGBTQ individuals, people with disabilities, and other marginalized groups are consistently underrepresented, both on screen and behind the scenes.

The Center for the Study of Women in Television and Film released results of its 2015 study showing that women made up just 7% of directors on the top 250 films, 18% of individuals directing independent narrative features, and 29% of directors working on documentaries. In February, USC's Annenberg School for Journalism and Communication released a study that demonstrated "an inclusion crisis," according to its author, Professor Stacy L. Smith. Only 33.5% of speaking characters in films are female; behind the camera, just 15.2% of directors and 28.9% of writers across film, television and digital series were female; 22.6% of series creators were women across broadcast, cable and streaming content.

Other elements of MOME's programs to elevate the role of women in the entertainment industry include a $5 million grant fund to support film and theatre projects by, for and about women; pitch workshops for women filmmakers, and a film financing conference connecting women filmmakers with funding for their projects; an inspiring new block of programming on Channel 25 focused entirely on women and their perspectives; and a report analyzing the gender imbalance of directors in the film industry.

A key focus of the Mayor's Office of Media and Entertainment is encouraging greater inclusion across all sectors of the entertainment industry.

MOME's other initiatives to ensure greater representation in the film and TV industry include the Made in NY Writers Room, a mentorship program for TV writers from diverse backgrounds, launched in collaboration with the Writers Guild of America East and the NYC Department of Small Business Services; #NominateNYC, an initiative encouraging entertainment professionals from diverse backgrounds to nominate themselves or someone they know for consideration for membership by the Academy of Motion Picture Arts and Sciences; funding of over $8 million enabling the creation of the Feirstein Graduate School of Cinema, the first public graduate school of cinema in New York City, and a school committed to cultivating new and emerging voices in film; a $1 million grant to CUNY J-School's Center for Community and Ethnic Media to bring a key sector of New York City's media landscape into the digital age; and the Made in NY PA Training Program, which has trained more than 600 low income New Yorkers, many of whom were unemployed, for entry level jobs on film and television sets.

About the Mayor's Office of Media and Entertainment
The Mayor's Office of Media and Entertainment (MOME) is comprised of two divisions. The Office of Film, Theatre and Broadcasting encompasses film, television, radio, theatre, music, advertising, publishing, digital content and real estate as it relates to the creation of creative content. It serves as a one-stop shop for the entertainment industry, which has seen explosive growth over the last year in New York City, contributing nearly $9 billion and over 130,000 jobs. The Office promotes New York City as a thriving center of creativity, issuing permits for productions filming on public property, and facilitating production throughout the five boroughs. The Agency also oversees NYC Media, the City's official broadcast network and media production group, which has a reach of over 18 million people and provides programming for six local cable stations, including award-winning programs on the popular NYC Life (channel 25), as well as one radio station.

About Feirstein Graduate School of Cinema
The Feirstein Graduate School of Cinema, which opened in 2015 in a brand new, purpose-built facility at Steiner Studio at the Brooklyn Navy Yard, offers a three-year Master of Fine Arts (MFA) in Cinema Arts and a two-year Master of Arts (MA) in Cinema Studies. It is the first public graduate school of cinema in New York City and the only film school in the country built on a working film lot. Recognizing the importance of expanding diversity in the $9 billion New York entertainment industry, the Feirstein School currently has 170 students enrolled, of which 50% are women and 45% are from underrepresented groups. Feirstein offers specialized programs in: Screenwriting, Directing, Producing, Cinematography, Post Production, Media Scoring, Sonic Arts, Cinema Studies, and recently announced the addition of a program in Digital Animation & Visual Effects starting next fall. The school is committed to cultivating diverse new voices in cinema and providing students a pipeline to the industry. Another 130 students are expected to enroll in fall 2017 with the first class graduating in 2018. Learn more at: www.brooklyn.cuny.edu/feirstein

About IFP
The Independent Filmmaker Project (IFP) champions the future of storytelling by connecting artists with essential resources at all stages of development and distribution. IFP fosters a vibrant and sustainable independent storytelling community, represents a growing network of 10,000 storytellers around the world, and plays a key role in developing 350 new feature and documentary works each year. During its 38-year history, IFP has supported over 8,000 projects and offered resources to more than 20,000 filmmakers.

IFP guides storytellers through the process of making and distributing their work. It offers creative, technological and business support through year-round programming, which includes FILMMAKERMagazine, IFP Film Week, Envision, IFP Gotham Awards, and the Filmmaker and Screen Forward Labs. IFP's latest initiative, the Made in NY Media Center by IFP, is an incubator space developed with the Mayor's Office of Media and Entertainment, where storytellers from multiple disciplines, industries, and platforms can create, collaborate and connect. Through its programming—which also includes seminars, conferences, and mentorships—IFP creates exciting opportunities for promising new voices from a diverse range of racial, ethnic, religious, ideological and sexual perspectives.
-30-