Back to selection
The 20 Best American Films of 2016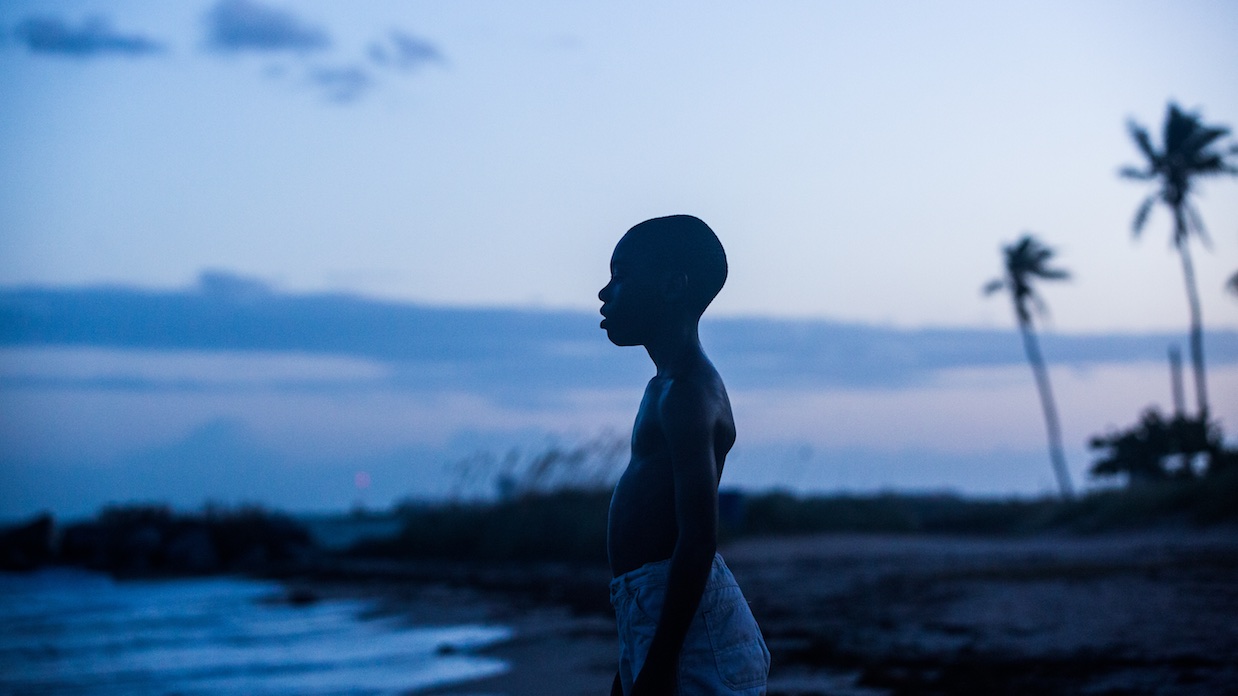 Moonlight
Let's start with a disclaimer about bias.
I'm drawn to a certain type of film, which is why this list is going to look pretty different from the one you'll find in, say, Entertainment Weekly. I don't really look to the movies I consume for entertainment or diversion.
I'm more drawn to emotional honesty. To work that comes straight from the heart and from the gut. I'm interested in movies that force me to challenge myself. That feel urgent and personal. That show me something new or shocking or unexpectedly truthful, that are enriching for the same reason they might be alienating to a more casual viewer.
I've sought out and seen enough this year to consider myself an authority on this type of film, what I'll call broadly a "Personal Film." I did not see Rogue One or Captain America: Civil War, so if that kind of thing is your bag, you should take this list with a major grain of salt and/or just navigate away right now. I acknowledge my disinterest in commercial filmmaking and the bias that causes me to seek out an alternative.
I also want to note that I'm not an encyclopedia in any way when it comes to world cinema, which is why I've restricted this list to films by American directors. I loved Toni Erdmann and Elle and American Honey as much as anything I saw this year, but I have not dug deep into the crevices of say, the regional Brazilian film scene in 2016, and thus I cannot claim to be an authority over the entire world of cinema.
What I can say with authority is that this was an incredible year for daring American filmmaking. It takes effort to uncover the boldest and best work being produced in this country today, but if one has the will to search and knows where to look, there is a treasure trove of daring artistry waiting to be discovered.
It's also so impressive to me that so many of our best filmmakers are working today with the barest of resources and next to no financial support. There are likely times when these filmmakers and their teams must feel like they are operating in a vacuum, like the rewards for their years-long efforts are completely ephemeral, like personal filmmaking is a Sisyphean effort, at best.
I have nothing but deep admiration for these filmmakers and films, and for the steely resolve that willed these works into reality.
Finally, one last note about bias before we get to the actual list:
I'm a straight white guy. I'm aware of the inherent bias that comes with that. I make a conscious effort to be aware of it not only in what I watch, but in how I interact with the world in general. That said, I'm also aware that despite my best efforts, this is not a bias that can ever be truly overcome.
Okay — onto the films!
20. Nuts!
Penny Lane's ambitious, hilarious, surprisingly resonant documentary weaves together the strange life story of Dr. John Romulus Brinkley, a self-proclaimed American titan who "cured" impotence through goat testicle injection in the early 20th century. Lane adapts Brinkley's kaleidoscopic autobiography with laser focus and energized animation, while putting Brinkley's autobiography under deeper examination in clever narrative ways. In its final chapter, Nuts! evolves into an unexpectedly moving tragedy about American mythmaking. Though we're now 100 years removed from Brinkley's moment in the spotlight, he feels more relevant than ever now in the era of Pizzagate.
19. Dark Night
In Dark Night, we spend a day drifting through the muggy suburbs of a restless Florida town, across strip malls and backyards, glimpsing detached, troubled youth. As night falls, we build towards an inevitable horror. Like Gus Van Sant's Elephant before it, Tim Sutton's hypnotic third feature reimagines a national tragedy for (and of) the screen, transforming unspeakable horror into a tone poem of bubbling male aggression and unbridled dread.
18. Do Not Resist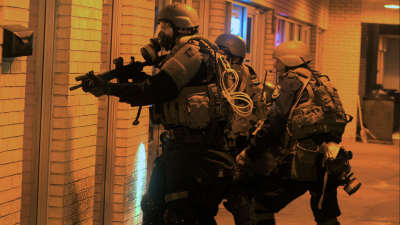 Craig Atkinson's Tribeca winner presents the most disturbing and holistic portrait I've seen to date about the militarization of the American police force. Atkinson understands that actions speak louder than words, and rather than populate his documentary with stats and figures, academic talking heads explaining the problem to us, he goes full verite and entrenches himself on the ground amidst the chaos. His access is impressive and his eye for detail is astonishing. Do Not Resist presents a diverse tapestry of conflict and injustice, contrasting the sprawling madness of Ferguson against the everyday terror of a casual drug bust. It's alarming and effective. It stares a growing sickness straight in the eye and doesn't flinch once.
17. Ma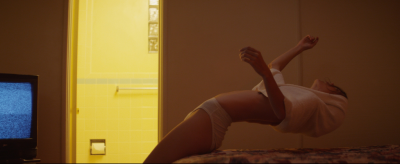 Celia Rowlson Hall's go-for-broke debut is unlike anything you've ever seen. A lush, dialogue-free dance road trip, Ma tracks its titular character (Hall) on a hallucinatory journey through the deserts of Nevada, all roads leading towards the lavish artifice of Las Vegas. A feminist dance epic that Jodorowsky wishes he was crazy enough to make, Ma is anchored by Hall's incredible lead performance, hypnotic, engrossing, and unhinged in the best possible way. Along with a few like-minded contemporaries, Hall's work is expanding the cinematic conversation around dance on the screen and physicality in film in general. Ma is Hall's most ambitious, fully-formed, and emotionally cathartic statement yet. I can't wait to see where she goes from here.
16. Actor Martinez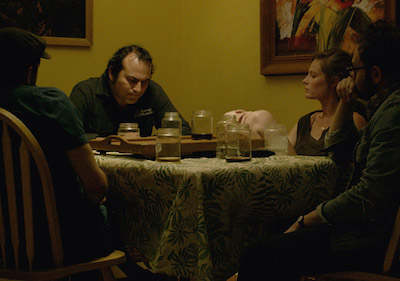 This twisted, pitch black comedy blends narrative and documentary together as co-directors Mike Ott and Nathan Silver turn a fictional portrait of a sad sack Denver actor (Arthur Martinez) into an escalating social experiment in which they goad, provoke and ultimately terrorize their actor in increasingly shocking ways. Like a mixture of Kiarostami's Close-Up and Comedy Central's Nathan For You, Actor Martinez's most impressive quality is also its most uncomfortable – how hard it becomes to tell the difference between fiction entertainment and regular, old human cruelty.
15. Spa Night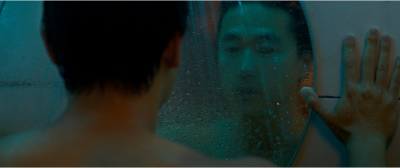 In Spa Night, a closeted Korean-American teen (Joe Seo) takes an after-hours job at a run-down Korean spa to support his family, a job that ultimately prompts a reluctant sexual awakening. Andrew Ahn's debut feature is a patient, emotionally observant, and impressively restrained coming of age tale, one that wisely opts for intimacy over melodrama. This is a subtle, quiet film, armed with a deep empathy for its characters and its world. If you are a fan of restrained cinema, Spa Night firmly establishes Ahn as a major talent to watch, one who has arrived out of the gate with a deep understanding of physical space, human behavior, style, tone, and grace.
14. The Love Witch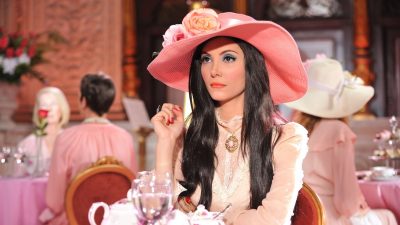 Perhaps the craziest thing about Anna Biller's The Love Witch — and there are many — is just the mere fact that this film exists. Movies this ambitious, strange, and idiosyncratic are not supposed to get made. Not in this reality, not in this country, and definitely not in 2016. But it's a testament to Biller's steely auteurist will that she was able to bring this personal vision to perfect life, a process that cost her eight years of total devotion and who-knows-how-many-hundreds-of-thousands-of-dollars that her investors had to have suspected they'd never see again. The ends more than justify the means, though, because The Love Witch is a literally perfect film (perfect even in its imperfections). Somehow sly and earnest at the same time, Biller's homage to the Technicolor melodramas of the 1960s is imbued with a healthy dose of feminist provocation, though that never fully overpowers her genuine admiration for her influences. The Love Witch is a truly cinematic experience. Watching it for the first time this past May at the Maryland Film Festival on 35mm in a room full of filmmakers all laughing and marvelling and in awe at what Biller had managed to will into the world was easily my favorite theatrical experience of 2016.
13. Always Shine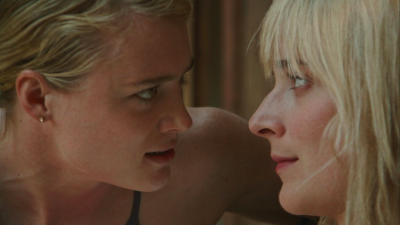 Always Shine is a personal movie, one about friendship and competition, acting and voyeurism, gender and identity. But none of that would add up to much if Always Shine wasn't also an expertly crafted horror film, one that is consistently gripping, incredibly tense, and just masterfully controlled throughout in the best possible way. I loved Sophia Takal's debut feature Green, which explored similar themes and displayed an out-of-the-gate knack for capturing pit-of-the-stomach dread. But this film takes that talent to a whole new level. She is one of the few genre directors working in America today who understands that a horror film can be entertaining, provocative and socially challenging at the same time.
12. Fraud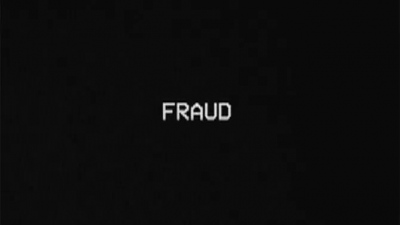 There are a lot of strange, idiosyncratic films on this list, but Fraud might be the only one to actually create a wholly new genre. Ostensibly an archival documentary, Fraud is compiled from actual footage uploaded to YouTube, the vast majority of which is pulled from one family's insanely expansive collection of strange home videos. But the twist is that Fraud isn't really a documentary, because director Dean Fleischer-Camp (he of Marcel the Shell and Catherine fame) manipulates the archival to tell a fictional story that is too insane to reveal here. What I do feel comfortable revealing is that Fraud is a disturbing, successful, and darkly comic riff on advanced consumerism in the internet age, a film that merges the cold soul of early Haneke with the visual flare of… like PewDiePie or someone?
11. Everybody Wants Some!!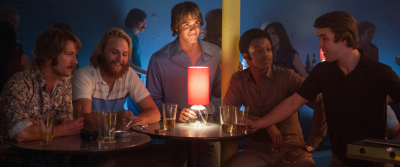 What I've always admired about Dazed and Confused is how in the film Richard Linklater never fully succumbs to the allure of nostalgia to the point where he allows it to whitewash the past. As much as that film is a deeply quotable, funny, genuinely loving tribute to Linklater's '70s suburban upbringing, it's also imbued with a steady dose of pain, sadness, and cruelty throughout. You know… the stuff that growing up is actually made of. The fact that this quality remains fully intact 20 years on is testament to Linklater's almost supernatural consistency. Like its spiritual predecessor, Everybody Wants Some!! is an endlessly watchable, warm hangout film, but one that has some really dark things to say about male competitiveness. Not bad for movie number 18, Rich.
10. Lovesong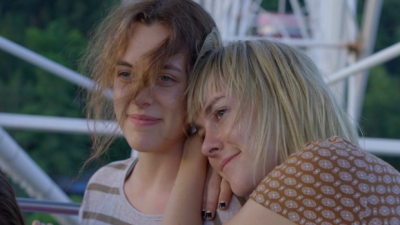 There will always be a place in my top ten list for a movie like Lovesong. A subtle, aching portrait of unrequited love, the story tracks the friendship between two women (Jena Malone and Riley Keough) as they drift apart over time and distance. Over the last 10 years, director So Yong Kim has built a strong filmography of subdued, precise character pieces. But Lovesong is easily her most emotionally impressive work to date. This is a film of restraint, where the drama is derived from what isn't said and what doesn't happen in any given scene. It's a deeply compelling and emotionally gutting work.
9. Free in Deed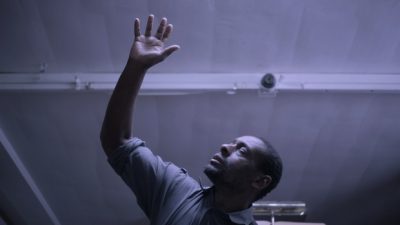 A brutal, unrelenting drama set within the Memphis faith-healing community, based on a disturbing true story. Director Jake Mahaffy's Free in Deed is a livewire of a movie, blending improvisational acting, observational documentary, and graceful drama together into a work that feels wholly original. This is a film of searing authenticity. It feels alive and urgent on the screen in a way that films rarely do these days.
8. Contemporary Color
Contemporary Color is the second best concert film I've ever seen (David Byrne was also involved in the first). In it, the Ross Brothers and a dream team of documentary filmmakers join together to capture a Byrne-masterminded performance, one that took over the Barclays Center last year and paired high school Color Guard performers with innovative musicians to create 10 stirring pieces. This film is an ecstatic, overwhelming experience, a schizophrenic mishmash of styles of bottling lightning. It makes me wish I owned a home theater so I could watch it whenever I'm feeling bummed out or uninspired.
There's a profoundly moving moment midway through the film that reveals in a seemingly offhand manner a larger context within which the concert is taking place. It's easily my favorite twist of any movie this year.
7. Manchester by the Sea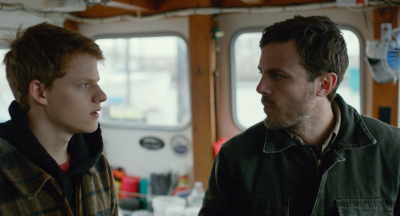 Kenneth Lonergan films burst at the seams — Margaret, his 2011 masterpiece, so much so that it led to a famously contentious post process, a half-decade delay, an unfinished version being released theatrically, and eventually, Lonergan being distrusted by Hollywood to the point where Matt Damon had to be given final cut over this, his followup. I'd like to personally thank Damon for allowing Manchester by the Sea to arrive fully intact, and chock full of the director's wit, soul, and deeply perceptive knack for character and voice. A winding rumination on grief and family, the film feels both expertly scripted and off-the-cuff alive. It's hard to tell stories about loss — harder still when we don't ever get to know the person who has been lost. So it's a testament to Lonergan's supreme talents that the drama in Manchester feels so alive, that the grief these characters wrestle with feels rich enough to systematically render the 1,000 person audience I watched the film with into a collectively sobbing mess.
6. I Am Not Your Negro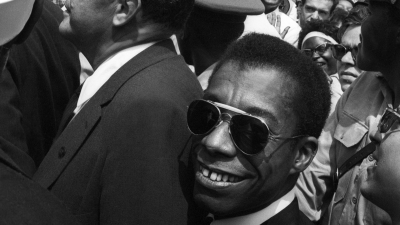 I've seen Raoul Peck's documentary I Am Not Your Negro twice now. Once before the election of Donald Trump and once after. During both viewings the film felt urgent, gripping, and devastating, the kind of movie that's impossible to watch without a lump in the back of your throat the entire runtime. I Am Not Your Negro is Peck's non-traditional adaptation of author James Baldwin's unfinished final book, in which the author explores his youth and life through the lens of the Civil Rights struggle. But this is so much more than a history lesson or personal memoir, more even than a treatise on the struggles of protest. It is a deep-dive into the heart and soul of America, tearing through layers of innuendo and social construct to shed truthful, wrenching light on the thin line that stands between freedom and the powerful forces that suppress it.
5. Cameraperson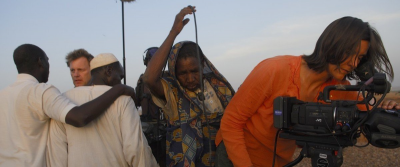 A collage of memory and experience. A personal essay rendered in images rather than words. Kristen Johnson's directorial debut assembles footage from the filmmaker's extensive work as a documentary cameraperson to form a rhythmic, first-person travelogue. Rather than guide the viewer towards any specific conclusions about the footage shown, the documentary simply allows us to live through Johnson's eyes, to take in a diverse array of visual splendors and horrors, to feel love, pain, injustice, even boredom, right alongside our director. Cameraperson is honest and vulnerable, and it cannot be unseen.
4. Certain Women
Kelly Reichardt has proven herself to be our country's most perceptive and patient filmmaker, and in Certain Women, her adaptation of author Maile Meloy's short fiction, she's found a great match in source material. This is a film about loneliness, and yet there's an unmistakable warmth to all aspects: from Reichardt's leisurely pacing to Christopher Blauvelt's rich 16mm photography, down to the quietly wrenching performances of the almost entirely female ensemble. I'm so glad I saw Certain Women on the big screen and allowed myself to get lost in the film's comforting loneliness.
3. My Entire High School Sinking Into the Sea
Cult graphic novelist Dash Shaw's debut feature film is a burst of energy and color, a wry and hilarious absurdist comedy whose title does as a good a job as summarizing the "plot" as I could hope to. The writing is sardonic and heartfelt, the animation a flurry of wonderfully strange aesthetics, the action and drama built slyly from the broken-down remnants of John Hughes tropes. All to say, My Entire High School Sinking Into the Sea is an instant cult classic, a spastic delight, and the funniest film I saw this year.
2. The Fits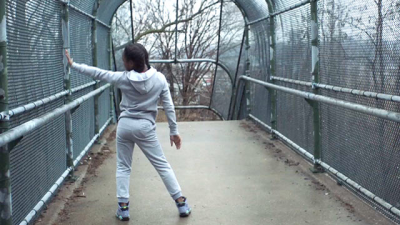 Anna Rose Holmer's microbudget debut is a hypnotic retelling of the strange-but-true story of a cheerleading squad stricken with a string of mysterious physical fits, a seemingly-contagious illness that experts eventually identified as psychological rather than physical in nature. Boldly, this whole drama plays out essentially in the background of Holmer's film, with focus lavished not on the external drama but instead on its internal subtext. Holmer has an acute understanding of the politics of adolescence, a phenomenon she chooses to represent primarily through physical activity and practiced movement. Like the dancers in her film, Holmer maintains a remarkable, steely control over the proceedings (until she lets go in the film's cathartic final moments). The Fits is a rapturous, perfect merging of choreography, cinematography, music, sight, sound and movement.
1. Moonlight
Make sure to see Barry Jenkins' Moonlight more than once. I loved this film the first time I saw it. But it was only on my second viewing that I could fully appreciate its resonance. That's because in that first viewing I was wholly unprepared to take in a film like this. I found myself naturally on edge, fretting and worrying about what horrible fates would befall these characters. I was steeling myself throughout for the drama and pain and Dickensian tragedy lurking around the corner. But that was a learned instinct, the result of viewing countless other, lesser works.
What I realized on my second viewing, once I knew the course of the story and could give myself over to the film on its own terms, is that Moonlight transcends traditional notions of plot and drama. Jenkins is more concerned with gracefully representing the emotional truth of everyday life — the backseat of a car driving through the city, the subtle curling of a fist on a classroom floor, the play of light against the ocean. It's not that Jenkins is uninterested in moments of high drama. It's that he manages to achieve these moments with ease, then grasp at something more personal.
This is a film that understands that authentic human drama isn't about grand tragedy. It's about the quiet stuff that follows — about absence and reconnection,about lasting trauma and fleeting growth. The flickers of beauty and sadness that ripple quietly across time.
This holiday season, please consider supporting Filmmaker, or giving Filmmaker as a gift, by taking advantage of our 50% off holiday sale.