Back to selection
2016: Nonfiction Storytelling in a World of Fake News
13TH
"Truth is stranger than fiction," as the maxim goes, and that was certainly the case in 2016. Following the election of Donald Trump, the fictional dystopian worlds of The Hunger Games, Westworld, and Black Mirror suddenly seemed pointedly realistic, and our new reality felt mighty strange.
Some of the year's most powerful nonfiction films, including Ava DuVernay's 13th, Dawn Porter's Trapped, and Raoul Peck's I Am Not Your Negro, took on new urgency as civil rights and reproductive rights increasingly came under fire.
By intercutting scenes of Trump supporters physically assaulting African-Americans at his rallies with scenes of whites threatening black people during the civil rights movement of the 1960s, DuVernay draws a clear and ominous parallel. 13th was essential viewing even before the election of Trump. But now the film takes on a scary new resonance as we realize this is a film about America's past and our future.
Meanwhile, I Am Not Your Negro resurrects James Baldwin, whose prescient words poetically link the civil rights movement of the past to today's Black Lives Matter movement. Baldwin's voice, provided by Samuel L. Jackson, seem prophetic as he speaks of America in denial about the legacy of slavery and at war with itself.
Trapped focuses on the heroic clinic workers and lawyers who must contend with increasingly restrictive state laws regarding abortion. As with 13th, Trapped takes on new relevance after the election of Trump. But Porter's film isn't a polemic on the issue. It doesn't lecture or pander. Instead, it presents a compelling portrait of the people on the front lines of the battle to keep abortion safe and legal.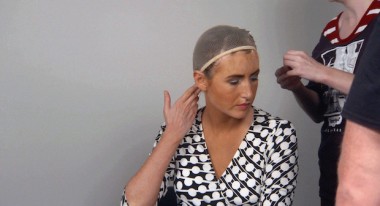 Meanwhile, in a world overrun by fake news, it seems fitting that many of the year's best documentaries toyed with the notion of truth and made the audience squirm. In Robert Greene's Kate Plays Christine, for instance, he cast actress Kate Lyn Sheil to prepare for the role of Christine Chubbuck, the Florida TV newscaster who shot and killed herself during a live broadcast in 1974. It's an intentionally artificial situation since Sheil is preparing for a part in a nonexistent film.
Watching Kate Plays Christine is a deeply unsettling experience. You can't help but wonder if Greene is attempting to find the "truth" of Chubbuck's tragic life or the reality of representation and performance. By the end of Kate Plays Christine, Sheil openly questions the filmmaker's motives. The audience, too, becomes complicit as we find ourselves dreading and anticipating the moment when Sheil pulls a gun to her head, acting out Chubbuck's final moments. Will she pull the trigger? And do we want to see it?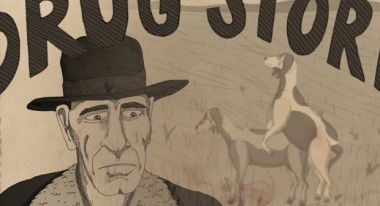 From the beginning of Penny Lane's Nuts!, the documentary about the life of huckster "doctor" John R. Brinkley, she lets on that she is telling a "mostly true story." Brinkley, who ran for governor in Kansas twice, was an early 20th-century showman who used the media to sell what he claimed as a cure for male potency and is credited with inventing the "infomercial."
Post-election, it's easy to see a bit of John R. Brinkley in Trump, who shares the same belief that if you say something enough times, people will believe it. Through an inventive mix of animation, archival footage, and interviews with contemporary historians, Lane reminds us how easy it is to be fooled. Of course, when Lane was making Nuts!, she couldn't have imagined the rise of Donald Trump. In an interview with The Moveable Feast, Lane said, "I couldn't have predicted Trump, but I'm not that surprised, it's just this is what we do. We are irrational."
The best documentaries of the year also gave us new insight into the subjective process of storytelling – and pushed against the formal constraints of nonfiction filmmaking. In Kirsten Johnson's Cameraperson, the cinematographer-turned-director presents a self-portrait in the form of a documentary. Intercutting footage she shot for other documentaries with footage of her family life, Johnson reminds us the cameraperson isn't just an observer, but also a participant in the story.
The filmmaker explicitly becomes part of the story in Hooligan Sparrow, in which Nanfu Wang follows Chinese activist Ye Haiyan (a.k.a. Hooligan Sparrow) as she protests the case of six elementary school girls who were sexually abused by their principal. Filming surreptitiously, Wang eventually becomes a target of the Chinese government and she smuggles footage out of the country which becomes the film Hooligan Sparrow.
Established "facts" are challenged in The Witness, James Solomon's excellent documentary, which reframes a story we all though we knew. The film follows Bill Genovese as he investigates the notorious 1964 murder of his sister Kitty Genovese, who was attacked in Queens, New York while 38 people allegedly did nothing to help her. Along the way, Genovese comes to realize that the "truth" of the story was not necessarily accurate. The film challenges our long-held understanding of the facts of the case while bringing the victim vividly to life.
There's been talk in the documentary community about the increased importance of nonfiction storytelling in the age of Trump. At the DOC NYC annual Visionaries Tribute lunch in New York just days after the election, Dawn Porter, the recipient of the Robert and Anne Drew Award for Documentary Excellence, told the audience, "This is not the time to compromise or shy away from the truths that we see."
When Peck set out to make I Am Not Your Negro, he said his goal was to "question everything again and reclaim my freedom and my subjectivity." Rather than make a predictable talking head biographical documentary about James Baldwin's life, Peck captures the spirit of Baldwin's words while experimenting with his own craft. Though he revisits the traditional "black" iconography, Peck creates something entirely new out of archival material. Through innovative framing, tweaking backgrounds, transferring current images to B&W, and colorizing archival B&W images, Peck forces viewers to look at old images in fresh ways. It's a disorienting and dazzling experience that represents the best of nonfiction filmmaking of 2016.
Let's hope that in 2017, filmmakers continue to tell stories that inspire us, challenge us, and remind us that even in nonfiction storytelling, the truth is subjective.