Back to selection
2016: A Year of 14 Film Festivals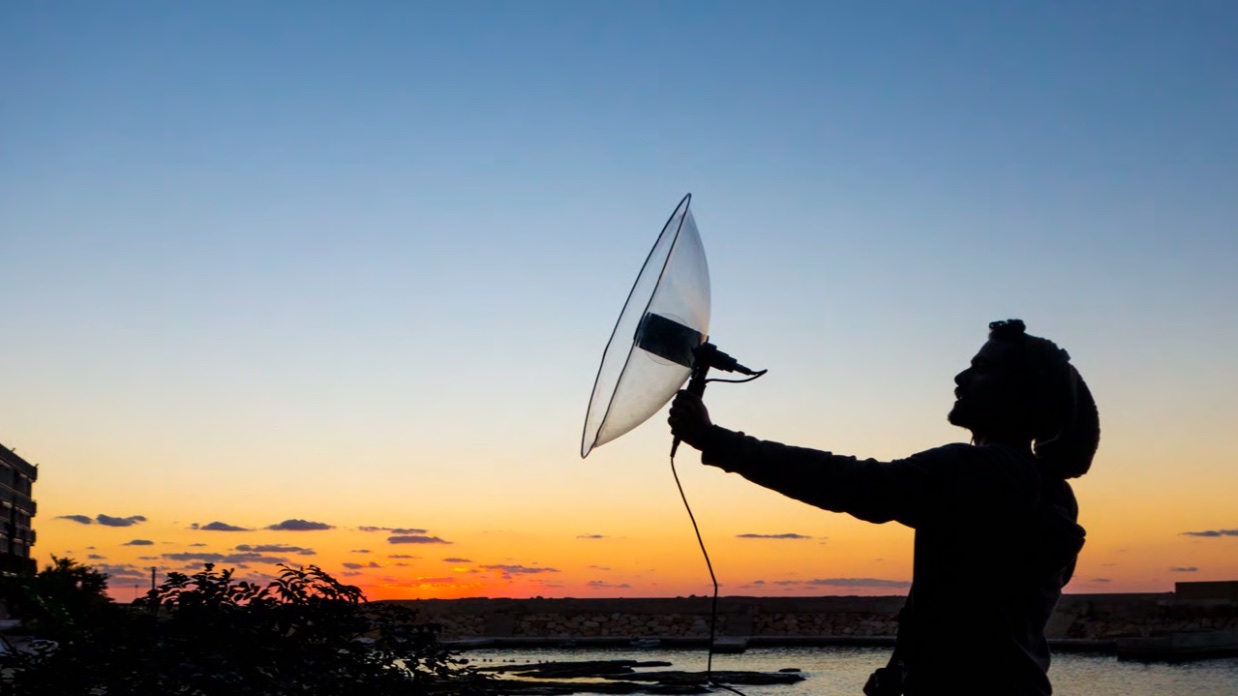 Listen
In 2016 I visited a number of festivals that I haven't visited before, and many for the first time. In a lot of ways this was a year that festivals finally seem to have come to grips with how the industry shifted/imploded following 2008's global economic recession, which resulted in the slashing of film industry and media budgets. Also, we now have a firmer idea on how internet streaming and video on demand have changed film industry habits and consumer behaviour. (Remember how Amazon and Netflix ate up Sundance in '16.) Television has also taken its place as an equal at film festivals — except in Cannes, where, in typical French style, the artistic director Thiery Fremaux turned his nose up at the thought of television infiltrating the French Riviera. Pas ici!
There were also a lot of audiences wearing glasses. For years we've been led to believe that the 3D revolution would have us all looking like the Men In Black in auditoriums, but as that idea got wiped from our memories, a new player came in its wake. Yes, 2016 was the year that virtual reality finally started to take off, and augmented reality became a key buzzword. Arguably, the place to be at the Tribeca Film Festival was the Virtual Reality room.
As for the movies, 2016 was an exceptional year. Nowhere was this more apparent than at Cannes, where possibly the greatest series of world premieres for at least a decade unleashed in the first week. Indeed, after seven days at the festival, I started to agree with Monsieur Fremaux when he wondered why we need television at film festivals.
Berlin
I missed the buzz films at Berlin this year. Both the Golden Bear winner Fire at Sea and Mia Hansen Løve's much admired Things to Come played on the opening weekend when I was not there. After much deliberation I had decided to abandon the festival for a couple of days to return to London to host some Bafta nominee panels, which were hugely fun. But that meant Berlin was a festival I went to, left, and returned to, and had the feeling that I'd missed the festival highlights.
What I really liked about Berlin this year was that the decision to focus on migration felt authentically timely and resulted in interesting programming. And I mean "interesting" not just in terms of content, but in the way these films were made. More and more, we are seeing people shoot footage on their phones or consumer cameras and these images fall into the hands of more established filmmakers who then mould the footage into narrative arcs.
This is most clear in the number of "films" coming out of Syria, but the film that really opened my eyes to this phenomenon was Les Sauters (Those Who Jump), a movie directed by Moritz Siebert and Estephan Wagner made using footage that they had asked a refugee, Abou Bakar Sidibé, living in a camp in northern Morocco, to film. They hoped that this would produce an insight into camps that no outsider would be able to. They were occasionally right.
The director protagonist was also used in And-EK Ghes…, that saw Colorado Velcu shooting the story of his family moving from Romania to Germany and then handing the footage over to his collaborator, director Philip Scheffner, to turn into a narrative. In the hands of novice cameramen, the framing and the shot-making decisions are often jarring, but also refreshingly unexpected.
I was also happy to see that my friend, the actor Khalid Abdalla, and director Tamer El Said finally complete their long gestating film, Last Days in the City, about the changes taking place in Egyptian society following the Tahrir Square demonstration. While Abdhalla does not receive a directorial credit, he does play a filmmaker making a documentary, filming many real events and struggling to make a movie out of the various strands, and in many ways this is as much his film as the director's.
Indeed, now that camera technology lives in our pockets, these interesting times are being captured in increasingly interesting ways. Two films coming out of Sundance that I liked — Uncle Howard, by Aaron Brookner, and Robert Greene's Kate Plays Christine — also played with the protagonist as creator / subject / auteur.
Okay, I'm going to admit it: I watched the short film A Man Returned on my smart phone. Shoot me. It was to do with the fact that I was due to interview director Mahdi Fleifel and could not get to a computer or screening room in time. This viewing choice did not stop me from admiring this short about refugees in Greece, but it did made me think about all the times I'd sighed over "kids" watching films on their phones. Maybe they are onto something.
Best Film: Death in Sarajevo. Danis Tanović is a director who doesn't get the critical plaudits or the distribution that his work deserves. Meryl Streep's jury gave this film the Silver Bear, which made it the best fiction film in their book, as the amazing Fire at Sea won the big prize (remember, I did not see Fire at Sea in Berlin). Set on the centennial of the 1914 assassination of Archduke Ferdinand by Bosnian-Serb Gavrilo Princip the film takes a look at the ongoing ethnic divisions in the Balkans and across Europe through the behind-the-scenes shenanigans at the Hotel Europa.
Doha Qumra
I have written quite extensively about the Qumra festival for this publication, and they have not broken what didn't need fixing. This second edition saw another collection of the industry's finest talk about the making of movies and the business all in the confines of the beautiful Zaha Hadid-designed Museum of Islamic Art. The format of the festival, with five filmmakers showing one film from their back catalogue and giving a masterclass, resulted in me not seeing one film over the course of the festival. But this is an event that is all about people talking to each other and one of my favourite nights was spent in the company of James Schamus and Elia Suleiman.
Best Event: The screen talk by Nuri Bilge Ceylon saw the Turkish Palme d'Or winner show his wicked dry sense of humour and talk about his time in London and, of course, his filmmaking aesthetic and influences.
Tribeca Film Festival
It's been many years since I've come to this New York festival and was persuaded to do so by my friend, the publicist Angel Cheng, who took a job there this year. I was glad that I did. Tribeca has improved a lot since the last time I was here, which was in 2012, the first year that Frederic Boyer was in charge. Now he's had time to stamp his authority on the festival, and the festival has mostly stopped showing terrible films with star names, which is a good thing for the festival and my anger levels.
This at least means that the American independents being showcased are there because of some sort of artistic merit. I enjoyed Ian Old's The Fixer (later retitled Burn Country) for its changing up of a standard formula (here, an Afghani discovers America). Demetri Martin took on the Woody Allen mantle with his directorial debut Dean, and there was also the wacky lesbian serial killer Women Who Kill, by the immensely talented Ingrid Jungermann.
But the real delights at this festival were found elsewhere, and for a change I don't mean New York's assortment of dive bars. There were several good screen talks, but the place to be was in the Virtual Arcade. I've always been skeptical about VR, but it's really come of age. Whether the experience was like an animation (Allumette), a game (Dragon Flight) a movie accompaniment (Notes on Blindness: Into the Darkness), a call for activism (The Ark) and reportage (My Mother's Wing), I was enthralled.
Best Film: Notes on Blindness (Film and VR). The virtual reality film augments the already excellent documentary by giving audiences another way into understanding the world as seen through the eyes (sorry!) of John Hull. The work is based on the audio diary kept by Hull as he started to go blind. The documentary tells the story, while the virtual reality gives an experience. Amazing.
Istanbul Film Festival
The terrorist attacks in Istanbul in the early part of the year led to many in the industry thinking twice about going to this vibrant festival.
The festival was rocked in 2015 when dozens of Turkish filmmakers withdrew their films following a protest over the removal of a documentary, North, by Cayan Demirel and Ertugul Mavioglu, leading to the cancelation of the festival's competitions and closing ceremony. This year, new festival director Kerem Ayan could happily report that everything went according to plan. The festival has a great industry program, Meetings of the Bridge, with works in progress screenings and prizes, running alongside the main audience facing festival. There were several lovely events, including a reception at the Swedish embassy. Yet this felt like a festival that would be happy with me noting that at times it felt a bit too safe.
Best Film: Only Blockbusters Left Alive: Monopolizing Film Distribution in Turkey. There was some disquiet at the festival, but this was down to a reason that independent filmmakers around the world will recognize — how difficult it is getting films into cinemas that seem increasingly focused on sure-bet blockbusters. The documentary is about the gripe of Kaan Müjdeci, director of Venice Jury Prize winner Sivas, and a group of Turkish directors who feel that Mars Cinema Group has exceeded its commercial powers by producing, distributing and exhibiting films.
Cannes Film Festival
Everyday at Cannes I pinched myself at how great the movies were. Every day. Everyone (apart from Sean Penn and The Dardennes Brothers) seemed to be working with their A-game. I've never spent so much time in a cinema watching films. They were so good I didn't get bored of watching four or five films a day. When The Last Face played, I thought, finally the stinkers. And then came Elle and The Salesman…
So this was Cannes. Divines (****) Dog Eat Dog (**). The Red Turtle (****). The Salesman (****). Gimme Danger (**). Baccalaureat (Graduation) (****). The Last Face (*). Two Lovers and A Bear (***). Neon Demon (***). Stopover (****). American Honey (****). It's Only The End of the World (****). The Unknown Girl (**). Julieta (**). Ma Rosa (****). Aquarius (*****). Captain Fantastic (*****). Personal Shopper (***). Hell and High Water (****). Wolf and Sheep (***). Raman Raghev 2.0 (***). Paterson (****). Sarbjit (*). Tour de France (****). The Transfiguration (****). Neruda (****). L'economie de Couple (After Love) (***). Toni Erdmann (*****). Slack Bay (**). Clash (****). I, Daniel Blake (*****). Personal Affairs (***). Album (****). Rester Vertical (Staying Vertical) (****). Sierra Nevada (*****). Café Society (**). Raw (*****). Elle (*****). Hissein Habre: A Chadian Tragedy (***) The Happiest Day in the Life of Olli Maki (****) Tramontane (3 stars)
Best Film: Toni Erdmann. I have not laughed so much, or so hard, since Borat's naked wrestling match. The last 45 minutes are the greatest, most funny moments of cinema for many a year. Maren Ade: I salute you and your naked parties.
The East End Film Festival.
Every year I take on one film festival jury. This year was the turn of The East End Film Festival. I was on the feature film jury. It was hard to refuse the job as a former intern of mine, Andrew Simpson, is one of the head programmers. As is the habit of film festivals they sent me the films ahead of time, so that I could watch in the comfort of my own home cinema. Some of the films I'd already seen and one was one of my favourites of last year. It was the film that won our top prize — Leyla Bouzid's As I Opened My Eyes. It was the most boring jury discussion ever, as everyone was asked to list their top three films, and the Tunisian coming-of-age drama was on the top of everyone's list. But as I'd seen the film last year, and in the interest of respecting the privacy of the jury I have chosen a film not under our remit as the favourite film that I saw at the festival.
Best Film: The Hard Stop. The year started with #OscarsSoWhite dominating the headlines, a fallout from #BlackLivesMatter, this film investigates the death (murder) of Mark Duggan, which sparked the 2011 London riots. The echoes of the murder of PC Keith BlackLock in the 1980s are highlighted in George Amponsah's documentary.
Edinburgh Film Festival.
My friend and former Screen International head reviewer Mark Adams has now got his slippers under the table at The Edinburgh Film Festival, so I thought I'd give the festival a go, having fallen out of love with the festival several years a go. In 1999, Edinburgh was the first festival I ever attended as an accredited member of the press.
It's here it dawned on me that watching films on links and in advance (see East End, above) are making festivals worse because the industry no longer feels the need to go to festivals such as Edinburgh unless they have a film there. Even worse, buyers no longer need to attend film festivals because most of them ask to see the film in advance and watch via links. The race to find films first, and buy them is so great, distributors, sales agents and the like are no longer interested in seeing how a film plays in front of an audience. And if a film plays well and the buyers don't like it, they just call it "a festival film."
This is a roundabout way of saying that what I really noticed was how many less industry bodies there were at this festival, and at others I attended, away from the big five festivals. It's bad for independent film, and bad for young unconnected filmmakers hoping to make inroads into the industry, as festivals used to be where you could meet people and maybe have that chance meeting that could change your life. It was in 1999 in Edinburgh that I had a discussion with a programmer about Bruno Dumont that led to me interviewing the French auteur a few months later and also to writing an authorized biography on Spike Lee.
In between watching very dull soccer games on the television as part of the European championships I went to see a number of small British films hoping to get that big break and a distributor, or the eyes of festival programmers able to give their sweat, blood and tears an outlet. These included Charles Henri-Bellevue's India-set crime caper Jet Trash, Jane Gull's touching drama My Feral Heart, Chris Foggin's coming-of-age drama Kids in Love and Philip John's Scottish road movie Moon Dogs.
Best Film: Moon Dogs. Some lovely characters combine in this coming of age tale that has a touch of John Hughes and Jules and Jim. The scenes between the two boys (Jack Parry-Jones and Christie O'Donnell) and the young girl (Tara Lee) who comes between them are excellent. It's a shame that this intimacy is ruined by silly gangster side-plots.
I had a similar problem with Divines, the wonderful Camera d'Or winner from Cannes (well, wonderful for the first hour) that lost some of it's magic when it decided small was not beautiful. I first met director Houda Benyamina at Qumra in Doha and she has a remarkable unique voice that is stilted by conventional storylines.
Venice Film Festival.
Venice opened with La La Land, premiered Arrival, Jackie and Nocturnal Animals — so much for the death of Venice and the rise of Toronto and Telluride. These were the four best American films available, and they all opened in competition on the Lido. Festival director Alberto Barbera deserves kudos for his choices and the reminder that Venice with its curated selection is still the grand old lady.
I'm still annoyed that I keep missing Amat Escalante's The Untamed , and I saw Lav Diaz's Golden Lion-winner The Woman Who Left at the London Film Festival.
Away from the competition I liked Andrew Dominik's One More Time With Feeling, his collaboration with Nick Cave on the musician's new album and coping with grief. Alice Lowe's Prevenge was a funny horror movie, and Hotel Salvation marks Shubhashish Bhutiani as a talent to watch.
Best Film: Jackie. The second biographical film this year made by Chile's Pablo Larrain and his first English-language film. It's got an old formula, revolving around a journalist interview, but it's a film that takes what we know and gives it a unique twist. Portman is excellent as Jackie Kennedy, and the reenactment of the shooting of JFK from her perspective is incredible.
San Sebastian
I skipped Toronto this year and went back to one of my favorite old haunts, San Sebastian. This is one of the most enjoyable festivals, with a good selection of films and in a city with great food and a lovely setting. It's what I imagine Cannes was like before it became Cannes. One of my highlights was a reception for the Chinese film I'm Not Madame Bovary, where the conversation with the filmmakers and the Chinese delegation in full flow, and the canapés were not too shabby either. I saw two great films, Nocturama and Lady Macbeth, which kept my spirits high.
Being at San Sebastian also made me feel good about my decision to skip Toronto this year. In these amazing surrounds I was reminded of what I was missing out on, with all these stories of journalists complaining Toronto is too big. That's not necessarily true, but it was nice to read while I was in a festival that's amazingly manageable and extremely pleasant.
Best Film: Nocturama. The first half of Bertrand Bonello's essay on terrorism is like watching a Jean-Pierre Melville heist thriller, with all the planning, slick edits and surprising turns, all done whilst keeping the audience in the dark about what's unfolding. We are outsiders looking in, trying to grapple with the excellent edits and myriad characters. The second half of the film is pure Kubrick, with the action taking place inside a French department store. It's heavily stylized critique of capitalism, with nihilistic protagonists who look like they on a break from Paris Fashion week.
Helsinki
Love and Anarchy is the lovely title of the Helsinki Film Festival, but I actually flew over for the weekend to cover the industry event, The Finnish Film Affair. So I got to see works-in-progress and pitches and a lot of self-congratulations (deserved, I might add) over the Cannes success of Un Certain Regard winner, The Happiest Day in the Life of Olli Maki — the coolest boxing film of the year. I take no pride in admitting that with Finland being the world capital of per capita coffee consumption I also wanted to visit Helsinki's excellent café scene, and I was not disappointed.
There are also some excellent events at The Finnish Film Affair, and one night they took us to an excellent sauna, although the dip into the Baltic sea was, well, Baltic. I did wonder how much actual business was being done in swimming costumes, but I was having too much fun to voice that question.
Best Event: the Works-in-Progress pitches. These had me excited about Tom of Finland, a film about artist Touko Laaksonen directed by Dome Karukoski, which is expected to unveil early in 2017 and then for later in the year, Thick Lashes Of Lauri Mäntyvaara, produced by the team behind Olli Maki.
Zurich
The younger sister of San Sebastian shares many films with the Spanish festival, but the festivals could not be further apart in terms of ambience. Both cities have romantic settings and excellent programs, but where San Sebastian feels like a chaotic romance, Zurich feels like a royal affair. One of the highlights this year was not a film, but a beautiful temporary cinema built on the lake. It was the most luscious place to watch a film this year. The festival is only 11 years old but it feels as if it has been running forever. Zurich is an excellent festival — I just wish it felt like there was more buzz.
One of my favourite parts of the festival was playing in a the charity tennis tournament at the lovely tennis courts at the Dolder Grand. Although I did miss our final game as I had to run to interview Oliver Stone. Argh!
Best Film: Ma vie de Courgette (My Live as a Zuchinni). Girlhood director Céline Sciamma wonderful screen adaptation of Gilles Paris' novel, Autobiography of a Courgette has been given a stop-motion life by director Claude Barras. The animation is wondrous, the story is a spaghetti of emotions and it makes you want to be a vegetable.
London Film Festival
My hometown film festival doesn't change much. It still is a festival that serves a "best of the fests" selection and caters for films that have distribution and has many great guests who also double up and try to win BAFTA votes when in town. This year had the added bonus that because I didn't go to Toronto, the numerous British films that launched in Canada were mostly fresh to my eyes. I did a panel on diversity for novice filmmakers, which was great, and also walked out of the Clint Eastwood film Sully, because it was the surprise movie and I had some premonition that Eastwood's support of Trump was where the tide was turning. Such is life.
Best Film: RAW. Yes I saw this at Cannes, but I watched it again in London, and if I loved it the first time, I thought it was even better the second time over. French director Julia Ducournau has made a horror film that is up there with the best of Dario Argento, David Lynch and Roman Polanski. Yes it's that good. Just don't plan to eat steak after.
If I was to choose a film that I saw for the first time, it would be between the record-breaking body-swap Japanese animation Your Name, directed by Makoto Shinkai, and Layla M., Mijke De Jong's engrossing film about a Dutch Muslim who follows her heart into a Middle East war zone that incredibly manages to make us feel empathy with the protagonist even while we can't understand her decisions.
Indie Memphis
I had never heard of the Indie Memphis film festival before last year, but when Filmmaker Contributing Editor Brandon Harris took on the job as head programmer, suddenly it was on my radar. So in the days before Trump became the President-elect, I got to walk through one of America's great cities and get a reminder that away from the coasts, much of America has been left behind. One wonders if Memphis could survive on rock 'n' roll without Fed Ex being based there. But, wow, this festival is on the up, as the delightful selection mirrored my pal Brandon — intellectual, dumb, diverse, powerful and teeming with cultural insights.
I spent five days, watching some films from local filmmakers that I've never seen billed anywhere else, as well as a selection of the finest films from festivals around the world. Music played in front of every screening, and everywhere you turned there was a smiling face. The festival used its community to create an engaging atmosphere and vibe that many much bigger festivals — I'm thinking of you Venice, Toronto and London — would benefit from having. This was a festival with a lot of soul.
Best Film: I Am Not Your Negro. This documentary, inspired mostly by James Baldwin, but also by Malcolm X, Medgar Evers and Martin Luther King, who died in Memphis, offers a fascinating insight into the continued racial divide that splits America. Director Raoul Peck does a remarkable job mixing the text of an unfinished Baldwin manuscript with archive footage of the Civil Rights movement.
Dubai Film Festival
The vagaries of the Middle East film scene mean that in the 18 years that I've been reporting on film, both Abu Dhabi and Doha have opened and closed film festivals that were set up to compete with Dubai. But here we are, Dubai the eldest statesman, is also the last man standing, and now that it's not competing for films, it's also the place to come and see the best films from the region.
It is now a must go-to festival for anyone interested in films from the Middle East or North Africa and has a great selection of industry guests. I hosted a panel called "Breaking the Frame: Redefining What a Documentary Can Do," with esteemed guests Livia Bloom, Vice President Icarus Films; John Battsek, Managing Director of Passion Pictures; and Signe Byrge Sorensen, co-founder of Final Cut for Real. The way the boundaries between documentaries have blurred and the authored approached has now made the most basic question hard to answer: what constitutes a documentary?
The festival also has a large selection of Oscar favourites, but the main interest come from catching the local fare especially as they often give an insight to the complicated politics of the region that we simply do not get on the news.
In the way it wore its politics on its sleeve and the direct message the Egyptian film The Preacher reminded me of Ken Loach's Palme d'Or winning film, I, Daniel Blake. It stars Amr Saad as an open-minded television preacher whose popularity makes him a target for a myriad of groups all with separate agendas.
The six films I saw that played in the Arabian night section: French Tour, that features a rapping Gerard Depardieu, Gaza Surf Club about the Gaza surf scene, the powerful tale of a Dutch girl following her heart into a war zone; Layla M.; the lighthearted Paris-set The Traveller; the Syrian footage in The War Show and the Lebanon set drama Listen, were all so different and so unexpected. Once again proving that the films from the region are amongst the best in the world.
Best Film: Listen. If I had not seen Layla M. in London that would have challenged the superb Lebanese drama Listen for top spot. Philippe Aractingi's romantic tale is the Arabic The Conversation, and it's that good. It tells the story of a sound recordist who is convinced that he can get his girlfriend out of a coma by sending her sounds he has recorded. It's a beautiful film where the main conflict is the one of the heart.