Back to selection
"A Challenge for Some in the Audience": Director Yance Ford | Strong Island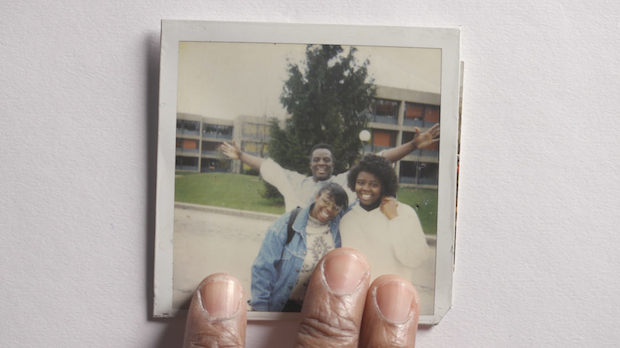 Strong Island
During its development, production or eventual distribution, what specific challenge of communication did, or will your film, face? How did you deal with it, or how are you planning to deal with it?
It's important to understand that Strong Island was in development years before a frame of the film was shot. The first challenge I faced was "coming out" as someone who had lost a loved one to homicide.
In the doc community there is a divide that we don't talk about much, if at all: My parents grew up in the Jim Crow South, I am ONE generation from poll tests, my mother sitting at the back of the bus, and my parents fleeing the South during the Great Migration. As filmmakers at times we fall into assumptions (consciously or not) that the issues we examine exist in the world of our subjects but not in our own "community." The realization that I fall into so many statistics that Ta-Nehisi Coates wrote eloquently about in The Atlantic article "The Case for Reparations" is a genuine shock in my professional life and one that deserves examination.
Strong Island communicates an intimate, searing story with a level of control (formal framing, evidentiary presentation of emotional content) that may be disconcerting. It may not be the vein of communication that audiences expect from a film where the filmmaker is also a character. But Strong Island is a meticulously thought out, visually constructed experience that invites the viewer into the life and home of its characters. At times this construction makes for uncomfortable viewing and that will be a challenge for some in the audience and an affirmation for others. Strong Island has to communicate on at least two frequencies and never fall into an assumption of who the audience will be. This multilayered communication is visual, tonal, aural and emotional and more than anything it is direct.
I imagine that there will be a variety of responses to Strong Island. My preparation is simple: I will be present for every question and questioner, and answer as best I can. But ultimately I hope Strong Island offers viewers an opportunity to see differently. Grappling with that challenge is the work of the audience. It's my hope that when the lights come up, the audience will accept that challenge.
[PREMIERE SCREENING: Monday, January 23 at 3:00pm — Temple Theatre]