Back to selection
"A Survival Thriller Set in the Remote Bush": Director Damien Power | Killing Ground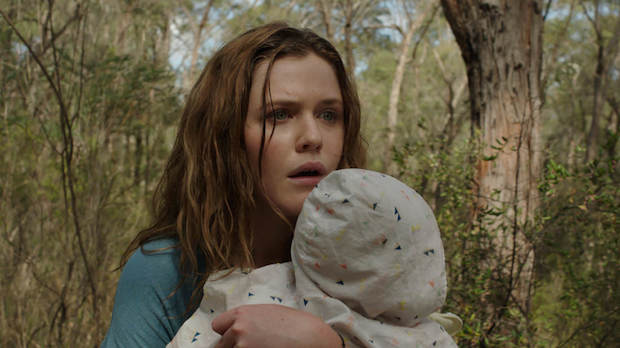 Killing Ground
During its development, production or eventual distribution, what specific challenge of communication did, or will your film, face? How did you deal with it, or how are you planning to deal with it?
As a director, there are many ways to communicate your vision for the film to cast and crew. In the lead-up to shooting my first feature, Killing Ground, I used them all: screening and talking about films that resonated, mood boards, sketches, diagrams, notes, long conversations – whatever helped whoever I was talking to best understand the film we were making. During the shoot I discovered it can help to show the cast and crew the film you're making.
Killing Ground is a survival thriller set in the remote bush. We shot most of it in a beautiful nature reserve on the outskirts of Sydney. Through good scheduling and a little luck, we spent the first weeks shooting the film's opening – the happy time before everything goes terribly wrong. On days when it wasn't raining, the shoot almost had a summer camp vibe. That came to an abrupt halt, about two weeks in, when we filmed the first violence.
We didn't have daily rushes screenings, though I would check the rushes if I had any concerns about a scene, so most of the cast and crew hadn't seen a frame we'd shot. Editor Katie Flaxman and I decided to cut together a three minute "trailer" from everything we'd shot so far. It would be a treat for the cast and crew – something to motivate them through difficult days and long night shoots ahead. But when Katie sent me the trailer I realized it was much more than a mid-shoot pick-me-up, it was confirmation of my vision for the film and a brutal reminder of the stakes of the story we were telling. I couldn't stop watching it.
Next day we set up a tent on a patch of grass next to the unit base and balanced a large monitor on top of a card table so that cast and crew could watch the trailer on their lunch break.
Our "trailer" started with shots of happy times set to Simon & Garfunkel's "The Sounds of Silence," then faded to an ominous black silence, broken by a piercing scream. This cut to shots of the violence set to Nouela's stripped-back version of "The Sounds of Silence." I know the use of depressing cover versions of famous songs in movie trailers is a well-worn Hollywood trope – but here the cut from the original to the cover nailed the savage change in mood.
As a first-time feature filmmaker, who'd previously only made shorts, I'd never had the opportunity to test drive a film (or even a piece of the film) with the cast and crew during the shoot. Usually the shoot is over before you can cut anything together.
Before screening the trailer I put my iPhone under the TV to record their reactions. There's a moment when you can see it sink in: This is the film we're making. I won't say everyone went back to work whistling a happy tune (it's not that kind of film), but standing on location later that day I swear I heard someone humming, "Hello darkness, my old friend…"
[PREMIERE SCREENING: Friday, January 20 at 11:45pm — Egyptian Theatre]