Back to selection
NYFF46 PART 1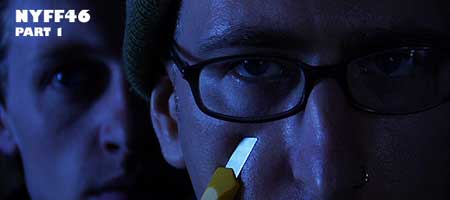 In Jamie Stuart's first episode in his series of shorts on the 46th New York Film Festival, he invites us into his wild imagination while sitting in on press conferences for directors Laurent Cantet and Kelly Reichardt.
Download the short here by right clicking and choosing Save Target or Save Link. (33M)
Approximate running time: 5:53.
Please visit Jamie's site at www.mutinycompany.com.
To see all the videos in this series please go to
https://filmmakermagazine.com/nyff46.php.