Back to selection
Inside the IFP Labs: How to Claim Your Emerging Voice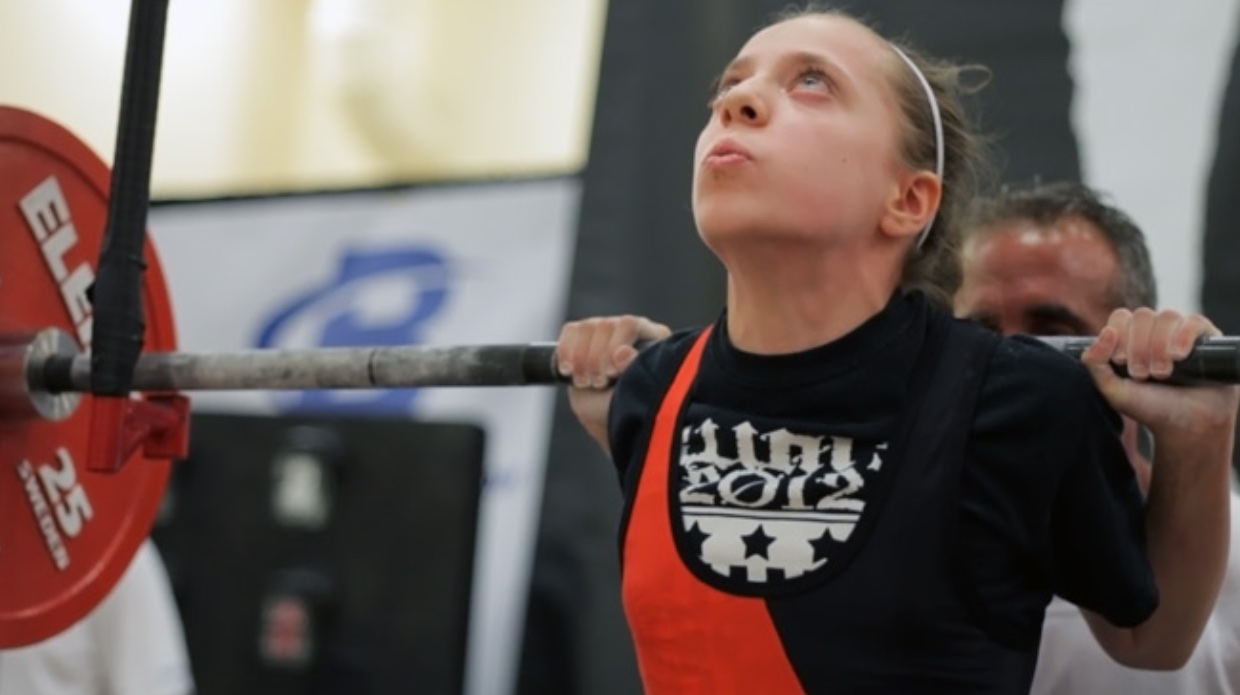 Supergirl
Monday night's event at the Made in NY Media Center — "Inside the IFP Labs: How to Claim Your Emerging Voice" — brought together three film directors and an episodic series producer, all of whom had gone through the various Labs, to talk about the process.
A bit of background: the IFP Filmmaker Labs — the Narrative Lab and Documentary Lab — are open to first-time feature directors with works in post-production. Films must be budgeted under $1 million. The Screen Forward Lab is geared toward episodic media intended for any platform. All applicants must be IFP members. Sessions are held in the spring and fall (spring only for Spring Forward), and the selected projects are then included in IFP Film Week. Each section — doc, narrative, and episodic — accepts 10 projects. Erik Luers, who moderated the panel and also oversees Membership and Public Programming for IFP, described the Labs as a "year-long mentorship program."
While Screen Forward simply requires some kind of visual sample, submissions for the feature labs require a minimum 40-minute work-in-progress sample. For each of the panelists, this was the toughest requirement.
Roxy Toporowych, a 2016 Narrative Lab fellow, had just completed production on Julia Blue, a love story set in war-torn Ukraine. They had just finished the translation and subtitling and had begun the assembly, but coming up with a 40-minute sample was a big ask. Although she did manage to submit several sketched-out scenes that added up to 40 minutes exactly, programmers subsequently requested her script. This isn't the normal procedure, but while the programmers saw the potential in her work, they needed more of a sense of how it was all going to come together.
Paula Eiselt, a 2016 Documentary Lab fellow, attended with 93Queen. The film follows Rachel "Ruchie" Freier, a lawyer, mother of six, and member of the Hasidic community on her quest to deliver dignified emergency medical services to the Hasidic women of her Brooklyn neighborhood. Eiselt was at the end of production, hadn't yet started post-production, and didn't have any scenes to submit. But her film went through The Edit Center, a program for aspiring editors that works on one narrative and one documentary in each six-week course, and she left there with enough scenes to submit.
Milton Tabbot, IFP's Senior Director of Programming, encouraged people to submit to the Labs even if they're not sure they're ready. He also said that prospective applicants can email him or Zach Mandinach, Program Manager and Producer, and ask for feedback. In general, projects should be somewhere in the post process but not yet picture-locked. Lab films are generally expected to be completed within the year. Tabbot explained, "The point is to come in at a point where you can still step away and make changes."
Jessie Auritt, a 2015 Documentary Lab fellow, directed Supergirl, about an Orthodox Jewish girl who fights to hold on to her powerlifting title while navigating the perils of adolescence, religious obligations, cyber-bullying and health issues. For Auritt, a key aspect of the labs was getting feedback from her editing advisor, Penelope Falk (Bright Lights: Starring Carrie Fisher and Debbie Reynolds, Joan Rivers: A Piece of Work). Auritt relayed that she'd been "in the thick of editing — editing on my own at that point — and I was looking for guidance as I was so close to it." Having an experienced editor watch her assembly and give advice on what to focus on was invaluable. Falk later recommended an editor who Auritt ended up bringing onto the film.
Matt Thurm attended the 2016 Screen Forward Lab as the producer of The Come Up, a half-hour television show that follows a group of friends, bouncers at the city's nightspots, as they attempt to navigate adulthood, while avoiding any of the trappings that come with the territory — career, commitment, or any kind of compromise. Thurm reported that the Lab helped him figure out how to pitch the project. They had shot the pilot, it was essentially a proof of concept, and they had applied to the Lab "to get it off the ground, do a bunch of meetings, and see if anyone was interested." He added, "I didn't really know how to talk about [the project] before, but after the Screen Forward Lab and then Film Week, I would say, 'It's like Sex and the City for men, or Entourage for women.'"
Toporowych had never done a color correction session. With the Labs, she was able to visit a post house where a colorist showed her and the other fellows how color correction can impact a film, a particular scene, or even help to direct the audience's attention toward certain details within a scene. She was then able to take that knowledge to her own colorist and ask for what she'd seen and learned.
Auritt attended a breakout session that had the Lab filmmakers list every audience segment from the broadest sense (i.e., "women") to the very specific ("Orthodox Jewish women who also play sports.") She said, "That was helpful when we did the Kickstarter, as we did a lot of outreach to these different groups."
She met her film's sales agent (Preferred Content) at IFP Week and also appreciated the strategic plans the Labs helped her and her team work up. They had to come up with a festival and distribution Plan A, B, and C, which forced them to think about the different goals they had for the film: "'Do you want to advance your career, make money, or get the biggest audience?' It was really helpful to think through all that," she said.
Later, when Supergirl didn't get into Sundance, Tribeca or SXSW, she and her team already had a plan worked out. They strategized with their sales agent, passing on some festivals to premiere at the Hamptons International Film Festival, followed by DOC NYC and Slamdance (and a few regional fests), and the film has now been acquired by FilmRise and will be broadcast on Independent Lens on PBS in the fall. Auritt shared that if they hadn't had those talks in the Labs, or had a sales agent — which prior to the Lab, she wasn't sure she wanted — she doesn't know that they would have been as capable at navigating this path.
Although The Come Up was conceived of as a 22-minute comedy, Thurm went into the Labs with the attitude that they were "platform agnostic." He said, "Now, thanks to IFP, we're working out a deal with a digital distributor." The deal is for 120 minutes of content, split up into however many minutes each episode needs for each storyline.
For Eiselt, getting into the Labs was the first big validation their project received. They had been rejected for many grants already, and IFP was the first to give them the stamp of approval. But industry meetings were still a daunting proposition. She said, "The first time I spoke about the film to the industry, the first meeting of the day, was always super tense, and I'd find myself babbling. And then by meeting number three, I was like: 'I got this.'" She found that a lot of the industry would ask the same questions about the story, and it was interesting to see what people were picking up on. They met with ITVS, who encouraged them to apply, and 93Queen is now an ITVS co-production. Said Eiselt, "That was directly from the pitch market."
The deadline for applications to the IFP Filmmaker and Screen Forward Labs is March 3.