Back to selection
Blackmagic Announces Color Control Panels and URSA Mini Pro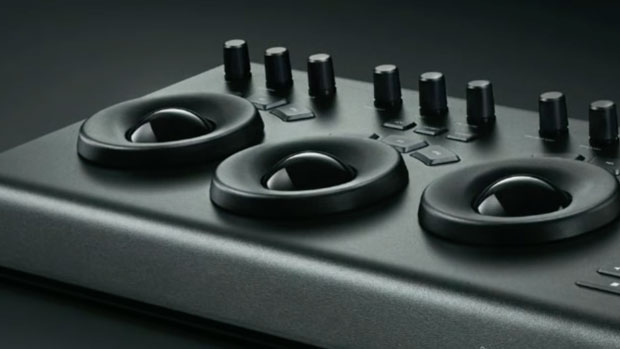 Blackmagic announced some exciting new products last week; two control panels specifically designed for color correction work, a Linux version of DaVinci Resolve, and a new version of their Mini URSA camera, the Mini URSA Pro.
Color Control Panels
When Blackmagic acquired DaVinci Resolve, they took it in a new direction; they separated it from the expensive external control panel it had previously required, created Macintosh and Windows versions, released free versions, and greatly expanded the editing functionality of the application. In short, they seemed to be turning it away from a color editing powerhouse into an all-in-one production tool.
Last week they announced Resolve 12.5.5 and new hardware that focuses on Resolve's roots: color correction.
Blackmagic announced two "portable" color control panels; the Micro Panel at $995, and the $2,995 Mini Panel. Both of these devices provide the three dedicated track balls like those found in the original control panel (now called the Advanced Panel), but at a fraction of the price.
In his press conference video announcing the new panels, Blackmagic President Grant Petty talked about what led them to create these new panels. He said that after releasing their Cintel film scanners — which Blackmagic produced to scan existing film — they had several customers tell them that they were now thinking of shooting film. When asked why, they said that they didn't think they could get the "film look" from digital cameras.

This surprised the company, and they wondered why people weren't able to get the "film look." Their thesis is that maybe people don't know how to color correct.
A second part of their thesis is that color correcting using the on-screen tools is too difficult or distracting. You're looking not just at the image that you are adjusting, but at the controls on the screen. If you have a dedicated hardware control panel, the thinking goes, you can enlarge the image you're adjusting to full screen and then use the control panel to adjust color balance without being distracted by other things.
And so we have these two panels; the Micro and the Mini. Both offer three trackballs and other buttons and controls, and USB C connectors; the Mini also supports Ethernet connections. The Mini adds two LCD screens allowing access to most of the advanced color grading features of the software, but being larger, it's not quite as portable. Both have aluminum bodies. The trackballs are smaller than those found on the Advanced Panel, but are said to have a similar feel to them. The layout of the panels is similar to the Advanced Panel, making it easy to move between them.
Will one of these control panels turn you into a coloring god? There's a lot more to color grading than the interface, but at $995, even if it just makes things a little faster and easier to do, then it would pay for itself pretty quickly.
Linux Support
Blackmagic also announced Linux support for Resolve, supporting Red Hat and CentOS 6.8 or 7.2 Linux systems. When previewing this release, Petty said that this may be the most exciting option because you can populate a Linux box with up to eight processors and GPUs, far more than possible under the other OS's.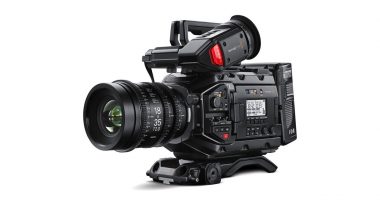 URSA Mini Pro
Finally, Blackmagic announced the URSA Mini Pro, a new version of their URSA Mini camera. The Pro essentially takes the form-factor and specifications of the original URSA Mini and adds manual controls for many functions as well as enhances the performance of the camera. Also added are three built-in optical ND filters, a new interchangeable lens mount (EF, PL and B4), and recording to both CFast and UHS-II SD cards. Other improvements include improved sound hardware with lower noise, and flatter frequency response.
https://youtu.be/XXAVGEiSA_c
At $5,995, it's only $1,000 more than the current URSA Mini, which would make it hard to not choose the Pro version.