Back to selection
Now What? How to Move Forward in the World of Serialized Content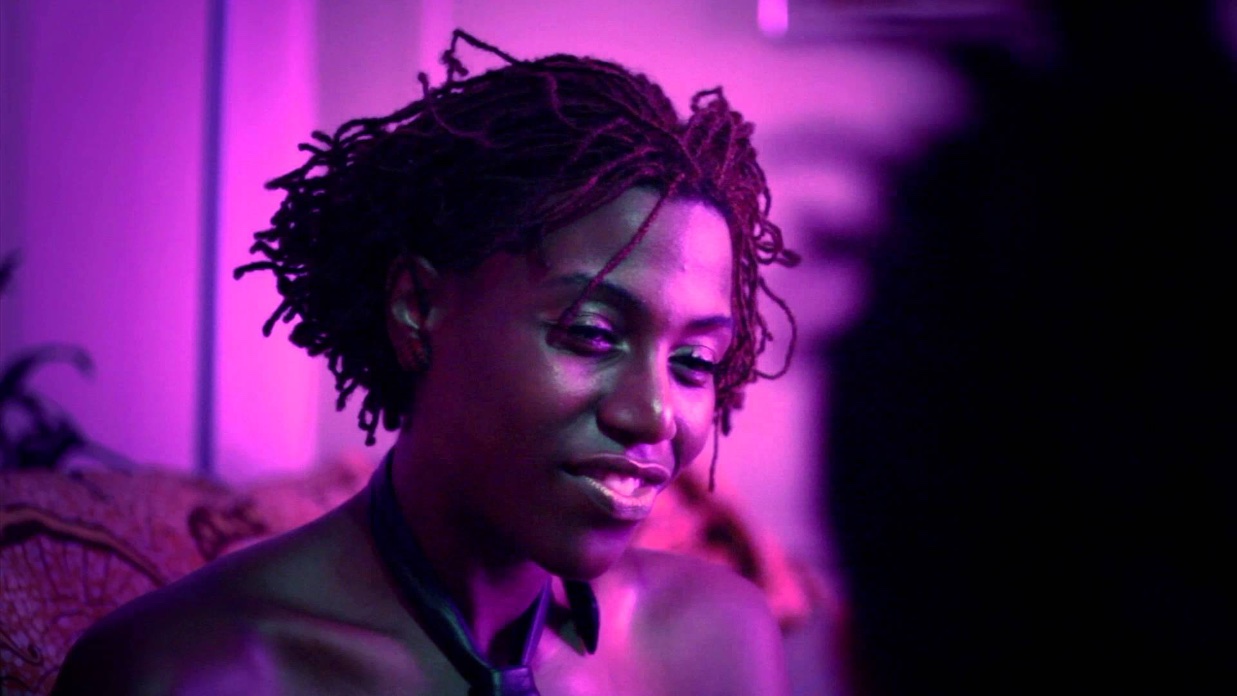 195 Lewis
On April 27 at the Made in New York Media Center, IFP hosted a panel on serialized content moderated by Kuye Youngblood, Head of Development and Production at BRIC TV, a public access station in Brooklyn. BRIC's mission is to present and incubate work by artists and mediamakers who reflect the diversity of its borough, and it presents numerous shows via its cable and digital network. At the event, Youngblood was joined onstage by two web series creators, Rae Leone Allen and Christopher Poindexter, who shared the challenges and opportunities they each encountered while making the first season of their respective series.
Allen co-created, wrote, produced and acted in 195 Lewis, a dramedy series about a group of friends navigating the realities of being black, queer and polyamorous in New York City. Allen was new to media production, but she and co-creator/writer/producer Yaani Supreme worked with series director Chanelle Aponte Pearson and creative advisor Terence Nance (the founders of MVMT Films and respectively, the producer and director of An Oversimplification of Her Beauty) to shoot all of the pilot episode and about 40% of episodes 2-5. That was in 2013. They first premiered their pilot at the Black Star Film Festival in 2014.
To get that far, they called in favors and funding from friends and family, and in 2015, with pilot in hand but four more episodes to complete, they knew they needed to close the funding gap. According to Allen, "It was important to have a cinematic feel [because] we wanted to honor the women we were seeing in this space, and that meant it was going to cost a little more."
To help find finishing funds, they took the project to the IFP Screen Forward Labs as well as the Emerging Narrative section at IFP Film Week (the latter of which they attended again in 2016). Allen said, "I think [IFP] saw something in my project that I didn't see at the time, and they were so excited and pumped about what we were doing that it kept us going." Through the IFP programs, they were awarded the Calvin Klein Spotlight on Women Filmmakers "Live the Dream" Grant in 2016, and it covered the completion of the series.
Christopher Poindexter is the writer/producer and co-creator (along with writer/director Keith Miller) of Brooklynification, a 12-episode series that takes on gentrification. The pair shot the 12-minute pilot on their own, calling in favors every step of the way. Compared to making a feature film, Poindexter pointed out that it's much easier on a web series to get things donated or given at low rates. "You're not asking to take over someone's house for two weeks — you're asking for one day. Or with crew, it's one day." He advised that a good sound recordist is just as important when producing for the web as when targeting cinemas. And because sound recordists don't get a lot of glory, they are the crew members least likely to do it for free. The pilot's budget wound up at $4,000.
Allen also spoke to the difficulty of taking on the still-substantial endeavor: "If I would have known what I know now, I might not be sitting here, so I'm really glad I didn't know, honestly." She learned about making LLC agreements, getting a tax ID number and issuing 1099s to crew making over $600 — all the nitty-gritty that goes into producing low-budget media. She essentially looked at the series as an investment as well as a resume item. "I don't know what my 27-year-old self was thinking, but I'm glad she has the nerve," she said, adding that while she was inspired by a lot of black lesbian series on YouTube, many were set in the south and didn't reflect her life. (A YouTube playlist for the series can be found here.) She was passionate about making the series, and she learned what she had to in order to make it a reality.
Once the Brooklynification pilot was shot, Poindexter took it and several sketches for unwritten episodes to BRIC, seeking completion funding. BRIC just had another gentrification series pull out, so they had an opening. That meant Poindexter essentially had to choose between going right away or waiting behind the 30 projects in the development queue. He went for it: once BRIC had officially signed on, he wrote these sketches up as episodes.
He said one key thing that helped was being part of a filmmaking community — the Brooklyn Filmmaker's Collective –where he was able to get quick answers to basic questions like, "Does this lens work with this camera?" He also knew his director, Miller, through the collective. Allen hit that point too: "I can't say enough about community — we pulled probably 100 people from our community, and that kept the engine moving." She added that if you don't know a lot of filmmakers yet, you can volunteer to work on somebody else's set: "You'll meet people — you'll vibe with a director, with a DP." She added, "You want to do this with people you want to be around, and this will help your tribe grow."
Youngblood brought up diversity and asked how important it was to each of them as series creators, writers and producers? Allen answered, "It's not diversity to me, it's like my life." She added, "We had a meeting. This was the greatest moment of this experience: they asked us why there were no white people in the series." She looked at the audience and continued: "It's a story about black women. Black women are amazing! So for this project in particular, we wanted to lift that up. We did have some men around, we had some white men [on the crew], and everybody fell in line!"
The audience laughed, and Poindexter responded with, "I live for racial conflict in storytelling." He said that growing up, he wanted to be a filmmaker, and that opportunity wasn't there. "The coolest thing in this project was to have very young people on set. Everyone loved them because they're bright-eyed and so inspired by it all. And you know there's gonna be a Spike Lee in there." He relayed that at times he would have to say, "'Guys, this is looking a little too white. What can we do to blacken this up a bit?' You have to take affirmative action to get the results you want in diversity."
So what about distribution? The two projects have taken very different paths. Season one of Brooklynifiction is available on BRIC TV. Poindexter says that it would still be a win if Seeso, Netflix, Amazon, HBO, etc. wanted to license the show or produce more episodes. In the meantime, they're in talks with BRIC to produce the second season and hope to be shooting this summer.
The five episodes that comprise the first season of 195 Lewis premiered to a sold-out house at BAM Cinematek in Brooklyn and have continued to screen at film festivals including International Film Festival Rotterdam, Wicked Queer: LGBT Film Festival andMiFo LGBT Film Festival (Miami). More are upcoming, including Inside Out: Toronto LGBT Film Festival on May 28. A full list of their screenings plus their mailing list sign-up can be found at www.195Lewis.com.
Allen also hopes to find a broadcast partner among the list Poindexter mentioned and said they have also looked at VHX, OPEN TV and Slate TV. She pointed out that gatekeepers don't necessarily know their audience so they have to activate their base. It matters when people like or follow their Facebook or Instagram pages, or sign up on their email list, because right now they're proving the size of their audience in hopes of transitioning to television or a larger streaming platform. She added, "You can find good series [online] that have [only] 100 views. Outreach and promotion is a whole other animal."