Back to selection
Five Questions for 195 Lewis Director Chanelle Aponte Pearson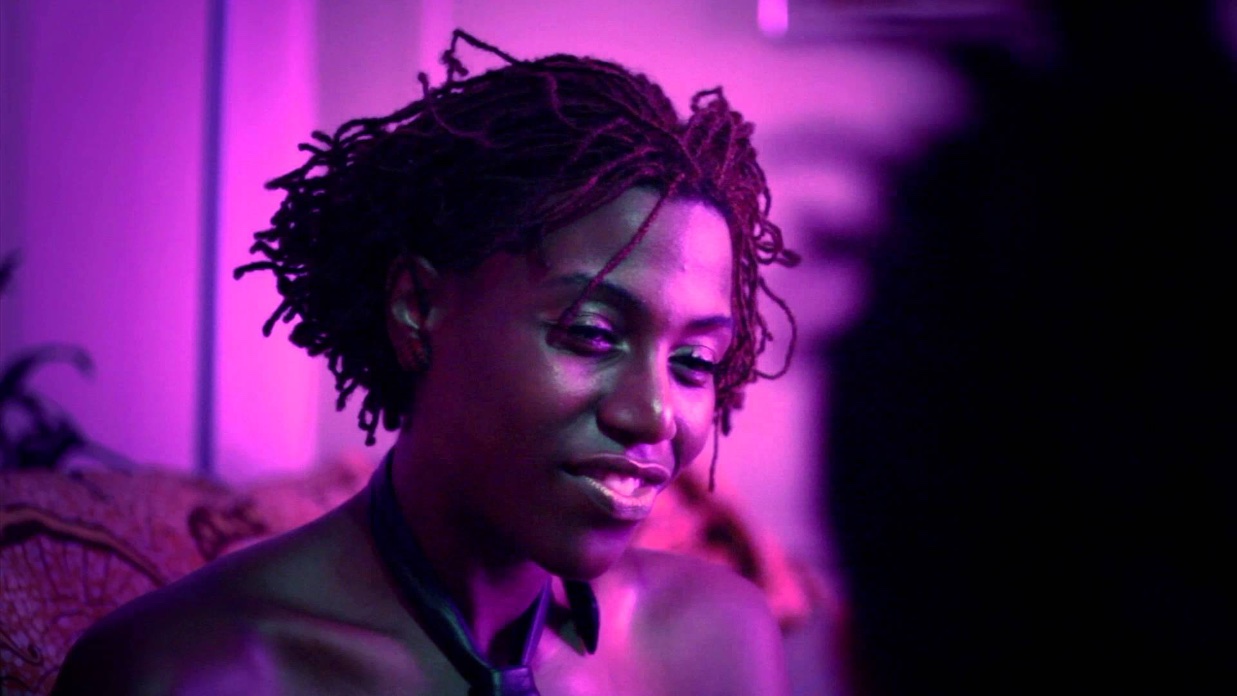 195 Lewis
Winner of the euphoria Calvin Klein-sponsored "Live the Dream" grant at the 2015 IFP Gotham Awards, filmmaker Chanelle Aponte Pearson is the director of the upcoming web series, 195 Lewis, as well as the head of operations at the Brooklyn-based production company MVMT. In other words, she's a consummate juggler, working on the business side of film while evolving her own film and web practice. With an excerpt of 195 Lewis, Pearson's Brooklyn-set, queer polyamorous love story, having screened at this year's International Film Festival Rotterdam, we decided to check in with Pearson for a status update on the larger project, her other current work, and how the "Live the Dream" grant has affected the trajectory of her filmmaking.
Filmmaker: How have your own thoughts on web series in general evolved during the making of this project? How do you see the field changing, and are there any web series at the moment that are inspirations — or do you simply think that you are doing something interesting?
Pearson: My background is largely in feature films and shorts, so 195 Lewis was my introduction to the web series format as a filmmaker. My thoughts on web series in general have definitely evolved as the landscape for distribution started to expand. I initially thought YouTube was the only home for a successful web series, but with platforms like Hulu, Netflix, HBO GO, and Vimeo on Demand plus the success of Broad City and High Maintenance, my thoughts on the possibilities for what a web series could be and who it can reach changed dramatically.
At the time of joining the project as director, I used to watch The Misadventures of Awkward Black Girl and The Couple, so I largely understood the format to work best for comedies with episodes ranging from two to five minutes. Despite knowing this, I still entered the writing process not focusing on genre or episode length. My co-writers and I were just focused on plot, character development, style, and tone. So there we were, at the end of the writing process, with an eight-episode dramatic comedy series that was the length of a feature film. And even though we haven't seen models of successful dramas and dramatic comedies in this format, we're still determined to launch the series online. The web continues to be home for stories and characters you just don't see on mainstream networks, and we're not going to wait for someone else to do it for us. Our core audience (queer women of color) are hungry for a show like 195 Lewis and we're committed to delivering.
Filmmaker: And can you update us on 195 Lewis in general? When you were interviewed after winning the CK award at the IFP, you spoke of the first three episodes coming out in the spring. How is that going, and where can people expect to see the project?
Pearson: Each and every member on the 195 Lewis team is working on a range of projects, which collectively pulled us away from the series for a bit. I'm directing and producing a short doc series in collaboration with BRIC (Brooklyn's public broadcasting network), Brooklyn is Masquerading as the World. Creator, co-writer, and producer Yaani Supreme recently launched a bookstore and community space in Washington, D.C. called chloe society, and co-writer and producer Terence Nance was pulled away to Los Angeles to direct a short film called They Charge For the Sun under the helm of Film Independent's Project Involve program. We're all just now gearing back up and scheduling a round of pickups and reshoots for 195 Lewis next month. We're still undecided on where the series will live online, and we still plan to launch the first three episodes at the end of this Summer.
Filmmaker: How did the CK award impact the project as well as your work overall?
Pearson: The award is largely supporting 195 Lewis by financing a round of reshoots and pickups plus post services like sound mix and color correction. We're also extremely fortunate to add an extremely talented and dedicated editor, Jon Proctor, to the team. As far as how it impacts my work overall, I don't think people realize how much time and energy goes into the business side of being an independent filmmaker. When I'm not writing, directing, editing and producing, I'm also managing MVMT, a Brooklyn-based film production company. I'm the head of operations, finance, human resources, facilities. I'm wearing multiple hats all at once. After receiving the award, I budgeted some funds to hire a short-term operations assistant so that I can spend more time writing and directing and less time filing receipts and doing bookkeeping.
Filmmaker: Brooklyn continues to go through massive changes. How will the borough as it is today in all of its facets be reflected in the series?
Pearson: Brooklyn is constantly changing, and it continues to welcome a host of people from all walks of life. With 195 Lewis, I'm more interested in representing a part of Brooklyn that is specifically Bed-Stuy, Black, queer, and saturated with activists, artists, and other cultural producers that make the borough so inviting in the first place. Between lighting, wardrobe, production design, and dialogue, I want audiences to feel completely immersed in our world.
Filmmaker: You've been working with MVMT on other projects as well. What are those projects, and how do they inform each other.
Pearson: I've been managing MVMT for almost seven years and producing MVMT films for nearly a decade (I produced An Oversimplification of Her Beauty, which premiered at Sundance in 2012). In addition to 195 Lewis, I'm currently in post-production with my first short film, Elijah. It's about a woman forced to reconnect with a lover from her past when a young boy arrives at her home unexpectedly. I'm also producing and co-directing a feature-length documentary about men and women from all over the world who lighten their skin. I like to believe that all MVMT films speak to just a few of the infinite stories reflecting the dreams, hopes, fears, magic, fantasies, realities, and truths of the African Diasporic community.