Back to selection
L'Argent, The Quiet American, and Charles Bronson: Jim Hemphill's Home Video Picks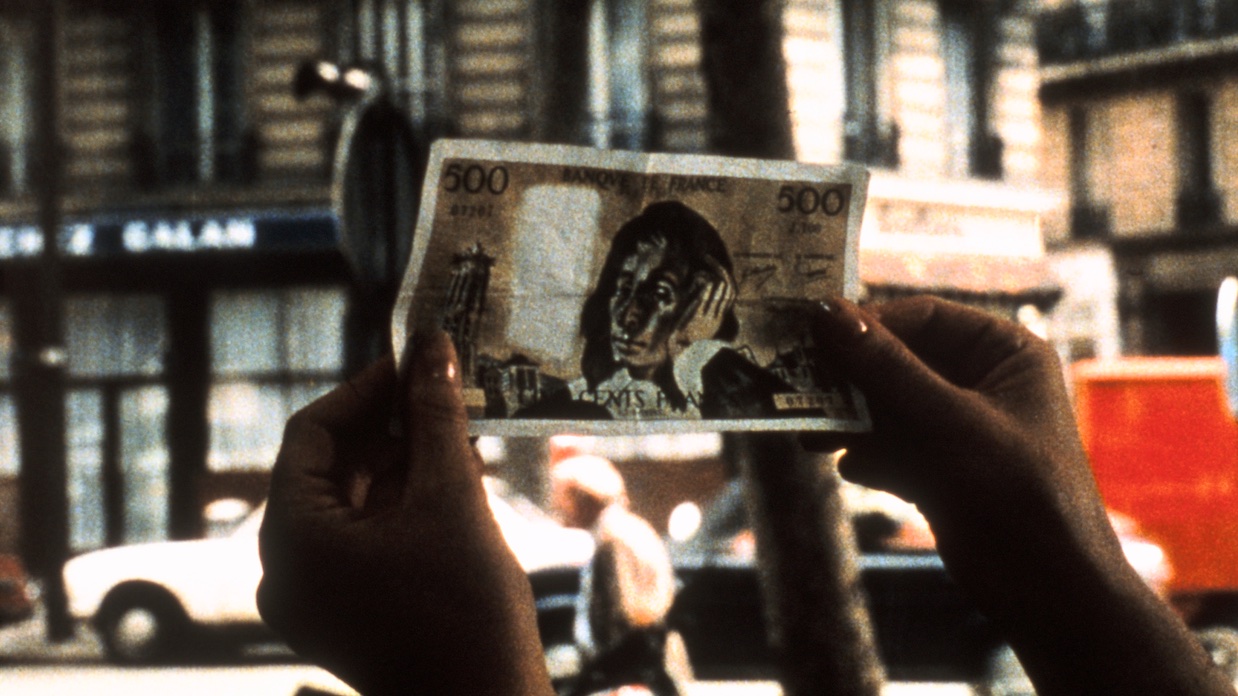 L'Argent
Robert Bresson's L'Argent (1983) is the kind of final film any director would kill to have on his or her resume, a beautifully distilled summation of Bresson's preoccupations and techniques that nevertheless strikes out in fascinating new directions. It's simultaneously the director's most empathetic film and his bleakest, a wrenching study of how a series of slight moral lapses creates a snowball effect of tragedy that leads to imprisonment and mass murder. Using a late Tolstoy novella as his source material, Bresson depicts the path of a counterfeit bill as it changes hands and inexorably alters the lives of those who encounter it; his command of cinematic language gives the story a superficially simple clarity, but the philosophical ideas about class and punishment and the wide emotional range (all the more remarkable given Bresson's usual practice of casting non-actors) make this 84-minute film one of the most rewarding experiences in all of world cinema. It's one of several exemplary special editions Criterion has released on Blu-ray and DVD in recent months — a boxed set of Roberto Rossellini's war trilogy and a new transfer of Albert Brooks' brilliant Lost in America (a very different study of the domino effect bad choices can have) are also must-owns for any serious cinephile — and in keeping with the label's brand contains outstanding supplementary features. A 50-minute visual essay on Bresson's work by film scholar James Quandt is one of the most instructive and insightful meditations on the director that I've ever come across anywhere, in any form of media.
Another examination of the cumulatively destructive effect of wrong moral choices, writer-director Joseph Mankiewicz's 1958 adaptation of Graham Greene's The Quiet American, is also now available on Blu-ray. Greene's 1955 novel The Quiet American is an impressively prescient book, an early warning that no good could come of America's involvement in Vietnam. Even today, its tale of a love triangle between a cynical British journalist, an idealistic but absolutely wrong American CIA operative, and the Vietnamese woman they both love is shocking in the ferocity of its anger and the accuracy of its politics. Mankiewicz's screen adaptation is more muted in its rage, and in Greene's opinion was irredeemably compromised by Mankiewicz's concession to American audiences in turning the CIA agent into a well-meaning foreign aid worker. Greene's point is well taken, but Mankiewicz's film is hardly pro-American propaganda; in fact, the need to smuggle his movie's ideas past political watchdogs and censors forced the director into a kind of understated subtlety that resulted — whether intentionally or unintentionally — in a film of devastating weariness and disillusionment. The Quiet American has all the surface energy and slickness of earlier Mankiewicz opuses like Letter to Three Wives and All About Eve, but as the movie's real subject — the tragic consequences of relentless self-interest, whether it be the self-interest of a country or a lover — slowly emerges, the movie becomes a horror film that's as restrained as it is appalling. Yet The Quiet American is also a gorgeous piece of cinema, the first American film ever to be shot on location in Vietnam and one which conveys a sense of beauty made all the more exquisite and heartbreaking by the movie's acknowledgment of its ultimate despoliation. The black-and-white cinematography by veteran Robert Krasker (The Third Man, Brief Encounter) is both lovely and barren, and it looks incredible on Twilight Time's limited edition Blu-ray of the film.
It's one of several recent titles from the company worth seeking out; another, which takes Vietnam on as a subject in a slightly more exploitative but undeniably entertaining way, is Michael Winner's 1973 action film The Stone Killer. It's probably the lightest of Winner's six collaborations with actor Charles Bronson, which is a little like saying Kevin Kline is the funniest guy in Sophie's Choice; for a man who conveyed a sense of good-natured affability in person, Winner directed some of the most nihilistic movies in the history of mainstream cinema. The Stone Killer was Bronson's attempt to compete with Clint Eastwood by playing his own variation on renegade cop Dirty Harry Callahan, and on this level the movie's not entirely successful; Bronson's laid-back resignation found a far better outlet for expression in the character of Paul Kersey, who he and Winner would introduce in Death Wish a year later. Nevertheless, this tale of a cop who stumbles upon a mob plan to turn Vietnam veterans with PTSD into expendable hit men has a lot of force and style courtesy of Winner's tendencies as a one-time documentarian. As an Englishman in America, he shoots the L.A. and New York settings with an outsider's unique eye, breathing new life into action movie clichés like car chases and foot chases through apartment buildings. The location shooting here is nearly as arresting as Winner's extraordinarily vivid later work in Death Wish II, which remains both vibrant and harrowing in its ambivalent evocation of Hollywood seediness and squalor. Winner's interest in the social context gives The Stone Killer added juice; I certainly wouldn't want to make a case for it or any of the Winner-Bronson films as a thoughtful political work, but as film historian Julie Kirgo notes in the Blu-ray liner notes, it does touch interestingly on a number of then (and now) contemporary issues like racism, police brutality, and the disposability of our nation's veterans.
Bronson tended to favor directors like Winner and J. Lee Thompson who, whatever their considerable strengths, were sometimes a little too willing and eager to indulge his lazier habits. Yet when the actor went outside of his comfort zone for directors like Walter Hill (Hard Times) and Sean Penn (The Indian Runner) he was capable of surprising depth and intensity; The Indian Runner is a particularly affecting late career performance. Bronson's work in the title role of the 1972 thriller The Valachi Papers, also newly available from Twilight Time, isn't quite on that level, but it's definitely one of his most dynamic and ambitious performances from the Death Wish era. Bronson plays real-life mob informant Joseph Valachi, who the movie follows for around thirty years in a story that traces the trajectory of the American Mafia with rich journalistic specificity; at the time of its release the film had the misfortune of being compared with The Godfather, but it's a very different take on similar subject matter. Director Terence Young isn't interested in mythmaking and poetry but in textures and details — the nitty-gritty of life as a mob soldier. Of course, Coppola was great with details too, but his film was from the point of view of the men running the family; The Valachi Papers' focus on a working=class underling gives it a different flavor and makes it a little scrappier than The Godfather and its sequels. Young is best remembered for his early James Bond films (Dr. No, From Russia With Love, Thunderball) and the Audrey Hepburn thriller Wait Until Dark, but I think he really hit his stride creatively in this later period — his 1974 thriller The Klansman is a powder keg of a movie that taps into the ugliness of white supremacy like no other fiction film I've seen. That picture has also recently been issued on Blu-ray (from Kino Lorber), and is highly recommended; for obvious reasons, it has more potency and relevance now than ever.
Jim Hemphill is the writer and director of the award-winning film The Trouble with the Truth, which is currently available on DVD, iTunes, and Amazon Prime. His website is www.jimhemphillfilms.com.