Back to selection
Enabling What is to Come: IFP Previews its 2017 IFP Week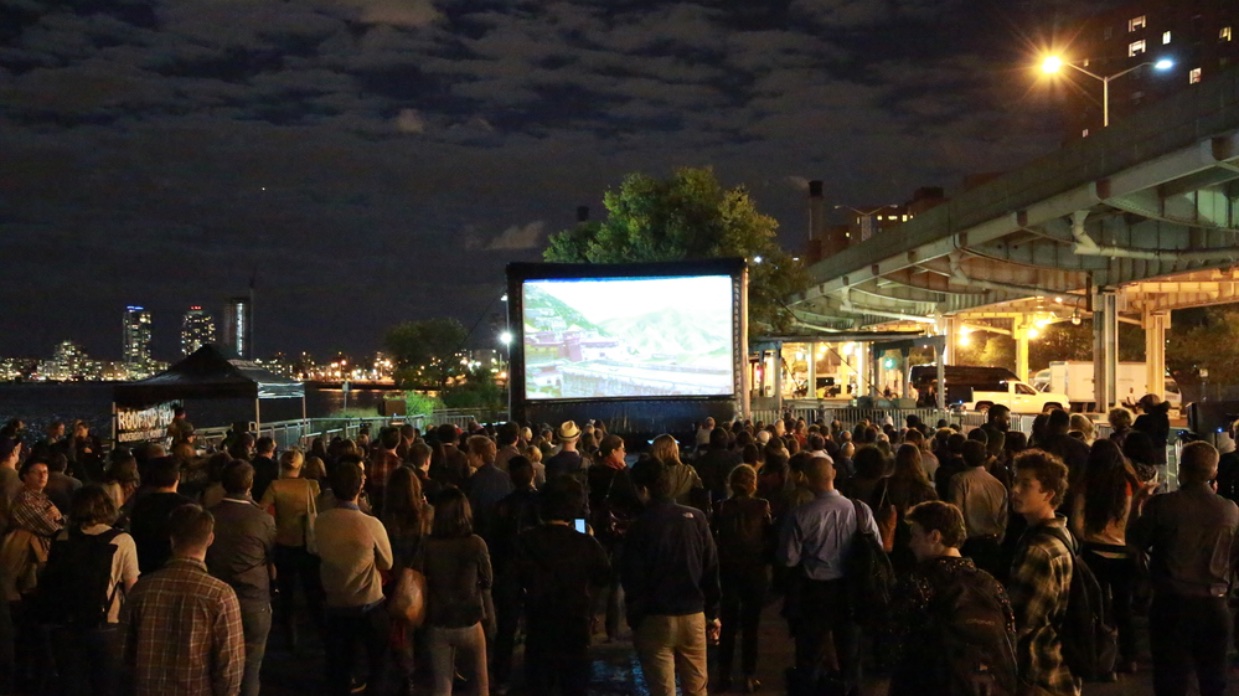 "Film" — what's in a word? It's still the first half of Filmmaker, even as our new logo design nods to the ways in which this term's meaning is continually mutating and no longer fixed in celluloid. But, as Joana Vicente, Executive Director of IFP (Filmmaker's publisher) and the Made in NY Media Center notes, it's been dropped this year from the name of IFP's signature event, which begins today through September 21 in Brooklyn. Over the last several years "Independent Film Week" has shortened to "IFP Film Week" to, now, simply, "IFP Week." That's because, as Vicente says, "the event encompasses everything we do, from a marketplace to all of our activities to all of the projects that go through all of our programs."
Amy Dotson, IFP Deputy Director and Head of Programming, continues that while IFP is still "committed to being a film organization," in practice in today's world, that means "being platform agnostic." She adds, "And no other organization is owning that space and has a permanent home for it 365 days a year."
IFP Week this year consists of today's opening day, talks presented by this magazine at BRIC with Barry Jenkins, Adele Romanski, the Safdie brothers, Dee Rees and more; a three-day Screen Forward Conference; a "Meet the Decision Makers" day providing filmmakers access to agents, festival programmers, distributors and more; the Project Forum, where buyers, financiers and producers connect to new projects; a showcase of work from the IFP Labs; and free, open-to-the-public VR and gallery exhibits. (A complete schedule can be found here.)
In practical terms, the "platform agnostic" embrace means, says Dotson, that IFP Week can allow the projects in its Project Forum to find themselves through the course of the week. "This year, she says, all fiction projects are going into the No Borders program. And we took all the labels off. There's no 'high' or 'low', and no 'emerging'. So filmmakers won't just be meeting other indie filmmakers — they'll be meeting series and VR creators too. You know, sometimes a project thinks they are a fiction film, but they are actually a series, a feature doc, a game, and a VR project!" This year, in fact, IFP can point to its first No Borders project that won the Best Picture Oscar: Barry Jenkins's Moonlight. "IFP was the only organization to support that project before it premiered," says Dotson.
The Screen Forward Conference, with its programs devoted to not just film but web series and podcasts, reflects this platform agnosticism also. Speakers include Cenk Uyger of the politics and news web series Young Turks; Julie Klausner of the Hulu series Difficult People and Blair Breard, a producer whose CV spans classic independent features like I Shot Andy Warhol to, more recently, Horace and Pete and Better Things. So too the array of funders attending the No Borders and Spotlight on Docs program, which include the traditional theatrical buyers as well as all the agencies and multiple high-level reps from today's deep-pocketed buyers, Netflix, Amazon and Hulu. But despite all the cross pollination, the programming in the Screen Forward Conference is also neatly organized around specific tracks so audiences can pick and choose what they'll attend. Each day has its own career-oriented "track" — "I want to document truth"; "I want to be a producer"; "I want to make my series."
Both Dotson and Milton Tabbot, IFP's Senior Director, Programming, say that in the selection process for No Borders and Spotlight on Docs they were mindful of the way in which politics and the state of the world in general are shaping the viability and value of projects. "The question is not, 'Should it be made?,'" says Dotson, "but is it important to be made right now, at this moment in political time? Is it vital?" Accordingly, she says the narrative slate is "much riskier" than it's been in the past. Tabbot and his team say they too are finding a balance between projects that are topical and projects that "simply show off a talented person — talent who will rise to the top, whether it's with their current project or not." He says that his team has to stay abreast of what's being made across the documentary world so that they can pick the best projects emerging out of various "major threads" — topics like "the American divide, the criminal justice system, immigration, and, globally, migration." Interestingly, Tabbot says questions surrounding politics involve not just subject matter but also form. "What's the proper format to respond within this new political landscape?" he asks. Documentary can encompass feature film, viral video, web series, podcasts and more. "Let's say you're intrigued by the next election cycle? Should you make a feature or a series, or would your project need to be something that could go more viral? It's a challenge for filmmakers who are working within the news cycle."
As prominent as political stories are, Tabbot says, people also want "divergence." He cites one particularly hot property — The Emoji Project — that has early buyer interest.
New media also has a place at IFP Week, including free public exhibitions of VR from The Guardian as well as My Name is Peter Stillman, a VR piece from The Space and 59 Productions based on Paul Auster's The New York Trilogy.
"The economic and artistic impact of IFP Week is huge," says Vicente, "in terms of the relationships and partnerships that are created. We connect people to the industry, and our programmers find projects that can get made, have an impact, reach audiences and launch careers. We enable what is to come."